AT & CRT Boddington Classic 1st August
1 August 2020 11:00 AM - 1 August 2020 4:00 PM
Boddington Reservoir, Byfield. NN11 6UD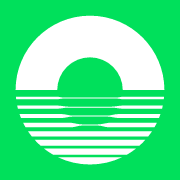 The AT & CRT Boddington Classic is open to individual members of the Angling Trust who are 16 years of age and above on the day of the qualifiers. You can join here www.anglingtrust.net/membership
This is an individual event where each 48 peg qualifier will see the top angler in each 6 peg section go through to a 40 peg final held at Boddington Reservoir on Saturday 22nd August 2020.
For further information please visit the Boddington Classic page.
IMPORTANT – TRAVEL RESTRICTIONS REMINDER
Anglers should follow the specific guidance which applies to the place in which they live. The UK government have made clear that individuals must take responsibility for their own actions and we would ask anglers not to undermine this point by breaking government guidance on travel.
If an angler were found to have travelled illegally then this would be a police matter and we would work with the police as requested to provide any information we were in possession of. It is entirely possible that should an angler travel illegally to fish a competition that they could be disqualified and it is for this reason we are offering anglers travelling from outside of England to fish our competitions the opportunity to claim a full refund within timescales laid out.
Cancellation/Refunds: Please note: If you wish to cancel a ticket, please inform [email protected] by email, and include your name, the name of the qualifier you would like to cancel, your membership number & post code. We require 7 days notice prior to the qualifier in order to process a refund. Any notification outside of this time scale will not be entitled to receive a refund. Please note: There is no secondary market for the sale or transfer of any tickets.
FOR 2020 POOLS WILL BE PAYABLE ONLINE IN ADVANCE. POOLS ARE £20.00 PER ANGLER PURCHASABLE FROM THE BOOKING SYSTEM 
PAYOUTS WILL BE MADE VIA BANK TRANSFER FROM THE AT FINANCE OFFICE IN THE WEEK FOLLOWING THE MATCH. AT WILL BE IN TOUCH WITH YOU IF YOU ARE DUE WINNINGS.
Please note that for 2020 on spec ticket sales will NOT be permitted in order to protect our volunteers & other anglers. If you have not purchased a ticket in advance prior to the closing date for ticket sales, please do not turn up on spec as you will not be able to purchase a ticket on the day of the match.
HEAT INFORMATION
 48 x peg qualifier.
Draw  5pm day prior to match on AT Competitions Facebook live and anglers are emailed their pegs.
Anglers to go directly to their peg on the morning of the qualifier.
Fishing 11:00 – 16:00 (Duration 5 hours)
Ticket sales close Wednesday 29th July 2020 3:30pm for this qualifier.
How to enter
PLEASE REMEMBER TO PAY POOLS FOR THIS EVENT: BODDINGTON 1ST AUGUST POOLS
Sorry but only members of Angling Trust can purchase tickets for this event. Please login or register to continue.
Login
Register
Location
Boddington Reservoir, Byfield. NN11 6UD
Are you competitive? No matter your level get your self into one of our competition series. Join today and get involved.