AT-TEFF Bank National Eliminator – Elinor Trout Fishery (South)
1 November 2020 9:00 AM - 1 November 2020 4:00 PM
Elinor Trout Fishery, Lowick Road, Kettering, Northamptonshire, NN14 3EE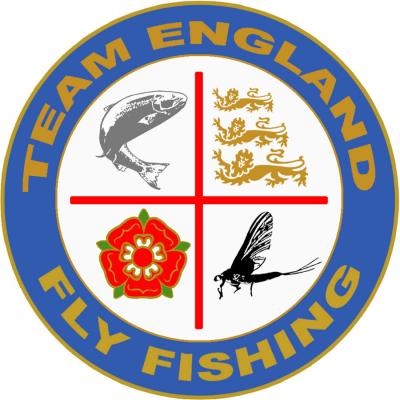 Team England Fly Fishing Bank National 2019/20
This competition consists of 3 stages
1.    Local Qualifiers (6 North & 6 South)
2.    Regional Eliminators (North & South)
3.    National Final
The Qualifiers
12 qualifying events will be held around the country between October and March. A maximum of 24 rods are available for each event and a minimum of 8 rods are required to constitute a heat.
All qualifiers & the Northern regional eliminator have now been fished. The southern eliminator was postponed due to Covid-19. The National Final will be held on 2021 to select the 2021 team as no international teams fished in 2020. 
Qualification to Regional Eliminators
8-9 entries = 4 qualify for Regionals
10+ entries = 6 qualify for Regionals
Entry fee is £20 per event, there are no restrictions on the number of events you can enter. Fishing fees for each heat will be £17 and are additional to your entry fee, fishing fees are payable direct to the fishery on the day of the event.
The Regional Eliminators
Northern: 15th March 2020 at Toft Newton, Lincolnshire
Southern: 1st November 2020 at Elinor Trout Fishery, Kettering (rearranged due to Covid-19)
The top 18 placed anglers from each of the Regional Eliminators will be invited to fish in the National Final.
Entry fee to the Regional Eliminator is £20 plus fishing fees of £20, both of which are to be paid via the online booking system when your purchase your ticket.
The National Final
The AT-TEFF Bank National Final will be held at Chigborough Fisheries in Essex in Spring 2021.
36 anglers will compete for the title of National Bank Champion and a place in the 2021 Team England Bank squad.
Entry fee is £20 plus fishing fees of £25, both of which are to be paid via the online booking system when your purchase your ticket.
Please note: to compete in the Bank National Final you must be a valid member of Angling Trust, you can join here http://www.anglingtrust.net/membership
Rules & Briefing – Please ensure you download and read the Rules & Match Briefing below before you purchase your ticket.
All heats, Regional Eliminators and the Final of the competition will be fished to FIPS Mouche rules. Rule Modifications may apply but they are highlighted in the event page each qualifiers. Please ensure you read the rules and any modifications before you book your ticket.
The Bank National Coordinator is Lee Cartmail, you can contact Lee on 07783 833803
Ticket sales open Friday 11th September 10.00am
Ticket sales close Thursday 22nd October 11.59pm
How to enter
PLEASE ONLY PURCHASE A TICKET FOR THIS MATCH IF YOU HAVE BEEN INVITED TO FISH IN THE TEFF BANK NATIONAL SOUTHERN ELIMINATOR.
Location
Elinor Trout Fishery, Lowick Road, Kettering, Northamptonshire, NN14 3EE
Are you competitive? No matter your level get your self into one of our competition series. Join today and get involved.