RiverFest – River Trent, Tidal Stretches 1 – Monday 15th August  
15 August 2022 11:00 AM - 15 August 2022 4:00 PM
The Friendship Inn, Main Road, Laughterton, Lincoln.  LN1 2JT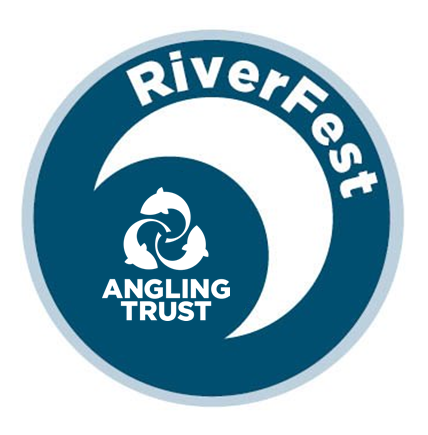 IMPORTANT – QUALIFIER POSTPONED TO 15TH AUGUST
In light of the severe weather warning, Dave Harrell has spoken at length with match organiser Alan Henry and has decided that with such high temperatures, the qualifier will be postponed to a later date.
Unfortunately, there are no available weekend dates left before the final. Alan has checked the tide timetables and confirmed that this match will now take place on MONDAY 15th AUGUST when the conditions will be perfect due to a very high tide.
We realise that this date might not be convenient for all 80 competitors so those who can't make it, you may cancel your ticket online through your Dashboard and you will receive a refund.
Cancellations eligible for refunds will be accepted up to 29th July. All cancelled tickets will go back on sale on Monday 1st August.
Your £20 pools and peg fee payment of £6 should be paid on the day 
QUALIFIER INFO 
80 pegs 
Four anglers qualify for the final (one from each 20-peg zone) 
HQ: The Friendship Inn, Main Road, Laughterton, Lincoln.  LN1 2JT
Draw: 9:00am  
Fish: 11:00am – 4:00pm  
VENUE SPOTLIGHT  
There are vast changes from peg to peg on the Tidal Trent with depths ranging from 4ft to 20ft.  On some of the pegs your deepest water will be only 20 metres from your bank and others you may need to be fishing to the other bank for your deepest water.  
The width of the venue is also varied with North Clifton and Dunham being 40m to 60m and Laughterton 60m to 90m.  There are also several different species that make up the match weights, so it is important to cover everything before the draw.  
There are some very big fish here including bream, barbel, carp and chub, which will often make up the framing weights for the early part of the season. Later in the season roach and dace can play a key role and weights more than 20lb can be possible. Tackle requirements will include 13ft to 14ft heavy feeder rods and an assortment of feeders from 1oz to 4oz. For float fishing you'll need 13ft waggler rods, a long rod for bolo fishing and possibly a pole with rigs for hemp fishing up to big flat floats on strong lines for big fish.  
MATCH RULES  
General Angling Trust rules  
Pike does not count  
Banned baits – bloodworm and joker 
No wasp grub  
Strictly no casting out of feeders before the match has started – Leads allowed for plumbing up on a on feeder lines before commencement.
Organiser: Alan Henry  
Tel: 07712 620385  
Email: [email protected]   
Tickets will be sold in 2 rounds:
Round 1: Opens 10.30am Tuesday 15th March & closes at 23.59 on Sunday 27th March. Maximum of 1 ticket per angler in this round
Round 2 Opens 10.30am on Tuesday 29th March, no restriction on the number of tickets that can be purchased. Round 2 ticket sales close Friday 12th August 11.59am for this qualifier. 
Are you competitive? No matter your level get your self into one of our competition series. Join today and get involved.