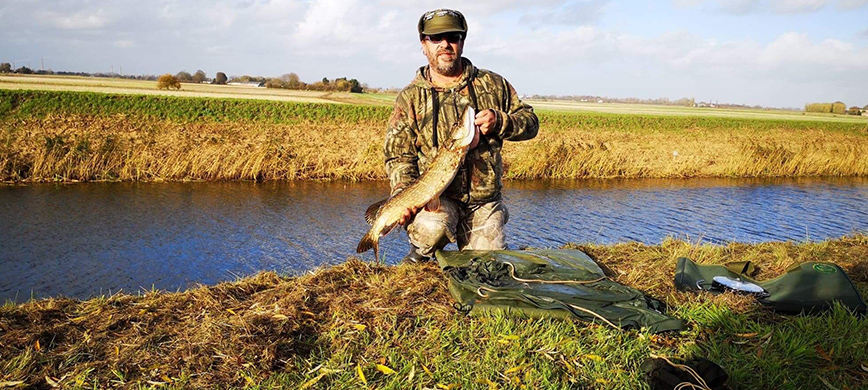 Angling Trust British Pike Final
Important Information
Following the recent Government announcement regarding the Covid-19 Winter Plan we regret to inform you that effective immediately, we have suspended all Angling Trust competitions for a period of two months. This includes all local Winter Leagues and the final, SilverFish qualifiers and final and 2020/21 Pike Championship qualifiers.
The Pike Final has also now been re-arranged to a new provisional date of Saturday 6th November 2021.
Please click here to read the full AT press release for further information.  
An angler with a ticket during a postponed event has both the option to:
1)  Keep their ticket to assess whether the replacement date is feasible (where replacement dates can be found)
2) Have a full refund and cancel their ticket.  To cancel a ticket please email [email protected] (Stating which event they would like to cancel and date, and include their full name, AT individual membership number and postcode)
Members can also cancel their own tickets from their Angling Trust dashboard and we will be notified.
THE ANGLING TRUST BRITISH PIKE CHAMPIONSHIP WILL BE TAKING PLACE ON THE 20 FOOT DRAIN, COCK BANK, GLASSMORE BANK, WHITTLESEY, CAMBS ON SATURDAY 6th NOVEMBER 2021 (Provisional date)
This Pike Championship is open to any Pike angler who has qualified from an Angling Trust Pike qualifier held from Sept 2019 to April 2020 only.
TICKETS £25 (All in)
This year will see a change of how entries are taken and instead of downloading an application form or telephoning the Angling Trust any competitors eligible for the final from qualifying from a Pike qualifier held from September 2019 to April 2020 just needs to book on via the new online booking site.
Please remember to email [email protected] with confirmation of where you qualified from and the date of your qualifier as soon as you have booked your entry ticket.  Please note:  This is very important so that we can see where you have qualified from for the Pike Final.
HQ: In 2020 there will be no Headquarters, please follow the update for the draw as below once announced.
Draw: TBC
Fishing: 10.00am-3.00pm.
Please note: This year there will be no tackle or bait available at the Headquarters on the day of the final and no catering available on the day or bookmaker on the day due to Covid 19.
Presentations: The top 3 individuals plus Junior & Lady Winners to meet at Manor Leisure Centre, Station Road, Whittlesey, Cambridgeshire, PE7 1UA car park for photos.
HOW TO ENTER:
Tickets will be available for purchase from;  Friday 11 September 2020 @ 10:00 AM.  Click here.
Please click here or see below for the Pike Final rules.