Tributes
With the passing of time, so we lose fishing friends old and new along the way. This section is intended to pay tribute to anglers who have made a remarkable contribution to our sport and who have recently passed on to that 'great river/lake/sea in the sky'. It is not intended to be an encyclopaedia of the famous, rather an opportunity for friends and colleagues to mark the passing of those who touched their lives in a particularly special way. We wish bent rods and tight lines to them all for eternity.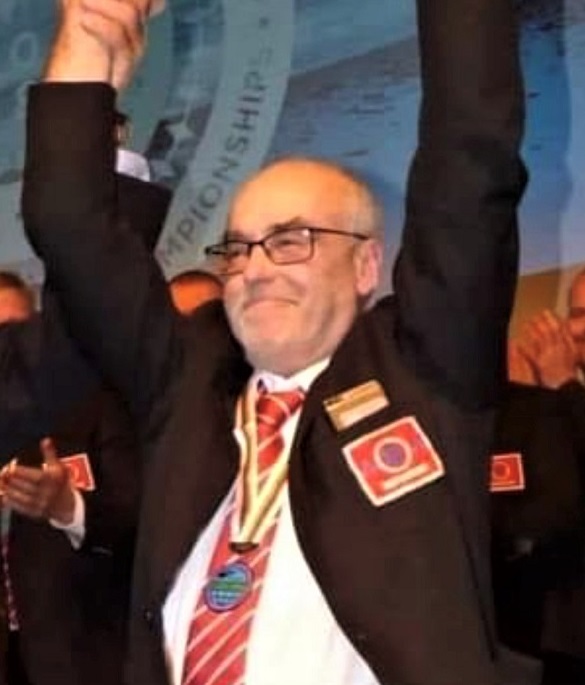 The Angling Trust would like to mark the sad passing of Ian Golds with a tribute to one of our country's most respected and decorated international sea anglers. Ian was diagnosed with cancer in 2018 and fought courageously until his final day.
With an international career spanning 30 years, Ian represented England at World Championships on 27 occasions, including 23 as an angler and three as a team manager.
During that time, he won 14 medals including four gold, six silver – including individual silver in 2004 – and four bronze. In addition, Ian represented England in the Home Nations International adding a gold and bronze medal to his collection and won many high-profile competitions in the UK.
Ian was passionate about a sport that had provided him with so many memorable moments and in 2020 he launched a project he called 'Kick the Bucket Ten Grand Challenge'.
His aim was to raise funds to support and promote junior and female participation at international level in the UK.  To date, the project has raised over £20,000 and all proceeds have been donated to the international teams of England, Wales, Scotland and Ireland.
Ian was an incredibly generous, kind and caring man, held in high regard and well respected among his peers, he will be sorely missed. Ian leaves two children Kris and Becky, granddaughter Ella-Mae, his partner Angela and three stepchildren Ashleigh, Danielle and Thomas.
The Angling Trust would like to convey our deepest sympathies to Ian's family during this difficult time. A private funeral service will be held on 18 May, however there will be a live stream and further details will follow.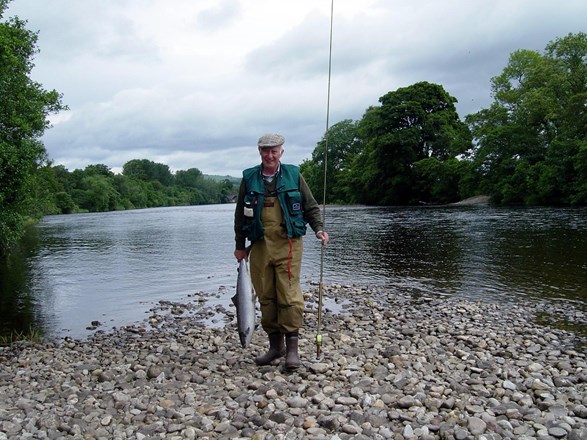 Jim Glasspool, who died on 7th September 2020, played a key role in the creation of the Angling Trust and Fish Legal and served as a director of both organisations.
As long-time secretary of the Test & Itchen Association, Jim was in many ways the embodiment of the chalk stream heritage and an influential figure in fighting to protect our freshwater environment.
He combined strong principles with great kindness; his ability to build trust between people played a critical part in bringing together our precursor organisations.
Mike Heylin OBE, friend and former director of the Angling Trust, recalls the role Jim played in the forming of the Angling Trust: "In the move toward angling unity, Jim was a key figure and used his undoubted skills to good effect, initially as Vice Chairman of the Fisheries and Angling Unity Group, known as the Moran Committee, under Lord Moran as chairman. In reality, the work fell on Jim's shoulders and he successfully moved us forward through the various stages of unification until finally we could launch the Angling Trust.
"At the formative meeting of Fisheries and Angling Conservation Trust Ltd (FACT) on 17th January 2005 I had the honour of seconding the motion that Jim be appointed as vice chair, again under Moran, full knowing that effectively Jim would be running the show. At our next meeting on 24th March, Moran resigned as he had not been an active participant in unification and was appointed President while Jim was elected as the new Chairman.
"Jim worked diligently to bring people and organisations with him. I never once saw him in a temper although he was certainly sorely tried by some participants. He remained cool, composed and a gentleman throughout. His resolve and apparent lack of ego helped dramatically when others were not so sanguine. It was always hard to say, "No" to Jim and few did.
"At a meeting on 23rd June 2008, with Jim in the chair, it was agreed that a Transition Board be formed to convert FACT into Angling Trust. At the ensuing meetings Jim, in conjunction with Roger Furness, as vice chair, oversaw the legal and financial matters necessary in any merger with skills and ability which few others at the table had.
"As we approached the launch window in January 2009 we had resignations from three member groups of FACT who no longer wanted to be part of the project. Jim took the news equanimity, and I never did find out exactly what he thought of those who had worked alongside us for so many years only to pull away at the last moment. His ship sailed on and Angling Trust was launched as planned in January 2009. Without Jim at the helm it could so easily have sunk. That is the measure of the man who was Jim Glasspool.
"It was a pleasure to know him and to work with him. We and angling and fisheries owe Jim a great debt. Jim will be sorely missed by those of us fortunate enough to have enjoyed his company and ethics. I deeply regret his passing. His contribution was immense."
George Graham, Fish Legal Chairman, said that as chair of FACT, Jim's good humour and diplomatic skills, as well as a finely-tuned sense of when to push things forward, were instrumental in bringing all sides together in the merger that created the Angling Trust.
"A good deal is like a fish; if you leave it on the table too long it goes off," was a favoured saying.
"I count myself fortunate that Jim was still serving on the Fish Legal Committee when I arrived. His insights and thoughtful decision-making processes were really beneficial. We will miss him."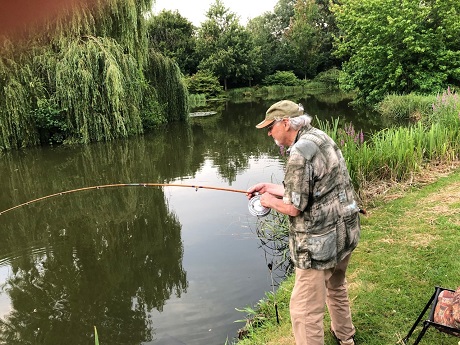 Tribute by Derek Stritton, Carp Society
The Angling World has lost one of its true ambassadors and angling icons in Len Arbery.
Writing what follows isn't easy for me, because I am very, very sad, a sentiment I am sure many of you reading this will share. Nevertheless, I'm truly humbled to have been asked to portray what follows by some of Len Arbery's family and will do so to the best of my ability. Today, Len's close family, his wife June, son Tony and daughter Karen, are experiencing the devastating loss of a husband and dad; nothing can compare with that.
Additionally, the angling community has lost a huge personality with his passing. As I sit and compose this now, I am shedding genuine tears, which I am sure will be shared by all of you who got to know Len over the years, and who knew him as a friend, gentleman, and truly great contributor to angling at all levels. Len was one of a generation of anglers who grew up both having to invent the tackle they used and also having to engineer and make it themselves.
For right or wrong, these days we sadly live in an era where the younger generation of anglers bandy around words like icon, legend, superstar with gay abandon. Can I respectfully suggest those of you who use these expressions, all stand back and look at the contribution Len Arbery made to angling and Carp Fishing as a whole, you may all be slightly humbled! Redmire Pool (along with Kevin Clifford), Carp for Life, The Haunting of Redmire Pool (with Adrian Curtis), Recollections (with his great friend Bob Buteux), Barbel for Life, In Pursuit of Big Tench, Royalty Days, Catching Big Tench and various other written contributions just add to that. He was a truly accomplished angler, with a list of captures that would be envied by many, even in today's 'easy world' and a magnificent person, at many levels, as all of those who knew him will testify.
Throughout Len's recent illness we have both talked on a regular basis, about how we would celebrate many of the carp fishing pieces of history he has collected over the years. They were not always easy conversations, but ones Len stuck to quite stoically as anyone who knew him would have expected.
The Carp Society will be working with his son Tony and others to produce a book, which will benefit June, Len's wife and family as we move ahead. For now, I personally want to say, how sad I am at his passing. Rest in peace my friend, a sentiment I know will be echoed by many others. Go forward on your journey, secure in the knowledge you have made a huge contribution and will be remembered fondly by many! In the passing of time I might find it easier to share some of our recent laughter, and pain, but for now, Gods speed, thank you for your friendship, for your contribution to angling as a whole, and the laughter we both shared. RIP my friend. X
Tribute by Michael Nadell
It was with great sadness that the Angling World received the news of Len's passing.
Unlike the many others who had known Len Arbery since their 20s, I had only known Len for 10 years, but what an interesting 10 years they were.
We first met at a book launch and soon discovered we both had an interest in collecting old books and fishing tackle. On discovering my love of vintage Roach Poles he said he had two to sell which he would bring to my home. On arrival he said he could only stay for two hours and must be home for Sunday lunch. Four hours later we were still talking and a sound friendship was forged. Len was one of Angling's true gentlemen, always happy to help solve a problem, courtesy of his vast engineering skills.
Whilst he was a good all round angler – he once held the barbel record – his early years of specimen hunting involved tench and carp, of which he wrote more than 5 books and co wrote Redmire Pool with Kevin Clifford. He was, of course, in the early Redmire syndicate with his good friend Bill Quinlan. Unusually, Len preferred a swingtip as his chosen method of bite detection for both carp and tench fishing.
In latter years he concentrated on the chub of the middle Thames, and touch legering with his favourite bait of cheese paste he caught chub to over 7lb.
In his last year of fishing he came to fish my small lake throughout the summer months for carp and tench. On one occasion, accompanied by his son Tony, they caught 42 tench. Other times he returned to his childhood days and used floating crust to take a number of 20lb carp, the best going 29lb.
Sitting together on one occasion he related the tale of a long weekend's fishing with a friend. Nothing stirred, until they were about to pack up on Sunday morning when the fish suddenly began feeding and they carried on fishing. These were the days before mobile phones. When Len eventually pulled up at his friend's house that evening to drop him off, a very angry wife opened an upstair's window and hurled untold amounts of verbal abuse at him, banning him from ever entering her home again! We chuckled.
There is so much that can be written about Len, but I, like so many others, will always remember him as a kind friend and one of Angling's greats. Indeed, a true gentleman.
Pictures: Len using a centrepin made by BB and with Chris Ball at a Carp Society function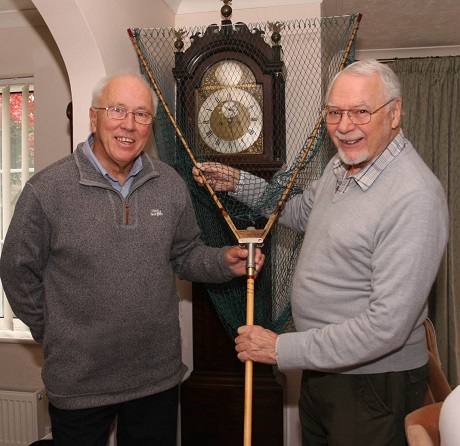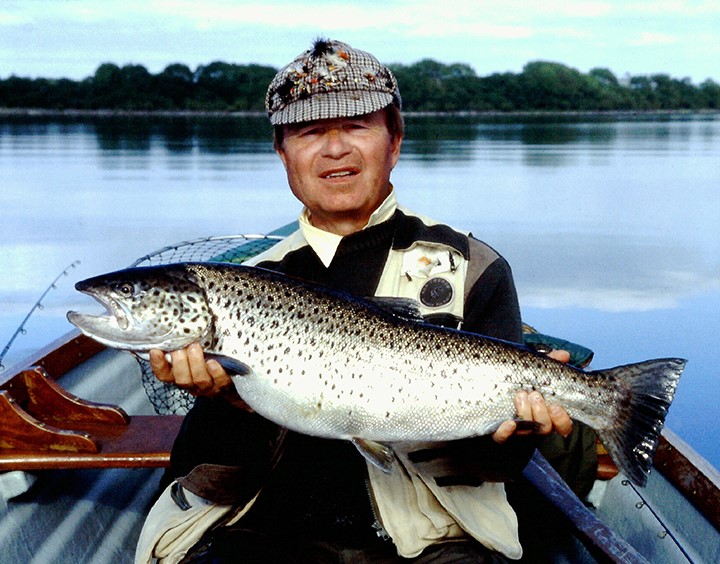 Tribute by Keith Arthur
The history of angling is littered with great names of anglers who created their own aura of brilliance. Dick Walker, Ivan Marks and more recently John Wilson passed on having left an indelible mark on the sport we love so much. Now Bob Church has joined that legendary group and perhaps he was the most influential figure of all.
In the 1960s Bob was a prime mover in specimen hunting, as it was known then. A founder member of the highly-regarded Northampton Specimen Group, Bob's varied approach saw him as a captor of huge fish of several species, especially barbel, chub, tench and pike.
Then came the fly fishing revolution on the giant Midlands reservoirs, especially Grafham and Empingham Reservoir, that became known as Rutland Water and it wasn't long before Bob was the man. He mastered the art of tempting the trout that were stocked in these big lakes, often able to sort out the larger, overwintered fish.
Bob invented an incredible number of flies, designed to catch reservoir rainbows in both competition and leisure angling as well as the big browns that usually roamed the depths. Bob used lead core lines to reach the depths and used methods that were just about within the rules but catch them he did. I fished with Bob at Grafham as his boat partner and I learned more about boat fishing in those few hours than I could have imagined. I also bought one of the boat seats he designed!
He was also a fine angler on smaller stillwaters and I recall a day at the beautiful Chalk Springs where the water is so clear every speck of bottom can be seen in 12ft of water. It was a friendly competition called The Hat Trick where one each of the three stocked strains of spottie had to be caught…only this year there were four, with blue and gold strains of rainbow added to the regular rainbow and browns.
The event was divided into 45 minute segments and I spotted a pretty decent goldie in my part of Middle Lake. I tried it with tiny buzzers and bugs, unweighted nymphs and, out of frustration, dries that looked like one of the old Queen Mother's hats as well as damsels, tadpoles and other large lures. It chased a couple but refused to eat.
The whistle to change pools was blown, I crossed the stream towards my next lake and Bob strolled up, cast out and caught 'my' golden rainbow before I'd reached East Lake! It weighed 8lb 9oz too.
I tench fished Sywell Reservoir with Bob for Tight Lines and he worked out what they needed so well we were the only two anglers with tincas on that day. Bob was a wonderful guest in the studio too; the biggest problem was getting us both silent at the same time and then, when we did start, to keep on track because Bob had so many diversions and tangents he could take on a subject. The hour of the programme was nowhere near enough.
I've just realised that I've written for Angling Times exactly the same number of years as Bob but whereas my column is opinion-based (if you hadn't noticed…) Bob's was far more practical and informative. He's also written close to 20 books too, all superb in their own way whether advice/how to based or memoirs.
Bob is a tremendous loss to angling but he leaves behind an enormous legacy of his works, his tackle – rods, reels (large arbour fly reels are his idea) and clothing designs as well as the techniques (and boat seat) he introduced that are as effective today as they were the first time they ever saw the light of day.
His MBE was well deserved and it's hard to think I won't ever talk Cobblers to Bob again…well, he was Chairman and, on his retirement from the board president of Northampton Town Football Club. I remember telling him that my first visit to Arsenal stadium in 1954 was for a reserve match against 'his' team.
Even in his later years when Parkinson's Disease made things so difficult for him, he was always smiling – and fishing.
My sympathies and condolences go to his lovely wife Jeanette, Steven and Nicola. Rest in peace Bob Church MBE. All trout are safer today.
Rod 'Hutchy' Hutchinson 1944-2018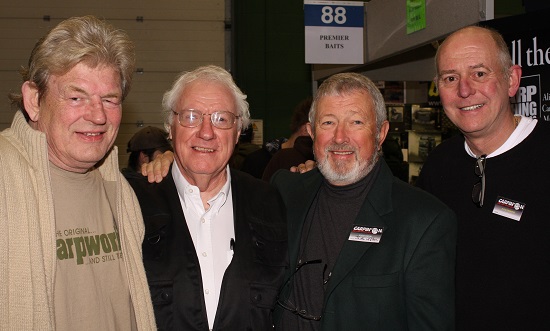 Tribute by Tim Paisley
It would take a book to capture the essence of Rod Hutchinson, and even then you would have to leave so much out that it would only tell half the expurgated story. Rod was a war child, born during WWII, and a product of the sixties, a heady combination which in his case produced a highly intelligent, multi-talented, multi-faceted personality that struggled with some of the niceties of life, was prone to addictions and occasionally (make that frequently) took refuge from the realities of life by 'smelling the roses', as he put it.
In his prime he had a pop-star aura about him, and grown men could be lost for words in his company. His angling heroes were Dick Walker and Fred J Taylor, but Rod extended their thinking, and certainly their tactics, when his attentions moved on from specimen hunting to being serious about carp fishing. Rod had an enquiring, inventive mind, which led to him making major advances in the fields of tactics (bolt rigs were very revolutionary when he started using them with particles in the early 70s), tackle, rods and carp baits, a field which he pioneered and excelled in. Many of today's most popular flavours were originally products of Rod's inventive, scientific mind working in collaboration with commercial flavour experts.
He was a confusing mixture of a larger-then-life extrovert personality coupled with the need for privacy. He had a close circle of loyal friends with whom he was comfortable but beyond that circle he could be awkward and you never quite knew which Hutchy was going to show up. He was academically bright but was expelled from school for an incident which would probably see the master involved being expelled now. (When a hard-backed blackboard cleaner was thrown at him by the teacher Rod threw it back at him!) Fortunately his English master saw in him and praised his talent as a story teller and this was a talent we all benefited from in his carp fishing writings and meant I had the pleasure of working with him on a number of his books. Any book is an achievement, and to have played a small part in helping make some of Rod's books available will always remain a matter of some pride. As a story teller he was unique, and some of the one-liners around which his articles and chapters were based were memorable. Back at a time when carp writers were thin on the ground Rod's next monthly offering was eagerly anticipated and devoured with relish, as his books have been in more recent years.
Rod was a former footballer and boxer and loved his football and boxing on TV. He was a musician manqué and song writer and had a music room at home. He loved jamming with his mate Mally Roberts, 'brother-in-law' Keith and anyone else who was willing to sit around strumming and singing for hours on end. His pub singer imitation was a show stopper!
Rod's first book was Rod Hutchinson's Carp Book. Thereafter I had an involvement in the compilation and production of The Carp Strikes Back (many people's favourite carp book), Carp Now and Then, Carp Along the Way Volumes One and Two and Carp Inspirations. We were working on Carp Along the Way Volume Three when he was taken from us so suddenly, unexpectedly and shockingly. That was how losing him felt to many of us. For as long as my generation of carpers had been carp fishing from the early 70s onwards Rod had been a public hero-figure, in my case first as a distant hero, then as an acquaintance and then as a friend. His recent years had been difficult following a series of detached retina operations which had limited his eyesight and eventually reduced his mobility. He didn't take kindly to his developing inability to live life to the full, which put a restriction on his beloved carp fishing activities.
He was a family man who has left two daughters, Kath and Emma, four granddaughters and three great grandsons. He was hugely influential and the global outpouring of affection following his death has demonstrated the admiration he was afforded and affection in which he was held. He was talented, influential and loved well beyond the normal degree of esteem in which hero figures are held. For all his eminence, talents and achievements he was looked on as one of us, made good. He was special and has left a void which may never again be filled by one man.
He coined the expression for his new, unexplored carp waters 'where dreams are still alive', a quote which will be taken into carp fishing lore. Sadly the dreams are no more but his legacy and the memories will live on.
Tribute by Derek Stritton, on behalf of the Carp Society
It was with great sadness that the Carp Society heard of the recent passing of Rod Hutchinson. Rod was a life member of the Society, and fondly remembered for the many slide shows he gave at our conferences and regional meetings over the years, the first of which was at our inaugural meeting in May 1981. He was also a great supporter of our junior events.
Rod was, without doubt, a true pioneer of carp fishing, not only in this country but across Europe as well. Much of today's thinking about carp fishing reflects Rod's early writing and his massive contribution to the tackle trade.
On a personal level, I first got to know Rod at Johnson's lakes in Kent, where I often went to visit Fred Wilton, and then later when I fished alongside him at Savay Lake and North Harrow in the Colne Valley during the early 1980s. Although a very talented angler, Rod was also very down to earth and had a wonderful sense of humour. Some of his stories could make you laugh so much, that your sides would hurt!
Rod will be fondly missed by the entire angling community, already demonstrated by the many tributes paid to him. Carp fishing has lost not only a great character, but also a "true pioneer." The Carp Society has lost a "true friend!"
Go forward on your journey Rod, secure in the knowledge that your memory and writings live on, and that you will be remembered always as a carp fishing hero, and admired by the many anglers you inspired along the way!
Picture: Hutchy with Tim Paisley, John Wilson and Lee Jackson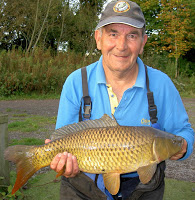 Tribute by Michael Nicholls
I first got to know Terry at the end of the 60s during South West Angling Times Winter League matches, his dad Sid and I were in the same team. Terry was a Systems Engineer working on Concorde and was sent on French lessons but I don't think the language stuck. Later he started his own business servicing quarry equipment.
I am not sure what year it was but Terry won every single section in the South West Winter League which was amazing considering there were 14 teams. After this he was referred to as the "one man band". The feat has never been repeated.
I remember drawing next to Terry in an open match on the Fry's section of the Bristol Avon and could only watch in amazement him fishing the far bank in 13 foot of water (where the flow was) using bread over home made bread groundbait. He easily won the match that day with 21lb of skimmers, roach and hybrids. No crow quills for Terry, he used a homemade float which I copied – all balsa with a wooden antenna. The interesting aspect of these floats was they could be used top and bottom or waggler – crafty.
Through us both having sons of similar age, all keen to learn match fishing, we became good friends and supported the lads in the various leagues. I remember his son Dave winning a Junior match on the Crane with 18lb of chub from the New Fence Swim, Terry was over the moon. Later we fish the Dads and Lads matches and Terry and Dave won it at Huntstrete with a late 6lb tench, pushing Steve and me into second place. Both our sons went on to fish the Junior National on the Bristol Avon.
Terry loved his carp fishing, particularly fishing in traditional ways, but was equally at home catching silvers. He loved the Hunstrete fishery more than any other and was the record holder until one day I drew peg 16 and Terry was on next peg 15. Terry weighed in 120lb but I was to take his record with 201lb. Typical of Terry, he was the first to congratulate me.
Terry won more matches than most matchmen have had hot dinners. Any venue and method – he did them all. Later in life he focussed on local venues – Hunstrete and Viaduct.
He used to call me regularly especially when "My Dave" did well in a match. He was so proud when this happened.
Terry lived for fishing and fishing lived for him. He was the most focussed angler I knew. RIP matey, you will be sorely missed by me and many others.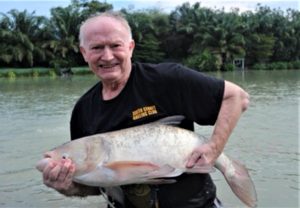 Tribute by Craig Hunt, South Cerney Angling Club
Steve Smart passed away in hospital on 24th April, 2018, after a terrible accident when a car collided with him as he was stationary waiting in traffic.
Steve was born in 1951, known to his friends as 'Smarty', was a keen footballer and cricketer in his younger days, and a lifelong angler.
He lived all his life in the village of South Cerney, Gloucestershire, in the heart of what is now known as the Cotswold Water Park. He spent much of his working life with Bradley's Aggregates, working with the gravels dug from around his local area.
Smarty had been a popular member and character of South Cerney Angling Club for over 50 years, fished many club matches, regularly represented the club in the Nationals but also spent many fishing hours introducing his friend's children to fish.
In more recent times Smarty has been fishing just for pleasure, and had become a keen barbel angler, but also fishing for various other species on SCAC waters. Earlier this year he gained even more angling experience whilst holidaying with friends in Thailand, catching several very big fish
He was a regular and very keen volunteer in SCAC's coaching activities and in 2011 gained his Level 1 Coaching Qualification, of which he was very proud.
Not only was he a good angling coach with great technical knowledge and ability, he was also an entertainer and knew how to make fishing fun for those he taught. I don't know who used to laugh the loudest, him or the children or their parents. He would also try to help his fellow coach and also gave us a laugh too, especially with his Smarty-isms, such as "you should fish towards the aeronaughts" (aerators) or "I'm in a catch 45 situation".
Steve will be greatly missed by family and friends.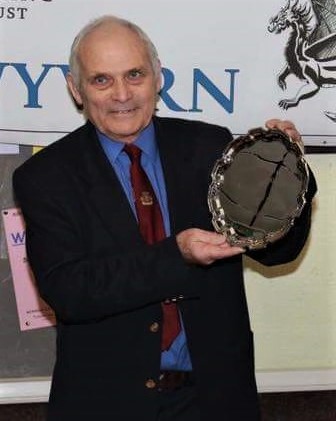 Tribute by Mark Lloyd, former Chief Executive of the Angling Trust
We are all very saddened to hear the news that David Rowe, one of angling's most stalwart and dedicated volunteers and officers, has passed away following a long illness.
David's earliest memory of fishing was angling with his father from the age of six or seven at Teignmouth. He started sea angling in earnest from the age of ten and continued until he left school and home and started work as a student apprentice with a major car manufacturer.
After marrying and returning to Devon in the early seventies, it became his main hobby because it enabled to spend quality time with his family and friends. He later became a member of the Wyvern Regional Committee of the then National Governing Body, the National Federation of Sea Anglers, and its chairman in 1986.
In 1998 he became the first Sports Council Development Officer for the sea angling. During his time with the Federation he developed the angling coaching scheme and serviced and managed the national teams for the sport at international level, including winning a world championship gold. His interest in conservation issues were developed through the NFSA conservation group and in 2005 David became a vice president of the world governing body CIPS with its sea section FIPS-M.
During this time he was invited to become a founder member of the European Angling Alliance whose sole purpose was to represent angling and its conservation issues at the European Commission in Brussels. The EAA has since become a powerful lobbying organisation in Europe and the Angling Trust is a leading member of this organisation.
He became the MAFF sea angling appointee to the old Devon Sea Fisheries Committee in 1996 and continued as a DEFRA appointee with its successor the Devon and Severn Inshore Fisheries and Conservation Authority, a post he held until his passing.
He retired in 2009 at the age of 67 as the CEO of the National Federation when the three governing bodies for the sport joined together to form the Angling Trust after many years of what he described as "intense and hard, but rewarding, work on behalf of sea angling."
David also served as the secretary of the British Record Fish Committee and helped the Angling Trust develop this important body for anglers of all disciplines.
We are very grateful to David for all he has done for fish and fishing and we will miss him terribly, but remember him fondly. His warmth, humour and kindness were evident to the many, many people whose lives he touched.
Nigel Hewlett, who was a colleague on the British Record Fish Committee, added:
David was the first to greet me when I joined the BRFC about 15 years ago. He made me feel instantly at home. I only knew him through the committee but he would always greet me as if meeting an old friend. He always made me feel welcome and valued. His passion for angling and for the work of the committee were always clear. I count myself lucky to have known him.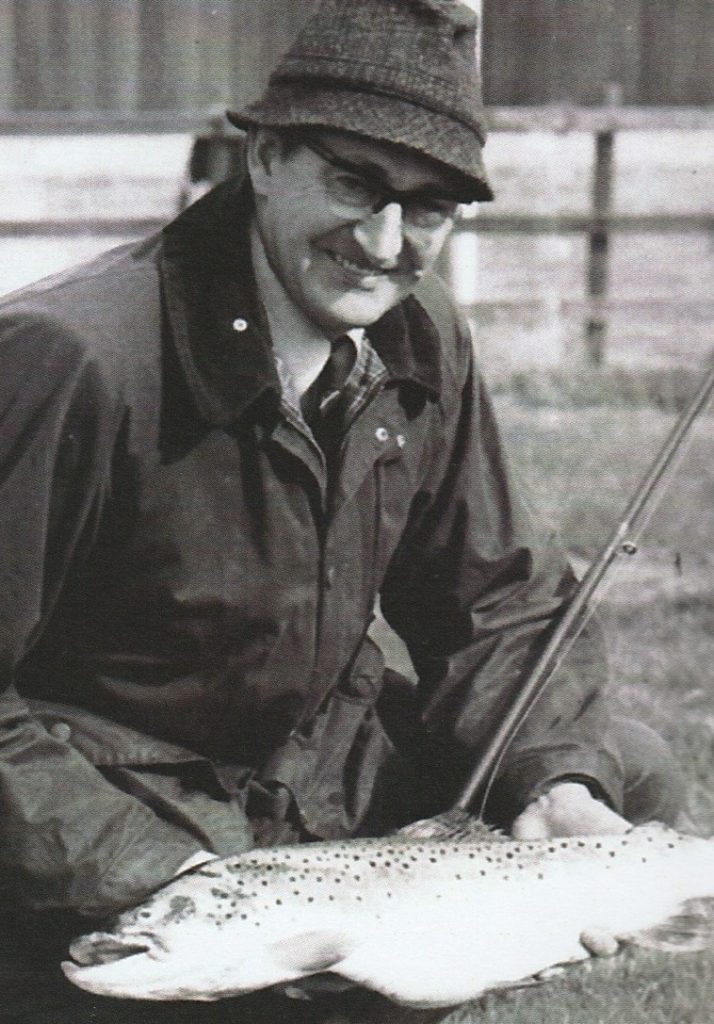 Norman Chown was a highly respected and active member of the English Fly Fishing Association from 1970 until he passed peacefully away in his home town of Northampton on the 14th January 2018.
Norman was a lifetime angler born in Northampton and as a young boy he roamed Kingsthorpe and the surrounding countryside on his bicycle. Snaffling bacon rind from home, going down Mill Lane to the stream, tying it to string and lowering it carefully into Crayfish holes, then up to the Merry Tom Stream with nets to catch sticklebacks.
Norman was best known at his local Pitsford Reservoir which he had fished since its official opening when he was a guest representing the business community of Northampton.
Norman was proud to represent England in the 1972 Loch-Style International on Llyn Alaw and in 1974 he caught a 6lb 10½oz Brown Trout at Grafham, the largest that season (pictured).
Norman also loved the pursuit of Salmon sharing a beat on the River Wye near Hay for years. Leaving work, he would drive across country for the evening, then drive home and be up again for work the next day.
Then there was the annual pilgrimage to the Thurso and for a few years he would join Frank Aran in his plane and fly up to Wick. Other times there would be car sharing and they never stopped overnight just a straight through drive of approximately 600 miles. Some of the equally mad culprits along with Norman and Frank, were Richard Dickens and Viv Church. This love of fishing made for great and lifelong friendships.
His daughter Lorraine recalls: "Father felt my brother and I should be educated and shown the beauty and heritage of this wonderful country. So, every bank holiday, suitcases packed, off we would go. It took years for us to realise that there was more to UK than rivers, lakes and reservoirs!"
In 1995 Norman won the English Fly Fishing Association's Annual Match fished on Chew and he still fished with the Association until his 90th year and it was always a pleasure to share a boat with him, he will be hugely missed.
Norman leaves a loving wife Daphne, daughter Lorraine, son Nicholas and grandchildren Heidi and David.
Tribute by David Moore, Secretary to English Fly Fishing Association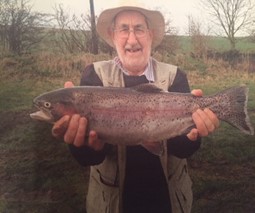 Ken was born on the 14th February, 1941, in St. Leonards-on-Sea in Hastings.
It was there as a child that Ken began his lifelong love of angling by exploring a large reservoir and several ponds nearby with his cousin Len.
From a young boy Ken started to record his fishing adventures in the form of fishing diaries. This is something that he continued working on all through his life. These included extremely detailed information on which fish were caught, or not as sometimes was the case! They also included wonderful drawings, photographs and what he described to his eldest son Ben as ''reflections and little anecdotes" about his life at the time.
Ken spent many hours on his fishing diaries, and he always intended for them to be read after his passing by his four sons: Ben, Tim, Mike, Andrew and his grandson: Jacob. They were all typed up, and professionally bound. There were also special copies for good friends he shared fishing holidays with. His love of angling took him to many countries including Spain, Canada, Russia and Africa to name but a few.
Ken was involved in many capacities with numerous fishing clubs over the years. He would use his experience from being a Chartered Accountant to help chair and treasure, as well as help with the books. Some of the clubs that benefited from his expertise, generosity and humour included Luton and Stewartby.
Fishing was more than a hobby for him it was a lifelong passion and way of life. Ken lived and breathed fishing, and the only thing that came before fishing to him was his love for his family and friends.
He is greatly missed, but never forgotten.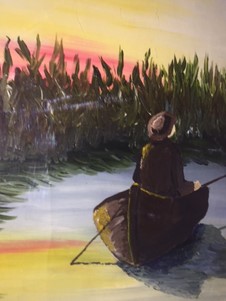 One of Ken's oil paintings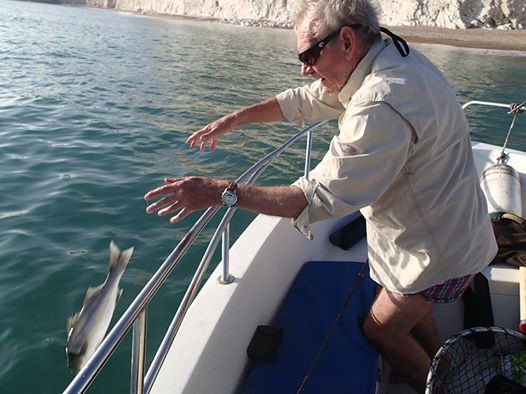 Ian Hockley was born in Hillingdon on 24th August, 1947, and was pretty much a fisherman all his life, starting out on local rivers and canals and progressing to winning the Players No 10 match prize in the 1960s.
His great love was river fishing, particularly in the clear waters of the Berkshire rivers where he developed a love of sight fishing. First it was chub and barbel, later it was a fly for trout and grayling, then further afield for salmon and sea trout and eventually overseas for bone fish, permit and tarpon.
Ian retired from a haulage business he ran with his brother Graham and decided to become more involved with fishing. He was one of the first people to qualify as an instructor by the old STANIC, administered by the Salmon & Trout Association, and he began teaching people to cast and arranged fishing trips for clients.
Tony King, fly-fishing instructor, guide and close friend of Ian, said: "Regular visits to Scotland honed his skills as a salmon fisher and it was on a Scottish border river that we first fished together.
"When I lived in Scotland we formed an alliance and worked together with parties of mixed ability and experience fishing for salmon and sea trout in my local rivers. He went on with the support of Guide fly fishing, Maggie and others to fish in many foreign countries for salmon and saltwater fly species.
"Ian was a member of the Hardy Academy and played an active part in the organisation of fishing and casting instruction at the CLA Game Fair and later still the Game Fair during which time he was a staunch supporter of the casting events which he saved from being dropped entirely."
Ian acquired the lease for the wonderful little spring feed lake and stream fishery Lochinge near his home in Wantage which he has successfully ran as a syndicate trout fishery and was home to Westlake fly fishing.
He was a member of REFFIS and APGIA. When GAIA was formed he was one of the first members and, serving on its management committee, proved a very able and valued member. He was a relentless pursuer of what he believed in and did all the necessary work to complete the Angling Trust coach qualification as well as GAIA (APGIA) and AAPGAI qualifications.
In recent years Ian developed a passion for warm salt water fly fishing, bone fish and permit in particular, and latterly hosted parties for Gofishingworldwide to Cuba and Mexico.
Tony added: "Always amiable and easily funny he was a good instructor and taught many to fish and many others to be better at catching them. He will be sorely missed by all that were privileged to know him."
Mark Lloyd, former Chief Executive of the Angling Trust & Fish Legal, added: "I was very sad to hear of Ian Hockley's death after a long struggle against cancer. Ian gave up a huge amount of his time to help others discover and enjoy fully the delights of fishing. It was a pleasure to work with him developing new initiatives for coaching and he helped foster an excellent working relationship between GAIA and the Angling Trust in recent years through his thoughtfulness, strategic vision and generosity of spirit."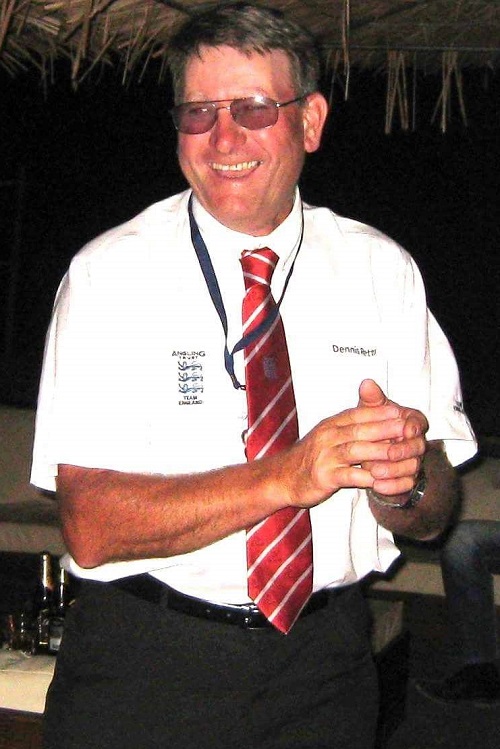 Honiton sea anglers are mourning the death of their long standing chairman, Dennis Retter.
Dennis, who was from Offwell, sadly passed away at his home after a short illness. He was 69.
Club secretary Mike Spiller said: "Dennis had helped so many sea anglers from all over the South West with his tuition. He had managed the England casting team for many years and had been in the team on numerous occasions. Club members have been devastated by the news of his death."
In the past, Dennis had also taken on the role of Angling Trust Wyvern Region chairman for a number of years and was a life member of the Angling Trust.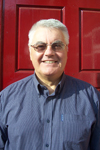 Tribute by David Moore and Stuart Sharp
The name David Pomfret might not mean much to anglers but they have so much to thank him for as the man who worked behind the scenes to secure and manage the finances of their sport.
From 1997, David was Operations Manager for the Federation of Sport & Play Associations looking after the finances of many organisations that were too small alone to employ a man of his calibre.
His first involvement in angling was on behalf of the Angling Trades Association and then in 2009 he was appointed Company Secretary for the Angling Development Board. Chair of the ADB at that time was David Moore who remembers the time when the ADB went overnight from being a fledgling organisation with few employees and a tiny budget to securing a million pound Sport England contract in 2009.
Until that time we had managed with voluntary financial control but suddenly we needed a professional and David agreed to help us, staying in a crucial and developing role with the ADB.
He continued after his retirement from the Sports Federation and then staying in a part time role for two years with the Angling Trust after its merger in 2012. David even came out of retirement in the summer of 2015 to help with a project, before heading back to the joys of his retirement enjoying good wine and overseas travel, watching darts (he was also a Financial Director of the Professional Darts Corporation) and saw his beloved Leicester City win the Premier league.
David was at his best in a crisis, always calm and looking for a solution. He was never phased when things were difficult and was hugely supportive of the team around him and everyone in the Angling Trust will miss him hugely.
David was aged 70 and our sympathies go to his wife Julie and all his family.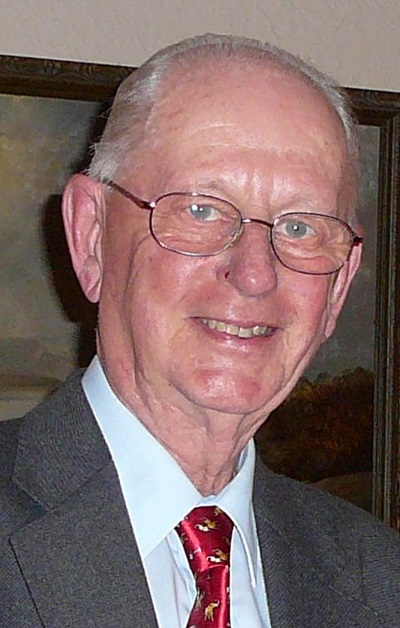 Tribute by Alan Deeming & Mike Heylin OBE
Retired engineer and well known Isle of Wight angler, Anthony Hugh Williams, known to all as Tony Williams, died aged 80, on December 30th, 2015.
Born in Ryde, IoW, on July 8, 1935, he was educated at Sandown Grammar School, served an aerospace engineering apprenticeship at Saunders-Roe at East Cowes, IoW, before he gained a degree in mechanical engineering at Kings College, Durham, in 1958.
On completion, he began work at the Mullard Transistor Factory in Southampton, in 1961 prior to returning to work at Saunders-Roe for the remaining 26 years of his working life during which time the company became the British Hovercraft Corporation then a division of Westland Aerospace before becoming a division of GKN.
Before Tony retired from GKN in 1993, he worked on various projects, ultimately specialising in industrial research wave makers and test equipment.
He had met his wife, Pamela, on the island and they married in 1969. Together they had two daughters, Helen and Vivien.
His love of angling started when he would enjoy fishing with his father and he joined the Vectis Boating and Fishing Club (VBFC) based in Ryde, IoW, in 1952.
He was associated with the running of the club more or less continuously from the time that he joined. A meticulous record keeper, Tony was the club's treasurer for 23 years and he also held the position of chairman for some time.
He enjoyed fishing from his dinghy in the Eastern Solent and also liked to fish from Ryde Pier where he was instrumental in securing access for anglers when the owners were looking to prohibit angling.
Following his retirement, he was pivotal in securing lottery funds for a new VBFC clubhouse, near Ryde Marina to replace the original clubhouse that had been on Ryde Pier. He oversaw the building and fitting out of the clubhouse.
Tony was an active member of various other organisations centred around his passion for the sea and angling. He was a long time national committee member of the National Federation of Sea Anglers and when that merged he became a member of the Angling Trust's national Conservation & Access Group.
He was an active member of the Isle of Wight Marine Committee of the Angling Trust and acted as one of its representatives in stakeholder engagements with external bodies such as Defra, MMO, Natural England etc. He was a strident proponent of sea anglers' interests during stakeholder discussions on south coast Marine Conservation Zones and on bait-digging restrictions proposed by Southern IFCA around Ryde
Tony also avidly represented the UK in international sea angling administration. He was awarded an honorary life membership of the European Anglers' Alliance for his long standing services, which included preparing, with Roy Retallick, new statutes for the organisation after a number of national bodies had left it due to poor governance.
His breadth and depth of historical knowledge about sea angling matters enabled him to strongly express his views about conservation of fish stocks and the habitats they depend on.
Sadly a recurrence of an asbestos-related cancer in 2013 caused Tony to scale back on his activities and despite a brave fight, he eventually succumbed.
Recreational sea anglers owe him a big debt of gratitude. His contribution to ongoing issues will be sorely missed.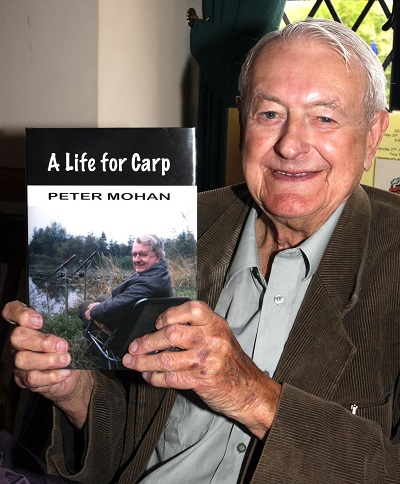 Peter Mohan was an iconic figure in the early days of modern carp fishing. His many books and writings, including the acclaimed 'Cypry the Carp', were inspirational to a generation of pioneering carpers as can be seen by this touching tribute from fellow carp author Tim Paisley:
There is always a universal feeling of regret when a high profile figure passes away, and Peter Mohan, who died in December at the age of 85, was one of the more prominent members of the world of carp fishing. Peter was an extremely influential figure in carp circles, and certainly someone who had a major influence on my life.
In 1969 Peter co-founded the BCSG with the late Eric Hodson. The BCSG was looked on as an elitist group for experienced carpers, so in the early 70s Peter formed the Carp Anglers Association (CAA), which was open to anyone. The CAA came into existence at a time when I was becoming captured by carp fishing, and I attended the inaugural meeting at Billing Aquadrome in May 1974. Mike Starkey was Peter's second in command at the time and he was at the meeting. In reality it was my introduction to the wider world of carp fishing, and also to the world of publishing, in that Peter had with him the page proofs for his book Carp Fishing Step by Step at the meeting, to run through with Mike.
CAA members were encouraged to write for the CAA Newsletter, and tentatively I submitted a couple of pieces, both of which were used. They were of little consequence in the greater scheme of things, but seeing them in print was an encouragement, and gave me the confidence, and belief, to continue putting pen to paper, and rattling away on the typewriter. I became a branch secretary for the CAA, and met a number of my current friends from the world of carp fishing at those 70s' meetings, including Greg Fletcher, Kevin Clifford and Rod Hutchinson.
Peter was a great organiser, and launched the national conferences that are now a familiar part of the carp scene. He could be a tad dictatorial, back then, and even his best friends would admit that he could be difficult. He was inclined to fall out with people, and it was the rumblings about some of his policies, in particular his declared aversion to angling politics, that led to the formation of the Carp Society in 1981, at the instigation of me and Greg Fletcher. The formation of the Carp Society led to the publication of Carp Fisher, ultimately the trigger for the glossy carp magazines of today. The Society's Carp Fisher triggered the launch of the CAA's The Carp Catcher ('They fish for them, we catch them!), and through those two magazines, and the later commercial products, writing and photography have become an extensive and influential by-product of fishing for carp. It's fair to say that Peter helped put that progression in motion, and I am not alone in thinking that he was the springboard for any publishing and writing success many of us may have had in carp fishing. Peter undoubtedly helped launch the carp-related careers of Mike Starkey and Kevin Maddocks, and ultimately numerous other carp writers, carp consultants, and tackle and bait manufacturers.
Peter was a man of many talents. He was an international table-tennis player, and played for Uruguay in the Stockholm World Championships (via a residential qualification when he lived in Uruguay for a few years). He was also an international bridge player and represented England in tournaments in several countries. He launched the first carp-only magazine, the BCSG private circulation The Carp, and had a number of books published between 1972 – 'Carp For Everyone' – through to his final, fitting book, published in 2014, 'A Life for Carp'. Peter was an achiever whose influence will be felt in carp-fishing circles for as long as carp anglers meet, and read carp books, and magazines.
I attended Peter's funeral at Bedford on 7th January, which was well attended by many of his old friends, from both carp-fishing and bridge circles. It transpired that his organisational skills had made themselves apparent in the world of bridge-playing in his last few years, and that he had even published a book on the subject! He was a man of many talents, but first and foremost he was a dyed-in-the-wool carp angler, from an era when such people were thin on the ground. The titles of his first and last books make a fitting epitaph: Carp for Everyone could be said to be prophetic, at a time when it was actually for comparatively few, and A Life for Carp was a fair reflection on Peter's raison d'être. Thanks for the heritage you have helped create and pass on, Peter Mohan. RIP.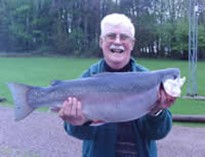 Tribute by Stephen Ottridge
It is with great sadness that I write to inform you that John Maitland died peacefully on Thursday 13th August 2015 in Peterborough Hospital having endured very considerable challenges with illness and mobility, for many years.
He was born on 1st April 1933 and commissioned in to Royal Air Force in 1953. During his very successful career as a both a fixed-wing and rotary-wing pilot, he became a popular Chairman of the Royal Air Force's Competitive Angling Association not least because of his love and passion for all types of angling and, in particular, fly fishing.
During a career spanning 39½-years he qualified to fish for the England International Fly Fishing Team. Following retirement from the Royal Air Force in 1993 in the rank of Group Captain, he became a very supportive member of the English Fly Fishing Association (EFFA) and held the position of EFFA President from 2009 until 2011.
In addition, he was elected as Chairman of Rutland Water Fly Fishers and remained its Chairman for a remarkable 18-years until 2013. Living in Oakham, he was frequently seen on the banks of Rutland Water with rod in hand.
His love and passion for fly fishing made John an extremely successful fly fisherman, exemplary fly tier, distinguished author and excellent company. He was a much loved husband to Jan and father to daughter Julia.
His gentlemanly qualities and stoic, Churchillian attitude of 'never giving in' regardless of the circumstances serves as a splendid example to us all. He will be greatly missed.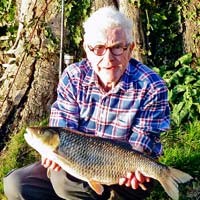 Introduction by Martin Salter, Angling Trust Head of Policy
Just before the start of this year's river season the world of angling lost one of it's 'greats'. Frank Guttfield, author, broadcaster, and an old school specimen hunter, who fought and subdued many big fish in his time, finally lost his battle with cancer.
I can't remember exactly when it was that I first fished with Frank – probably around 17 years ago when I joined the Red Spinners. We both enjoyed fishing the smaller Thames tributaries around Oxford. Sadly they were already in decline but both the Windrush and the Evenlode still held a few fine specimen chub, roach and perch if you knew where to look. That was one of Frank's great strengths, he really was quite expert at not just catching fish but at tracking them down.
For several years he ran a small syndicate on the Windrush of which I was a sometime member and he guided me on to a number of very welcome two pound roach which are still my favourite species today. But I guess it was chub fishing that was Frank's speciality and he was certainly one of the finest exponents of light ledgering that I've ever seen. He knew how to balance the weight with the flow and would angle the line so that even a shy pick up from a big wary old fish would result in a gentle and hittable drop back bite rather than a sharp nervous pull and ejected bait.
Frank was a man interested in many things including politics and persuaded me that I should have him up to lunch in the House of Commons during my time there. I was happy to oblige and I shall never forget him pulling out a musty old file and regaling me with some conspiracy theory he had about corporate wrongdoing that I should be investigating. I asked him when all these shenanigans were alleged to have taken place and he said: "Oh .. sometime in the 1960s but I was just waiting until I met the right person to take this on!"
Although I politely declined Frank's kind offer to immerse myself in a 30 year old case many miles from my own constituency we remained on good terms and he particularly enjoyed fishing with some of my angling MP friends including Charles Walker who now chairs the All Party Parliamentary Group on Angling. Frank even persuaded me to offer a work experience placement to his super bright young son Max who proved to be a great asset to my parliamentary office.
Frank could be awkward and irascible, charming and warm, grumpy and witty but there was scarcely a dull moment when he was around. There was always something going on in that sharp brain of his and it is a great shame that he has fished, written, spoken, loved and laughed for the last time.
Shane Patterson 1964-2015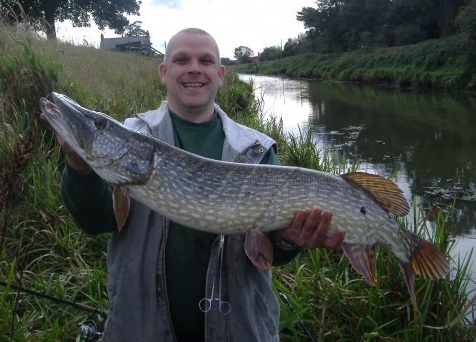 Tribute by John Cheyne, Angling Trust National Regions Manager
Shane Patterson cared a lot about fishing. As Chairman of the Angling Trust North East Forum he ran meetings with a relaxed charm all of his own. He didn't have a typical chairman's manner, he just spoke to the anglers in the room as if he was chatting to them on the bank.
Shane turned up at the very first Angling Trust Forum meeting that I ran back in 2012 and immediately got involved and volunteered to help. I don't think it was even a conscious decision; it was just in his nature to try to help.
Since then he had been a constant positive influence at meetings and chaired forums for both the Tees and the Wear catchments. Shane was the kind of guy who ALWAYS greeted you with a smile and wanted to talk about what you'd been catching and where you'd been fishing before there was any talk of fishing politics.
He will be greatly missed. But I only knew Shane for a very short time and so I'll leave it to his close friend and former Angling Trust North East Chair Darron Nixon to write a full tribute which you can read below: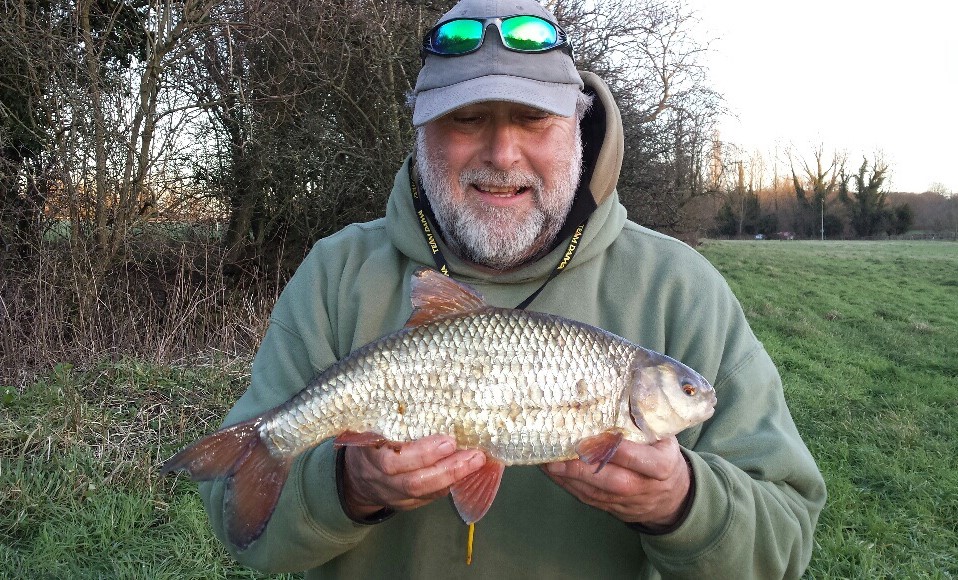 Tribute by Martin Salter
There are people in this wonderful world of fishing who we might not know personally but whose exploits, comments and interviews leave us with the overwhelming impression of not just an angler with exceptional ability but of a really lovely, warm person who is liked and admired for all the right reasons. I only met Keith Speer a handful of times but for me he typified all these characteristics, and many more besides.
Sadly Keith passed away, all too soon at the age of 60, beside the banks of his beloved Upper River Lea in Hertfordshire, the scene of some of his phenomenal catches of specimen roach, chub and barbel.
Keith's float-caught specimen list will probably never be bettered and includes barbel to 17lb 15oz, chub to 7lb 3oz and a 3lb river roach. He was also a keen predator angler with many big pike, perch and zander to his name.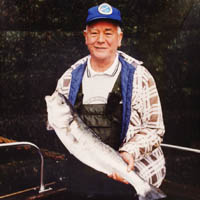 Tribute by daughter Josie Murray
Dad really enjoyed his fishing and was always keen to share his innovations with colleagues as well as encouraging others to participate in fishing. Not always successfully in the case of his children but we all spent many a night and early morning awaiting the tide.
He was a proud member of both the National and European Federations of Sea Anglers and dad represented England on numerous occasions particularly during the 1980s and 1990s (and probably also Ireland when in European teams as he was Irish by birth), which he was very proud of but never arrogant about – it gave him the opportunity to fish in the company of friends.
Joe was born on 2nd July 1929 and died peacefully on 16th February 2015 aged 85yrs with his three children around him.
Roger Wyndham Barnes 1948 - 2014