Discounts: High Street Brands
From washing machines to waterproofs! Angling Trust members receive great discounts on a wide range of goods and services. Take a look and see how much you can save!
Free Thermal Hat worth £20 - limited time only, terms & conditions apply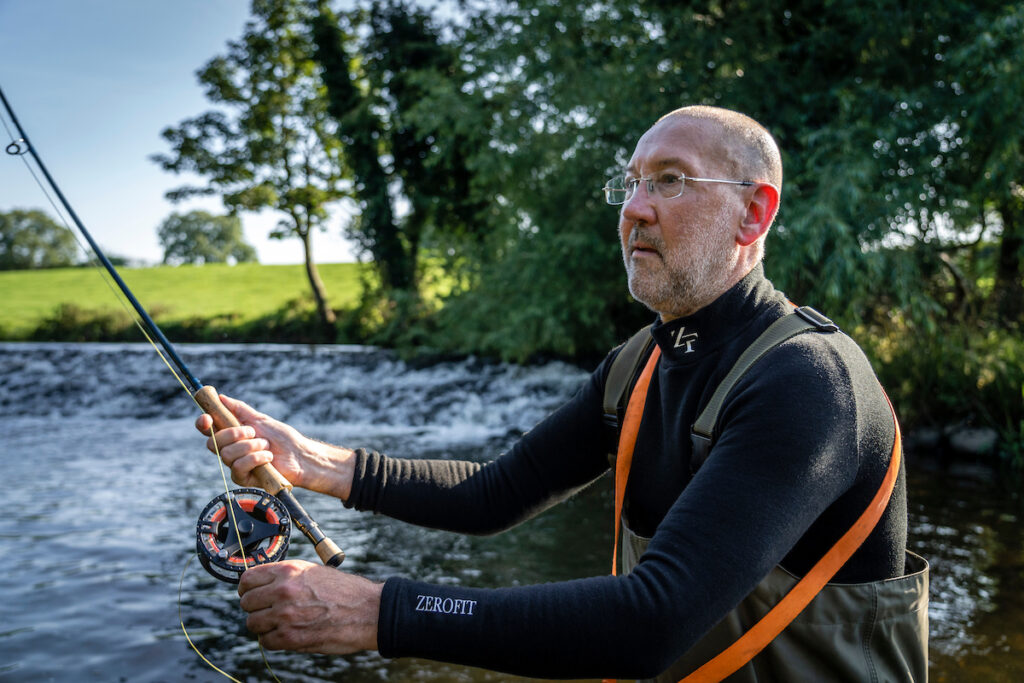 Zerofit was founded by Mr Koji Higashi in his native Japan in 2005.  A passionate golfer and fitness enthusiast, Mr Higashi was unable to continue to do the sports he loved when the weather turned extremely cold, because he felt there was a significant lack of suitable clothing options to keep participants warm and their body temperature regulated.
The award-winning Heatrub Ultimate baselayer was unveiled to the Japanese public in 2011 and since then hundreds of thousands of outdoor enthusiasts have discovered the benefits of that best-in-class product. Many products have been added to the extensive Zerofit collection over the years, including Heatrub Ultimate Leggings and the Heatrub Move baselayer, as well as products that are designed to cool users down in hot summer weather.
In 2022, motorcyclists, anglers, runners, hikers, sailors, golfers, gardeners, birdwatchers and equine enthusiasts all benefit from our innovative technologies that are developed by a passionate design team in Japan. Specialist customer service teams in each country ensure prompt and accurate delivery of products as the brand continues to grow globally.
For a limited time members of the Angling Trust buying any Zerofit baselayer will receive a free Thermal Hat worth £20.  Visit your members dashboard to obtain the code for checkout. Offer valid until December 31, 2022.
Save an extra 10% at Go Outdoors and Fishing Republic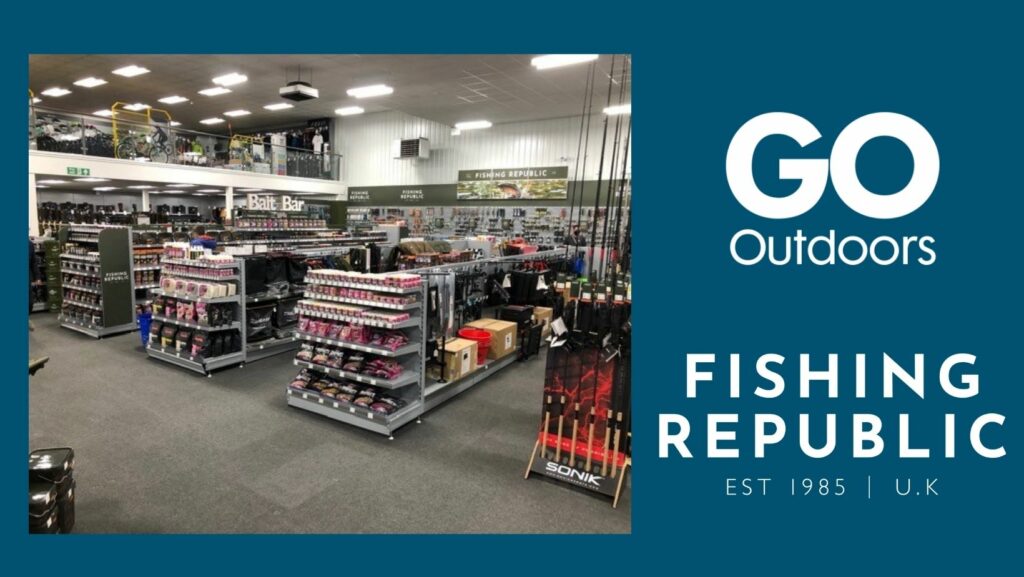 Go Outdoors has over 60 stores throughout the UK, 21 of which have Fishing Republic outlets inside, and there are plans to install a further 30 outlets next year. They also have three standalone Fishing Republic stores in Birmingham, Barnsley and Crewe.
With a mission of "inspiring everyone to get outdoors for less and enjoying it as much as we do", Go Outdoors stock a huge range of great value items for walkers, campers and anglers at its stores and online.
Go Outdoors and Fishing Republic are proud to support the Angling Trust and are offering members a 10% discount on items.  Login to your Members Dashboard to obtain your code for online purchases and show your valid membership card for purchases in store.
Save up to 45% on kitchen appliances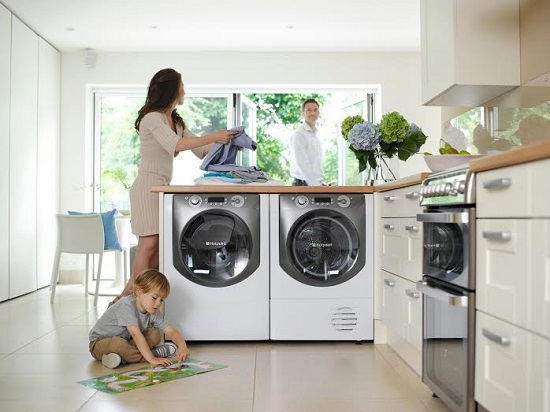 Angling Trust members now have access to the exclusive, members-only Hotpoint Privilege Purchase Club. The Hotpoint Privilege Purchase Club offers exclusive pricing on over 850 different appliances including three great brands – Whirlpool, Hotpoint and Indesit.
Products range from washing machines, refrigeration, cookers and dishwashers to Hotpoint's Small Domestic Appliance range such as juicers, kettles and toasters.
All appliances are already pre-discounted and all Angling Trust members can save an extra 15% off using the monthly discount code displayed on the homepage. Enter the code during checkout to obtain the additional savings.
Prices Include:
Nationwide Delivery (England, Scotland, Wales and N Ireland) by our award winning Hotpoint logistics team.
Free Removal / Free Disposal of the old appliance (any brand on a like for like basis).
You can select your preferred delivery date.
UK based customer service contact centre open 364 days of the year.
All large appliances carry 10 Years Parts Guarantee when using a Hotpoint Engineer
Additional Options / Services
Gas connection on free standing cooking appliances (by our Gas Safe Engineers).
Choice selection of timed deliveries.
Connection services on all other freestanding appliances.
Next Day Delivery
Shop now!
All you need to do to take advantage of this great offer is login to My Dashboard. There you will find an exclusive link to the Hotpoint Privilege Purchase Club. Click on it and enjoy your shopping!
15% off at Cotswold Outdoor, Snow + Rock, Runners Need and Cycle Surgey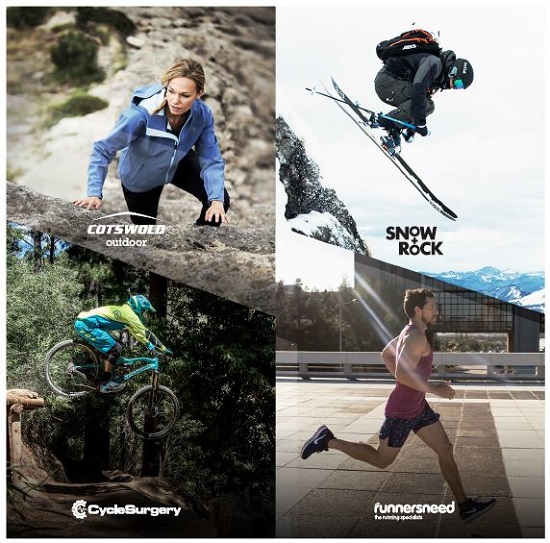 Cotswold Outdoor, Snow + Rock, Cycle Surgery and Runners Need now offer individual Angling Trust members 15% off all purchases.

To take advantage of this fantastic offer just login to My Dashboard and make a note of the Cotswold Outdoor code. When you shop at any of the Cotswold Outdoor, Snow + Rock, Cycle Surgery or Runners Need stores throughout the UK, online or by mail order just quote the code and you'll get 15% off your purchase of current stock items. (Dont forget that the hyphens in the code must be included).
How to use your Cotswold Outdoor Code:
The Cotswold Outdoor Code can be used nationally at any of the Cotswold Outdoor, Snow + Rock, Cycle Surgery and Runners Need stores, by mail order and when shopping online'
In-store – present your Angling Trust membership card in store and quote your Cotswold Outdoor code to obtain the correct price structure.
Online – You can shop online at the following:
Cotswold Outdoor
Snow + Rock
Cycle Surgery
Runners Need
Please register your address details or login if previously registered. When ready to checkout, key in the Cotswold Outdoor code to the Promotional Code box on the basket page and click the 'Update' button. All qualifying items will have the correct price structure applied to the order (see exclusions below). Checkout to complete the purchase. Registration of address details gives access to both Summer and Winter Catalogues, e-news containing additional offers as they become available and sales leaflets throughout the year.
Mail Order – provide your address details to the sales staff quoting the Cotswold Outdoor code and if previously registered quote the Cotswold Outdoor code when ordering.
Explore More – This offer can also be used in conjunction with the Cotswold Explore More Benefit Scheme which can be obtained and registered in all stores and online.
Please use your valid Angling Trust membership card as proof of entitlement to use the Cotswold Outdoor code when asked for proof of membership.
Please purchase your equipment in adequate time to allow for size exchanges to take place if necessary.
Exclusions
The following exclusions apply to the discounted price structure:
Bushcraft and other Courses, Gift Vouchers, Carriage, Rock Bottom goods (both shown online and carried in-store), sale items previously discounted goods (N D coded items), DVDs and specially ordered goods.  (These items will be correctly priced at point of sale). In addition, this offer cannot be used in conjunction with any other Cotswold discount, offer or any online affiliation programmes.
All orders placed using the mail order and online services for delivery within the UK will incur a carriage charge of £4.95 any orders placed requiring urgent or overseas delivery will be subject to the relevant delivery charges that apply.
Up to 10% off Rhino car hire

Angling Trust members can benefit from up to 10% discount on car hire courtesy of Rhino Car Hire. With car hire available at over 30,000 locations around the world, Rhino Car Hire are a UK based car hire broker and work with all of the leading car rental agents worldwide, including Avis, Budget, Enterprise, Europcar, Hertz and Thrifty! All you have to do to get up to 10% off already competitive prices is visit My Dashboard and click on the special members' link.
Get 25% off Water-to-Go Filtration Systems

Water-to-Go bottles are perfect for anglers. They use three different technologies to filter over 99.9% of all contaminants in water. The medium used in the filter was designed for NASA's space programme and has been tested by London School of Hygiene and Tropical Medicine. When it comes into contact with water you get clean water at a fraction of the cost of bottled water. In an exclusive offer, individual members will get 25% off! Visit the Water-to-Go website to make your purchase, then enter the discount code and Angling Trust membership number at checkout. You can find the Water-to-Go discount code in My Dashboard.