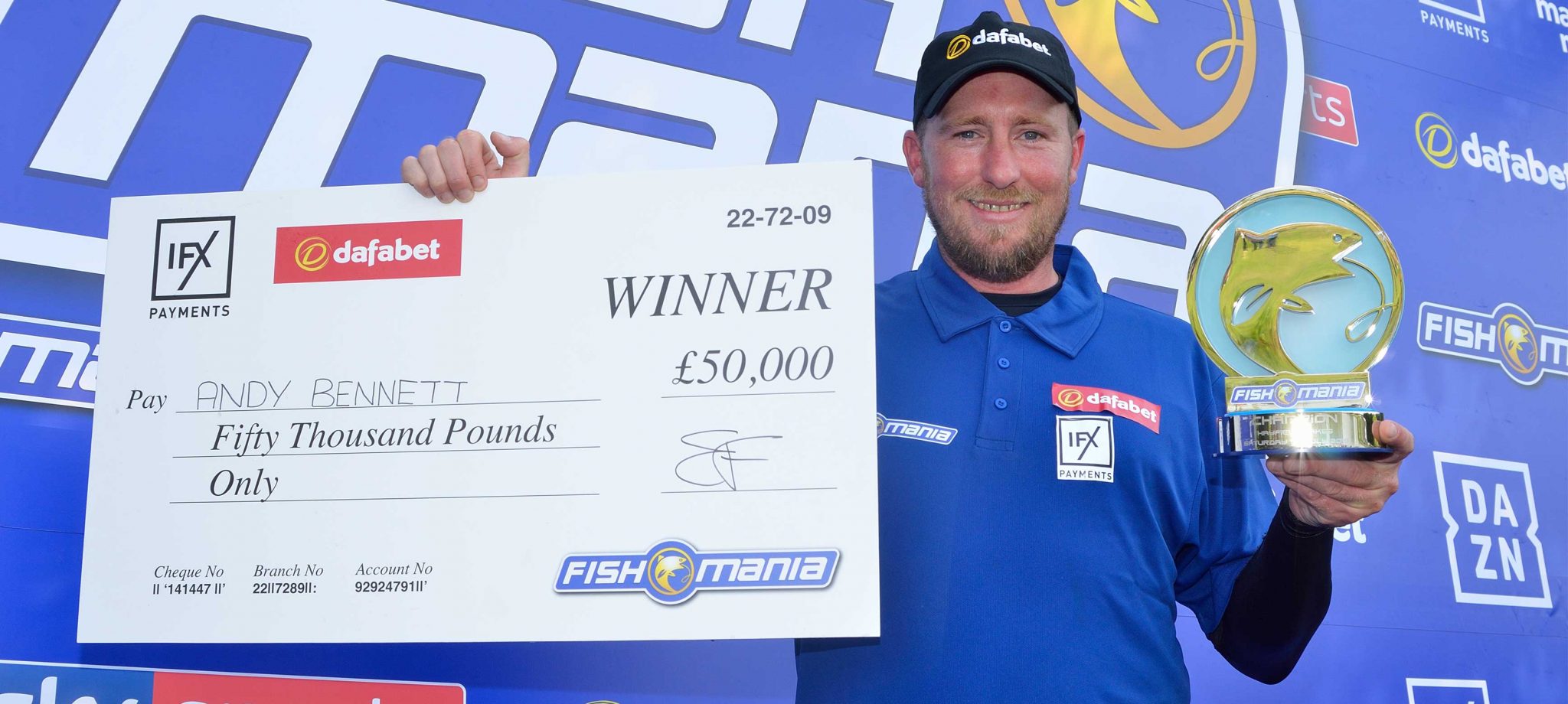 FishOMania
Fish O Mania is the premier competition in the match calendar and provides anglers with the opportunity to add their name to an exclusive list of winners that contains some of the biggest names in match fishing.  The qualifiers come thick and fast with events held around the country. Only one angler will prevail from each qualifier to take their place in the showpiece final and aim to land the life changing £50,000 winners cheque and the very prestigious Fish O Mania Championship title.
Update – Monday 8th Feb 2021


Please Note: Dates are provisional and are subject to government restrictions beyond the current lockdown period. Please visit us again for any further updates including news of when tickets will go on general sale.

DATES AND VENUES
Please note;  These dates might be subject to change.
Saturday 3rd April – Moorlands Farm (this qualifier is subject to Covid restrictions and might be subject to change to a reserve date of Saturday 26th June)
Wednesday 14th April – Heronbrook Fisheries
Saturday 17th April – Partridge Lakes
Wednesday 21st April – Westwood Lakes
Saturday 24th April – Old Hough
Wednesday 28th April – Tunnel Barn Farm
Saturday 1st May – The Oaks
Wednesday 5th May  – Lake View Fishery
Saturday 8th May – Weston Pools
Wednesday 12th May – Heronbrook Fisheries
Wednesday 19th May – Makins Fishery
Wednesday 26th May – Drennan Lindholme Lakes
Saturday 29th May – Tunnel Barn Farm
Wednesday 2nd June – Moorlands Farm
Wednesday 9th June – Todber Manor
Wednesday 16th June – Partridge Lakes
Saturday 19th June – Monk Lakes
Wednesday 23rd June – Weston Pools
Sunday 4th July – Drennan Lindholme Lakes
Wednesday 14th July – Hayfield Lakes
Saturday 24th July – Grand Final
FISH 'O' MANIA RESULTS 2020