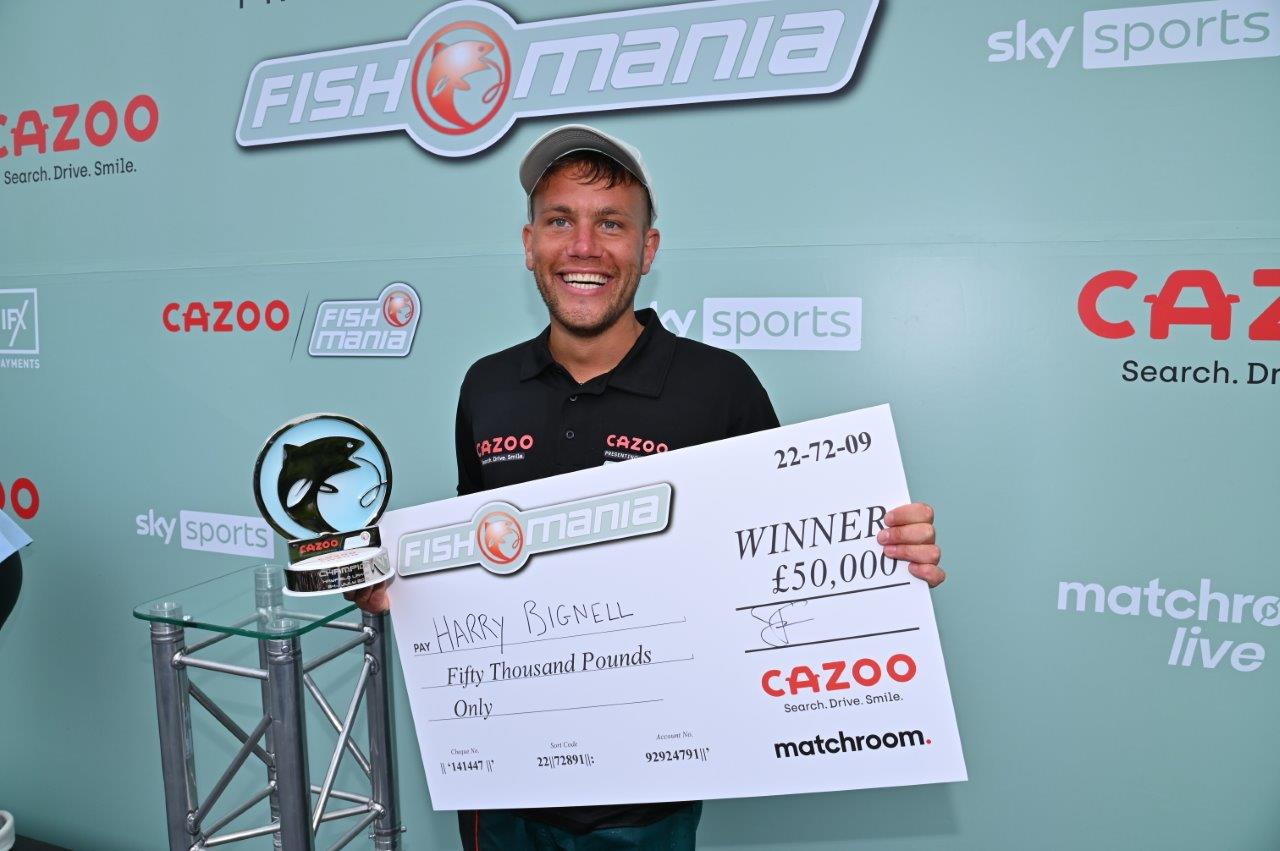 FishOMania
FishOMania 2022 heads to Westwood Lakes & new spot for the Angling Trust Junior & Youth National Champion
 FishOMania will head to Westwood Lakes, Boston, Lincolnshire on Saturday, July 23.
 The annual £50,000 match has become a huge part of the angling season and English summer and will feature 25 of the best anglers for the first time battling it out for the title, including defending champion Harry Bignell who won by the biggest ever margin in history in 2021.
The 25th spot at FishOMania will be taken up by the individual winner of the 2022 Angling Trust Junior &  Youth National, based on highest overall weight. They will be joined by 22 qualifiers, Bignell and the Women's National champion making this the biggest ever field in FishOMania history. An Angling Trust Spokesperson said "This qualification process gives younger anglers in the Junior/Youth National the amazing opportunity to qualify directly for the FishOMania final – in our view, if they are good enough, they are old enough. This follows the same format as the Ladies National where the angler with the highest individual weight takes a spot in the FishOMania Final."
The qualifying spot on offer for the winner of the Junior & Youth National will replace NXTGen for 2022.
Matchroom Multi Sport Managing Director Emily Frazer said: "We're delighted to be taking the grand final of FishOMania to Westwood Lakes for the first time. Westwood have hosted qualifiers for a while, and we've been impressed with the facilities and lakes at the venue. We're also so excited to welcome the angler with the highest weight from the Junior & Youth National to FishOMania. This offers a fantastic opportunity for exposure to the winner and the opportunity to fish for £50,000 amongst the best anglers in the world."
The grand final will take place on the Falcon Lake at Westwood Lakes and owner Alan Coupland is delighted: "This is for all the staff who have worked so hard over the last 20 years and got the fishery up to a good standard. It's tough work and they will all reap the rewards now. It's a nice accolade to have. It's the pinnacle of your career as a fishery owner. We never expected it. It's been brilliant. We haven't said too much just yet, I am sure once it gets out there it will be a revelation. The area is synonymous with fishing over the years, and we are very happy and ready to host FishOMania."
How to Book Tickets: