Discounts: Tackle, Bait and Books
Joining the Angling Trust as an individual member includes great benefits such as discounts on a range of tackle, accessories, bait and books. Don't forget, if you need a discount code to claim your saving you'll find it in your personal My Dashboard area of the website.
10% discount on any Explorer Essentials purchase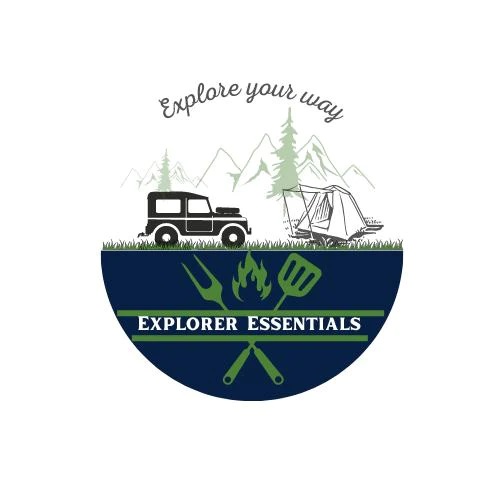 The team at Explorer Essentials say that they love the outdoors but found it extremely difficult to find all the equipment they needed for their adventures.  Their goal has been to create a one stop shop where you can find anything you need in one convenient location.  They want to do the hard work for you by finding the products and then shipping it to your door and if they don't have a product you are looking for, let them know and they will source it for you!  They are offering all members a 10% discount on their website for ANY purchase from any range.  Simply visit your members dashboard to obtain your code.
10% discount on Commercial Match Fishing Handbook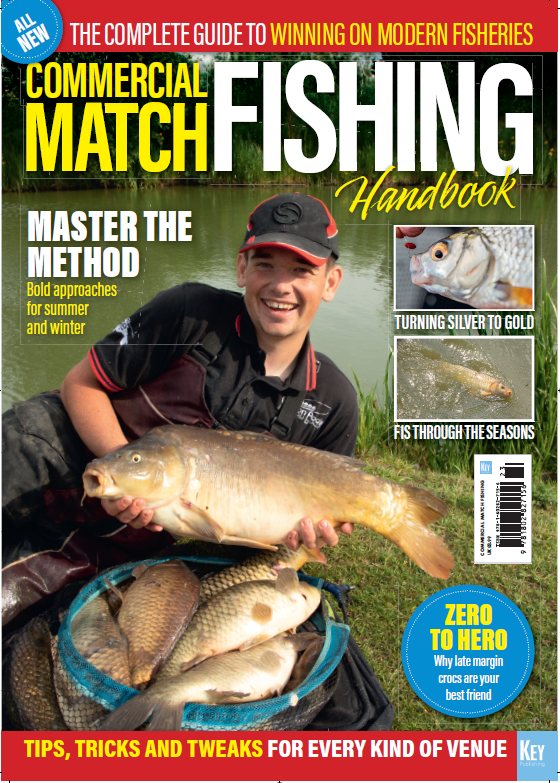 Coarse fishing has been revolutionised in recent years by the growth in the number of commercially run stillwaters purpose built for the competition angler. Commercial fisheries can be found all over Britain and tactics designed to get the best from them are developed with impressive speed.
Trade Supporter Key Publishing have just released a special publication which lifts the lid on the tactics required to win on 'commercials'.  Written by Tom Scholey, a former editor of Match Fishing magazine and a top competitor in his own right, the Commercial Match Fishing Handbook is the essential guide to the tackle, baits and tactics needed to win.
Now thanks to Key Publishing, Angling Trust members will receive a 10% discount on the RRP of £8.99 when purchasing a copy of the bookazine using a dedicated link.  Login to your members dashboard to access it.
4 issues of Flyfishing Journal for the price of 3

Made for the modern fly angler, Flyfishing is a quarterly journal edited by Ceri Jones with expert contributors from around the globe. Published by Nous Media, the journal comprises a wealth of evergreen features that inform, entertain, and inspire both seasoned anglers and a new, more diverse audience.
Flyfishing journal are delighted to offer all Angling Trust Members a 4 issues for the price of 3 offer.  Login to your Members Dashboard to obtain your code for use on their website.
10% off at Fishing Republic and Go Outdoors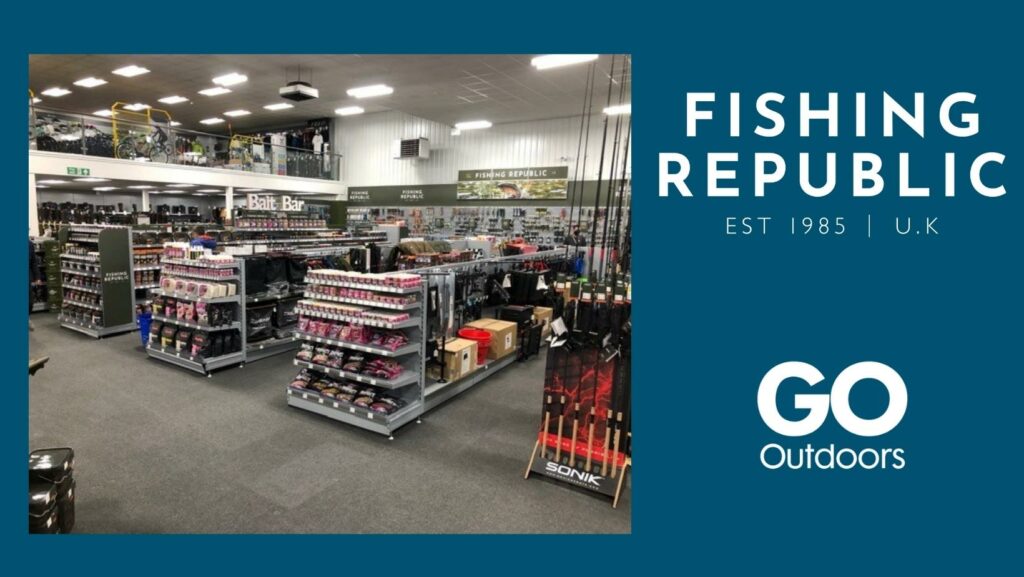 Fishing Republic have 21 outlets inside Go Outdoors stores across the country, with plans to install a further 30 outlets next year. They also have three standalone stores in Birmingham, Barnsley and Crewe.
With a mission of "inspiring everyone to get outdoors for less and enjoying it as much as we do", Go Outdoors stock a huge range of great value items for walkers, campers and anglers at its stores and online.
Fishing Republic and Go Outdoors are proud to support the Angling Trust and are offering members a 10% discount on items.  Login to your Members Dashboard to obtain your code for online purchases and show your valid membership card for purchases in store.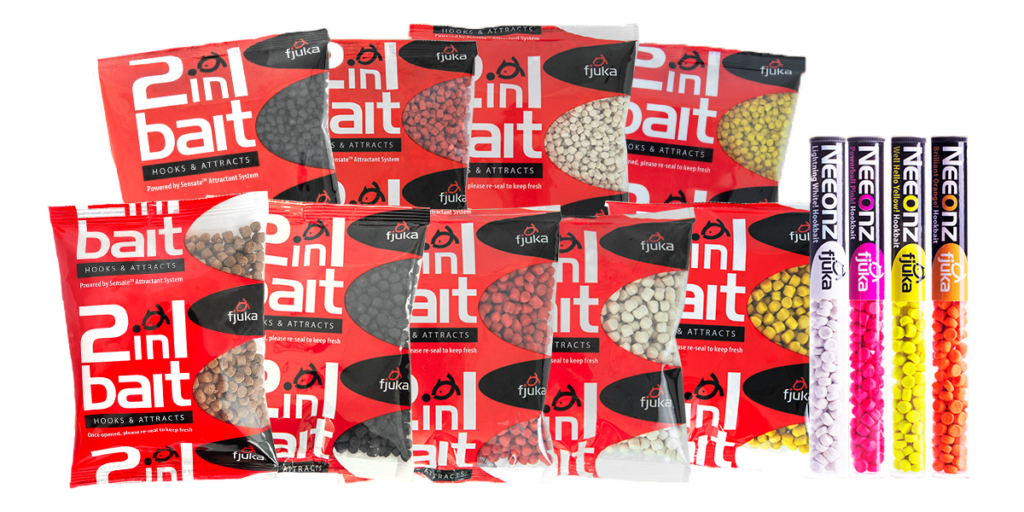 Fjuka 2in1 Bait is the perfect Instant-Action Hookbait. Powered by Sensate™ micro-attractants it catches on Lakes, Rivers and Canals. Incredibly flexible and simple to use, there's no soaking or other prep needed. Fjuka's Unique Flexible Formula means you can mold it to imitate maggots, bread or corn.
Bank tested by thousands of anglers and proven a match-winning bait, Fjuka 2in1 is irresistible to river fish, silvers and specimens including carp, bream, grayling, barbel, rudd, tench, trout, F1s and crucians.
Bait packs prices start at just £1.99 so Angling Trust members can use the link within their members dashboard to claim £2.99 off any purchase on the Fjuka online store and claim some fantastic free bait.
Discount can only be used once, one discount per household, no limit on the purchase being made but postage is payable.

CC Moore are one of the biggest names in bait. The brand has become synonymous with quality. With decades of experience and knowledge within animal nutrition and feed formulation, you can take it as read that every single bait developed within the walls of CC Moore has been created with skill, experience and optimum attention to detail.
With established products including Live System, Odyssey XXX and Northern Specials catching huge number of carp, you can be sure the products they produce are designed to deliver optimum attraction and performance time and time again.
Every bait at CC Moore is quality controlled. They have an extensive, knowledgeable testing team, from anglers to bait scientists who put every product through its paces in the lab and in fishing situations, long before general release, products will often take years to develop, tweak and eventually sell on to the shops and public, to ensure no stone has been left unturned. Now Angling Trust members get these amazing baits at an exclusive discounted price.  Simply login to 'My Dashboard' to obtain your code and visit www.ccmoore.com.
10% off at Farlows and Sportfish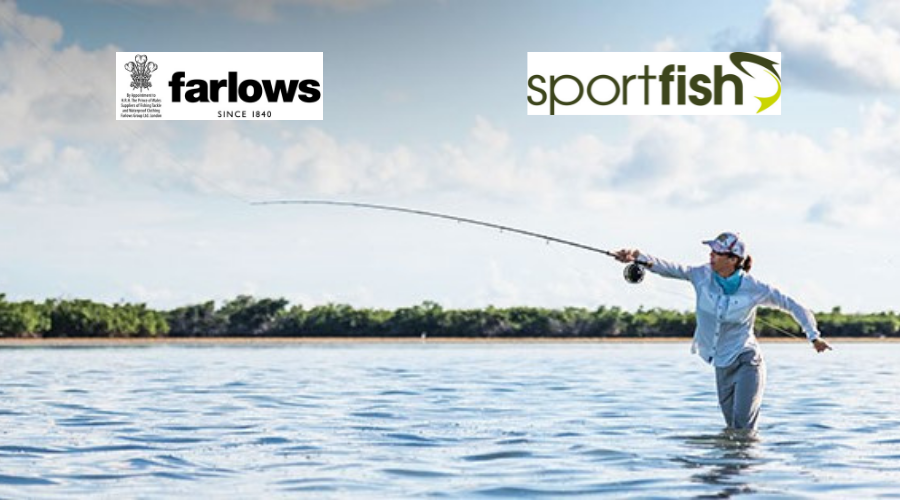 Here's a great offer from leading game and fly-fishing specialists Farlows and Sportfish. All Angling Trust members are entitled to a 10% discount online, in-store and via telephone mail order at both Farlows and Sportfish.
For online use at www.sportfish.co.uk or www.farlows.co.uk simply enter the special Angling Trust code in the discount coupon box at checkout and it will automatically be applied. To find the discount code, login to your 'My Dashboard'
For in-store use or telephone mail order (on 01544 327 111) simply show or quote a current membership card/number.
The discount may not be used in conjunction with any other promotion or discount and excludes vouchers, tuition products and sale items.
Extra 25% off Fishin Addict lures

As the team at Fishin Addict will tell you, there are no half measures in fishing. If you are into fishing, you are fully addicted. You live, love and breathe fishing. If it is twitching, jigging, spinning through the water tempting pike, perch, zander, trout or bass – feed the addiction with lures from Fishin Addict! Now Angling Trust members can get an extra 25% discount on their fishing lure orders. To take advantage of this great offer, login to 'My Dashboard' to access the discount code.
10% off the Harveys range of British-made lifejackets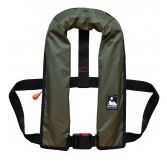 Don't miss out on our great membership offer! Angling Trust members now get 10% off the Harveys' range of lifejackets thanks to our friends at www.lifejackets.co.uk. Harveys lifejackets range from only £54.99 to £74.99 and are proudly British-made, as well as being lightweight and easy to wear for angling. Visit 'My Dashboard' to access your discount code.
20% off Quiller Publishing's Fishing & Country Books

The Angling Trust has teamed up with Quiller Publishing Ltd to offer a special 20% discount on selected books for members. As well as numerous books on coarse, sea and game fishing, Quiller offer an enormous array of titles on shooting, gun dog training, deer stalking, ferrets, falconry, equestrianism, cookery and humour. Visit the website to view publications and call Quiller Publishing on 01939 261616 to claim your discount. You will need your Angling Trust membership number – so don't forget to have it handy when you call.
20% off Merlin Unwin fishing & countryside books

From practical guides to entertaining armchair reads, Merlin Unwin publish a brilliant range of country, natural history, countryside classics, rural memoirs, country skills, farming, fishing, flytying, shooting, game cookery, foraging and self-sufficiency books. Now Angling Trust members can claim 20% off all orders! Just call Merlin Unwin Books on 01584 877456 and quote 'Angling Trust' and your membership number to receive your discount. The standard p&p of £3.50 per order applies. (Offer excludes special leather editions). Check out the Merlin Unwin website and catalogue HERE.
10% off all online sales at Predatortackle.co.uk and Justcarping.co.uk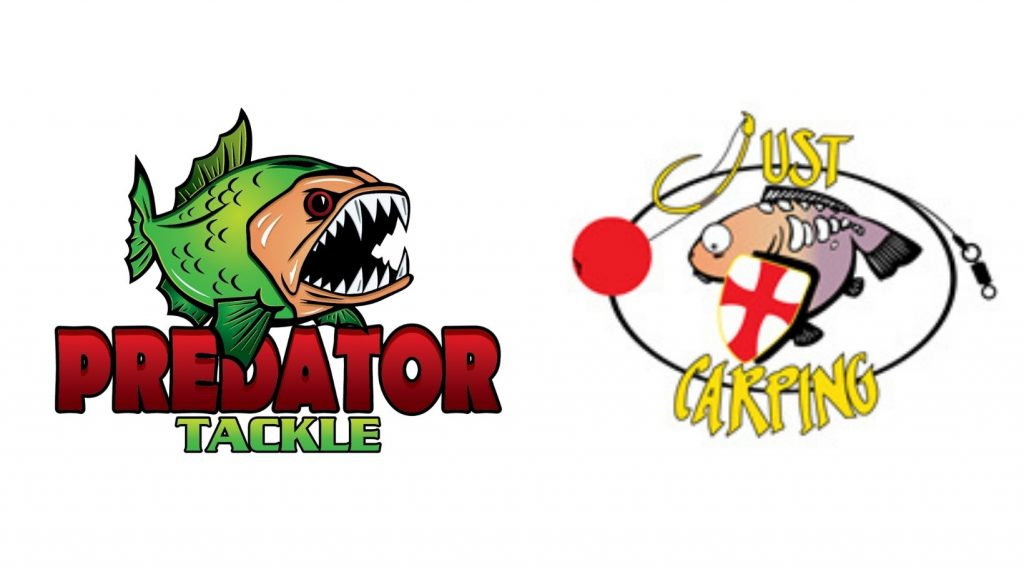 Our friends at Predator Tackle and Just Carping offer 10% off all online sales at Predatortackle.co.uk and Justcarping.co.uk. Excludes Shimano products and electronics items (fishfinders and electric outboards).  Visit your members dashboard to obtain your code.
15% off Pallatrax baits and products

Pallatrax, the innovative bait and tackle company, is offering Angling Trust individual members 15% off all telephone orders. Pallatrax products can be viewed online at www.pallatrax.co.uk. Pallatrax can also be followed on social media at facebook.com/pallatrax and on Twitter at @pallatraxuk. TO ORDER: Orders must be by telephone to 01409 240 042. Please have your current Angling Trust membership number to hand.