Discounts: Fishing Holidays
Angling Trust members can claim big savings on ferry crossings, angling trips, family holidays and short breaks in the UK and Europe. There's also a discount available on airport parking.
Discounts on DFDS ferry crossings from Dover to France, Newcastle to Amsterdam, Newhaven to Dieppe and a Mini Cruise from Newcastle to Amsterdam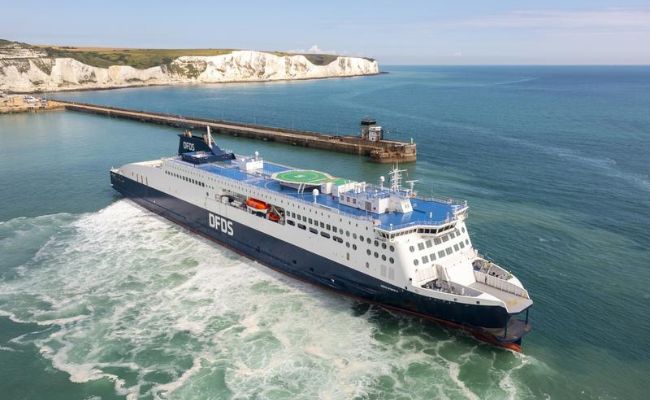 DFDS have been voted the World's leading ferry operator for 12 years in a row so you know you are in safe hands.  Whether you are looking to book travel for your fishing trip, holidays for the family or superb mini cruises, our DFDS partnership gives you access to Europe in comfort and style.
Generously partnering with us to provide travel for our England teams, the fabulous team at DFDS have also agreed to offer exclusive discounts to Angling Trust and Fish Legal individual members.
• 10% off Dover – France ferry crossings – car & up to 9 people
• 15% off Newcastle – Amsterdam ferry crossings – cabin & vehicle.
• 10% off return travel on Newhaven – Dieppe ferry crossings.
• Special mini cruise from Newcastle – Amsterdam with breakfast included outbound and 33% off the cabin price
Simply login to your Members Dashboard to access the partner offers.
Save up to 10% on White Acres angling holidays and short breaks

There's no better place to escape for a holiday or short break than wonderful White Acres Holiday Park in Cornwall. Set in glorious rolling countryside with 13 peaceful lakes, it's perfect for quiet picnics and enjoying a spot of fishing. This amazing park also boasts a heated indoor pool, an adventure play galleon, active kids' clubs and some tasty places to eat – and all just five miles from the lively resort of Newquay.
Angling Trust members can claim a 10% discount (5% across School Summer Holidays and May Half Term dates) on bookings at White Acres Holiday Park. Discount can be used in addition to any other offers, subject to a minimum price of £179 after discount applied. Offer available on 3, 4 and 7-night bookings. Offer code must be quoted at time of booking. Fishing permits must be added at time of booking. Angling Trust membership card must be shown at check in, failure to do so will result in removal of offer code and subsequent amount to be paid before checking into accommodation. Discount subject to park opening dates. Fishing festival dates are excluded, these are available on Parkdean Resorts website. To find the discount code, log in to 'My Dashboard'.
Big savings on angling holiday adventures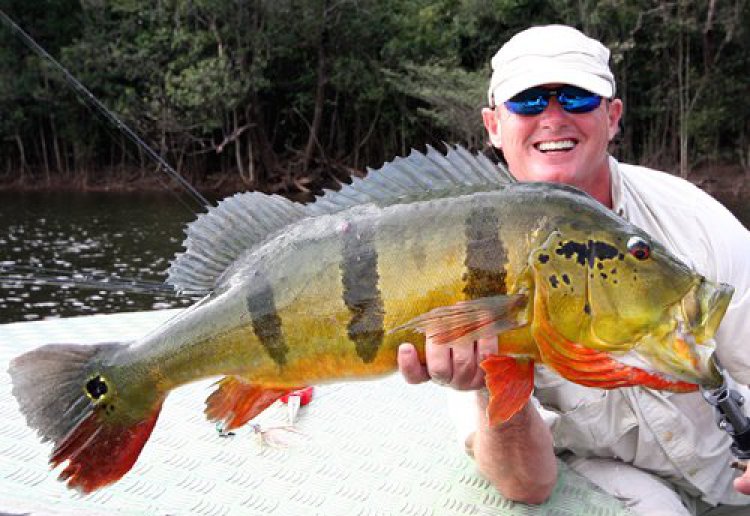 Looking for the angling adventure of a lifetime? Amazon Angler, Worldwide Fishing Adventures and Africa Angler are the specialists in adventure destination fishing holidays and offer some stunning, exclusive locations all over the world including Africa, Papua New Guinea, Asia, the United States, Canada and Central and South America. Angling Trust members will receive a 10% discount on all bookings. You can find out more on the Amazon-Angler.com, African-Angler.com and WorldwideFishingAdventures.com websites, then when you're ready to make your booking just log in to 'My Dashboard' and make a note of the special discount code.
Get 10% off carp fishing in France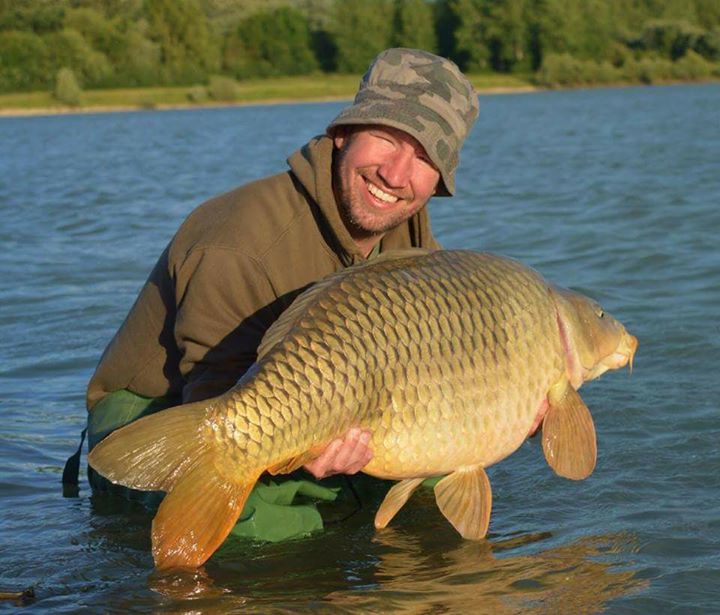 Here's a great offer for fishing clubs, syndicates or groups of anglers wishing to fish for monster carp in France. The Farm Lake is a 52-acre lake in the Aube region, just a four-hour drive from Calais. It's home to around 450 carp with the record standing at 52.8lb.
Owners Ross and Peter Denny are offering Angling Trust members a 10% discount on a week's booking for up to 16 anglers. With exclusive use of The Farm Lake, kitchen, freezer for bait, shower, toilet and electric for charging mobiles, the cost for up to 16 anglers is normally £2,600 – but with the 10% discount your group will pay £2,340. Individual anglers can also make use of the 10% discount, paying £225 instead of the usual price of £250.
You can find out more on The Farm Lake website, then when you're ready to make your booking just log in to 'My Dashboard' and make a note of the instructions to claim your discount.