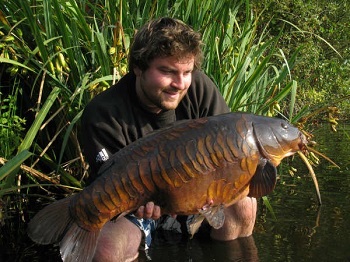 Jamie joined the Angling Trust and Fish Legal as CEO in January 2020. The son of a mad keen coarse all-rounder Jamie learned to fish on the Kennet, Thames and surrounding gravel pits as a child. His experience developed into specimen hunting with roach his favourite species. After a brief foray into match angling he turned his focus to carp fishing and has spent a decade targeting large carp across the South of England.
As a parent of two young children his time on the bank is now more limited and this has led Jamie to diversify in turning his hand to lure fishing in both salt and freshwater. He describes fly casting as his weakest suit but something he is looking forward to improving.
Jamie has based his career within the commercial sector with over 15 years experience of leading teams and developing brands in the media industry. He views angling as a gateway to the outdoors and is passionate about the benefits and wellbeing fishing can provide to individuals. Jamie is focused on ensuring more people fish more often and that the environments that anglers spend their time within are healthy and diverse.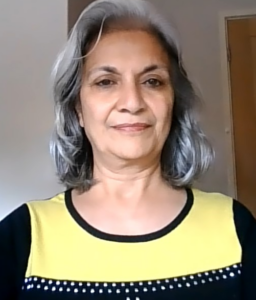 Alka Patel joined the Angling Trust in April as the Interim Head of Finance and has many years of experience working within the public and not-for-profit sector, having worked with social housing, higher education, local authorities, and central government agencies. Previously she has worked within the private sector and is a qualified Chartered Management Accountant. In her spare time, she enjoys hiking in the countryside, keeping fit, and travelling.
Head of Fisheries
Mark Owen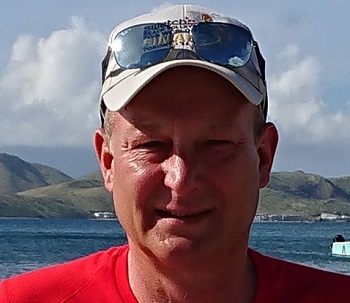 Having been taught fishing by his grandfather in the canals around Derby, Mark followed a career in international finance and commodity trading but always continued fishing across different disciplines. Having become fascinated by the aquatic environment over this period and eager to learn and understand more he read for a degree in Environmental Management at the University of Derby. Upon graduation he applied for the role of Environmental Campaigns manager at the Angling Trust shortly after its formation and has now become the Head of Fisheries.
Mark is responsible for a diverse range of teams in the department which include the Fisheries Enforcement Support Service, the Regions Engagement team, Fisheries Management Advisors, Environment team, Sea Angler Engagement and the Angling Improvement Fund team.
He also represents the Angling Trust on a wide range of government and non-government organisational bodies from the National Drought Group, GB Non-Native Species Secretariat's specialist working groups, Director of the European Anglers Alliance with a responsibility for freshwater policy to Blueprint for Water's working groups lobbying for better protection of our waterways. Mark also sits on the external steering group of a number of UK and European funded research projects focussed on improving fish populations.
Head of Participation
Clive Copeland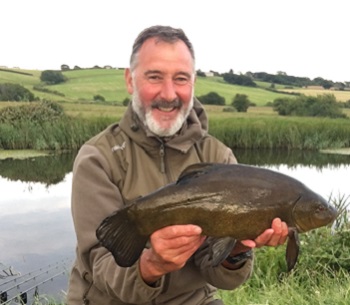 Clive has worked in sports development and participation for over 30 years both professionally and in a volunteer capacity.
Following 20 successful years as managing director of his own hospitality , leisure, and sports development business he joined British Cycling, the National Governing Body for Cycle sport in 2006, to manage coaching and recreational development programmes.
He joined the Angling Trust in 2012 to head up the participation team which also includes competitions, coaching development and safeguarding and is responsible for the delivery and performance management of specific elements of the Environment Agency and Sport England Contracts, to ensure more people are fishing more often.
An active sports man all his life with a passion for fishing, mountain biking and road cycling, he is qualified as a coach in all three sports. A lifelong coarse and game angler, Clive now spends almost every weekend chasing Tench, Carp and Pike on his local river systems in East Sussex.
Head of Campaigns
Stuart Singleton-White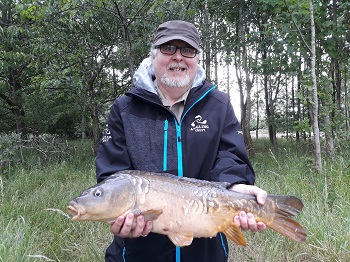 Stuart has been the Head of Campaigns at the Angling Trust since January 2019.  He covers all aspects of the Trust's campaigning, focusing on work across government, the Environment Agency and Natural England, and through the media.
Stuart holds a BSc (Hons) (1st Class) in Environmental Studies and has worked in the conservation and sustainability world since joining WWF in 1991.  Stuart brings experience from his work on climate change, forestry and agriculture as well as freshwater and marine.  And has worked with government and government institutions at the local, national, EU and UN levels.
Alongside his campaigning and advocacy Stuart has had a parallel career in politics.  He was a councillor at both the County and Borough level for 13 years and Chairman of Reading Buses for eight years.  Stuart started his working life in the Royal Navy, which other than being shot at, he attributes his passion for the marine environment from having sailed from as far south as the Falklands to as far north as the Arctic.
As a kid he spent time fishing and swimming in the River Thames, developing a love of our rivers and the natural world.
Head of Policy
Martin Salter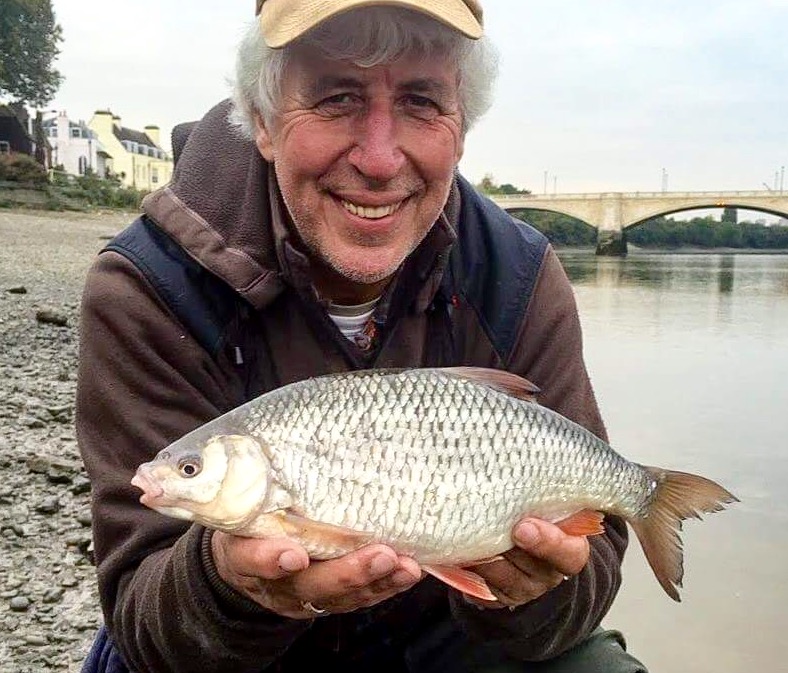 Having helped establish the Angling Trust back in 2009, when he was Parliamentary Spokesman for Angling in the House of Commons, Martin Salter joined us as our Head of Campaigns in 2011 when he retired from politics.
Martin oversees our political and environmental campaigning and plays a big role in sharpening up the AT message and media profile. He works part time for the Trust as he is involved in a number of other projects and is an occasional angling writer and broadcaster.
Martin enjoys all forms of fishing, and has fished all over the world catching species as diverse as marlin, bonefish, tarpon, peacock bass, dorado and tuna but he is particularly fond of trotting for specimen roach in English rivers.
Marketing, Communications & Membership Manager
John Cheyne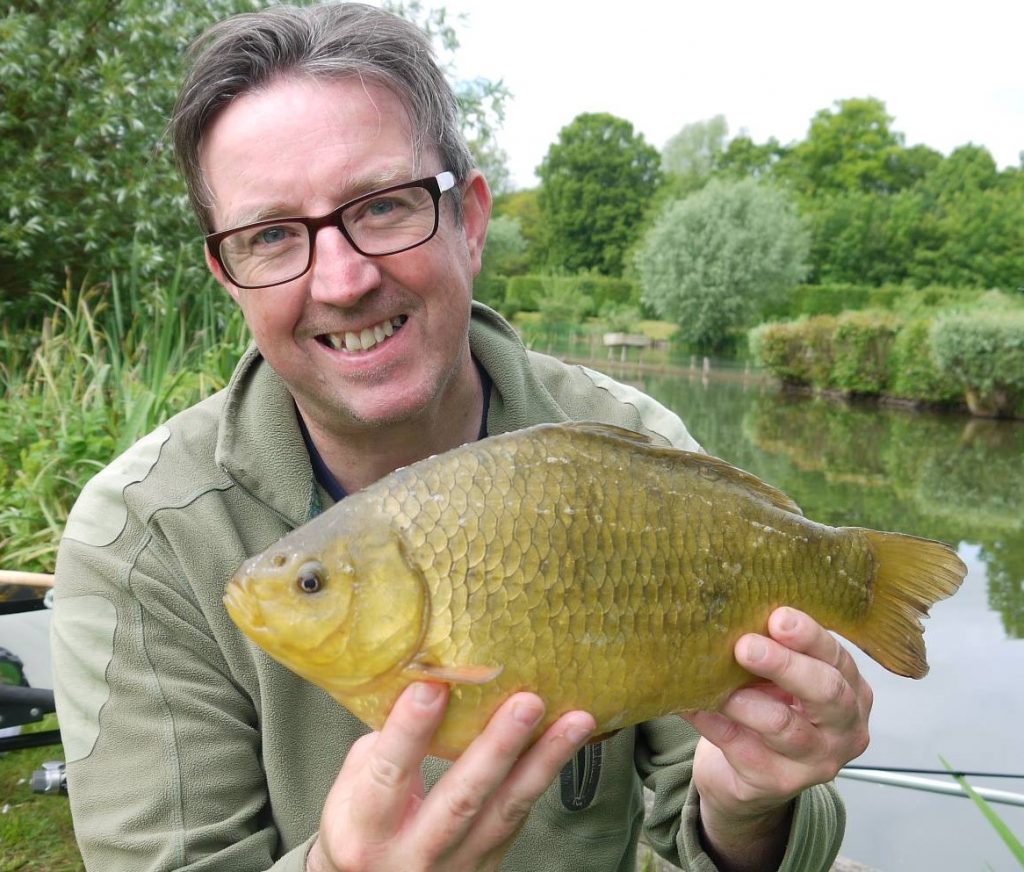 John's early fishing life centred mainly on fly fishing on the Water of Leith that runs through urban Edinburgh and the council run reservoirs around the city. Having moved to England as a student he soon found himself coarse fishing and switched his focus to chub and barbel on the rivers Severn and Teme. Then 20 years ago a trip to stay in an idyllic log cabin on the shore of a lake in Finland with his family, resulted in a new passion for lure fishing that lasts to this day. John is the former editor of the Lure Anglers Society's "Lure Angler" magazine and is President of the Lure Anglers Canal Club. He has served on a number of club committees and is very much involved with the day to day running of grass roots angling clubs. A true all-rounder, John is just as happy catching wrasse off the rocks, float fishing for crucians and tench, battling with barbel and chub on the Wye or hunting for big perch with lures.
John has based the majority of his career in Sales & Marketing and has worked in the publishing and manufacturing sectors as well as running his own business for over a decade. His passion for angling and the environment led to a career switch and he began working for the Trust running our Regional Fisheries forums right round the country back in 2013. He passionately believes that angling is a key way to connect people to the environment and that it leads naturally to a better understanding of our freshwater and saltwater ecosystems and a passion to protect our rivers, lakes and oceans.
Head of Competitions
Steve Fitzpatrick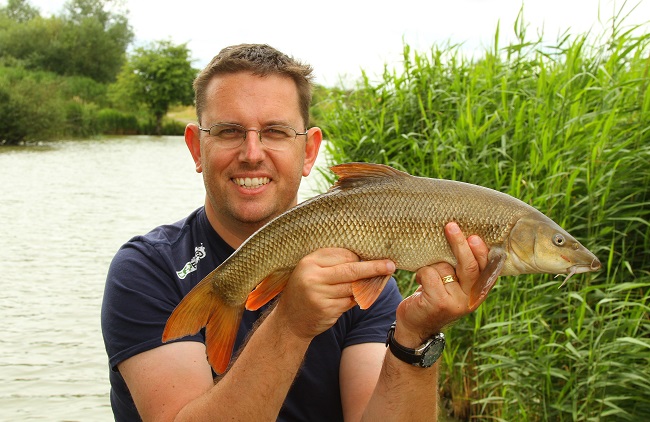 Steve joined the Angling Trust in Spring 2022 following 26 years working on the Angling Times and its sister publications, latterly as the group's longest-serving Editor-in-Chief.
His passion for match fishing started at in the late 1970s as a schoolboy and he competed in both junior and adult open matches and Winter Leagues on his favourite venue, the River Dee around Chester.
He completed a six-year stint in a tackle shop while studying for his degrees at Liverpool and then moved to Cambridgeshire in the mid-90s to take up the position of Match Editor on the Angling Times.
This role saw him work with many of the World's greatest anglers and team managers as he reported back from World and European events for over a decade.
Domestically, Steve was involved in running the Winter League for many years and launched and ran the popular Maver Pairs and Clubman Supercup events, building lifelong friendships with anglers from all backgrounds and abilities.
Steve loves fishing his local River Nene in the winter, dabbles in carp and shore fishing, and is a passionate photographer and videographer – he reckons he takes as much camera kit as tackle to the bank these days!
HEAD OF DELIVERY
Stuart Sharp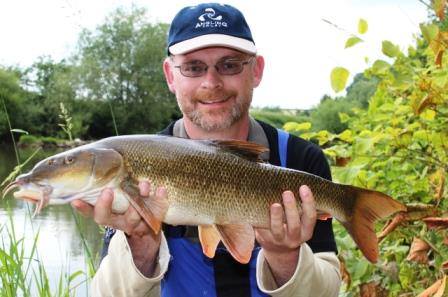 Stuart is our Head of Delivery leading on HR, Governance and a range of core business functions, and oversees performance across all areas of the business. Having joined the Angling Trust in 2011 and undertaken a number of roles, Stuart has extensive knowledge of what we do, why we do it and how the Trust has evolved over time. His previous career was within the UK's insolvency framework where he focussed primarily on the investigation and enforcement aspects of corporate failure and director conduct.
Stuart is an all-round coarse angler with a background in club level match fishing on natural venues. He has lived the angler's dream by previously owning and operating his own fishery and holiday business. That experience and insight into what fishery operators and clubs need to do to enhance and protect their venues, feeds directly into the work Stuart leads on with our insurers and the members' inclusive insurance offer.