Meet the Angling Trust Board
Jamie Cook, Chief Executive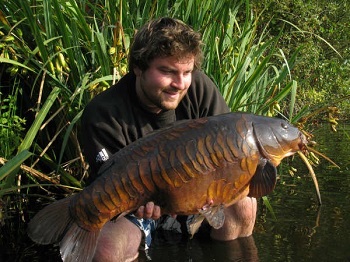 Sustainability Lead Director
Jamie joined the Angling Trust and Fish Legal as CEO in January 2020. The son of a mad keen coarse all-rounder Jamie learned to fish on the Kennet, Thames and surrounding gravel pits as a child. His experience developed into specimen hunting with roach his favourite species. After a brief foray into match angling, he turned his focus to carp fishing and has spent a decade targeting large carp across the South of England.
As a parent of two young children his time on the bank is now more limited and this has led Jamie to diversify in turning his hand to lure fishing in both salt and freshwater. He describes fly casting as his weakest suit but something he is looking forward to improving. 
Jamie has based his career within the commercial sector with over 15 years' experience of leading teams and developing brands in the media industry. He views angling as a gateway to the outdoors and is passionate about the benefits and wellbeing fishing can provide to individuals. Jamie is focused on ensuring more people fish more often and that the environments that anglers spend their time within are healthy and diverse.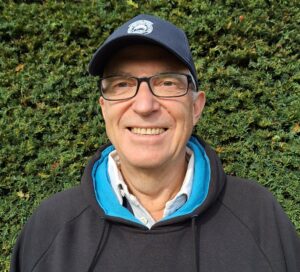 Eric Prescott is a lifelong angler. His earliest recollections are fishing aged about six with his uncles from a boat in Anglesey and later the meres of Cheshire. Sixty years on, the excitement and pleasure he gains from a day on the bank are just as strong.
Eric is a former President of Manchester Anglers' Association, enjoying trout and salmon fishing on their Ribblesdale fishery, and was a member of Prince Albert Angling Society where he fished for specimen chub and barbel on the Rivers Dane and Severn, and in his earlier years, a former member of Warrington Angling Association. He has also been a member of the Chub Study Group and was an early member of the ACA.
Eric is currently Chair, Secretary, Treasurer, Head Bailiff and Fisheries Officer of his local club in Sussex and is very familiar with the challenges involved in increasing engagement and participation. Eric took control of the club following a drop in membership and some management challenges following an outbreak of KHV at its premier water.
In the past seven years, Eric has built from scratch a three-lake fishery covering seven acres, balancing limited income and expenditure to achieve this. Club membership has increased to the maximum the waters can accommodate and now has an eight-year waiting list to join.
Eric manages to fish a couple of times a week and enjoys the social and fun side of local club competitions, particularly if he can occasionally beat his friends. He also fishes from the coast around Shoreham and Brighton, and the commercial fly fisheries near his home.
Eric has recently retired from an extensive career in construction and manufacturing that started with a trade apprenticeship and finished as a CEO of a major PLC.
He is a former member of the CBI's President Committee and has held numerous non-executive directorships, including with the British Waterways Board where he supported the executive in the transfer of British Waterways to the Canal and Rivers Trust. In these former roles, Eric has worked alongside Government and other relevant agencies. He is also a Parish Councillor and an elected District Councillor.
Eric is committed to supporting the Executive and the Board of the Angling Trust and their aims. He is keen to build on all the great work that has been achieved to date and is passionate in wanting to build a sustainable future for all aspects of angling and the environments we support.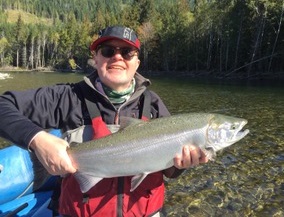 Anti-doping Lead Director
Stephen learned to fish as a boy on the rivers of Yorkshire where his interest soon drew him to the delights of fly fishing mainly for trout. He became something of a specialist on still waters. He now concentrates on fishing for wild trout and grayling on the River Wylye as a member of the Wilton Fly Fishing Club. 
As well as the UK he has fished for trout  over the world from the lochs of Ireland to the rivers of South Africa and  the United States. He has also fished for salmon in Scotland and Canada and big game fish in the waters off Kenya, Antigua and Barbados. 
A solicitor by profession, he has been qualified for 35 years and since training  in Yorkshire has practised in the West End of London where he specialises in advising companies and individuals on employment law, commercial litigation and dispute resolution as well as advising directors, shareholders and companies on a wide range of commercial matters.
He was proud to be the secretary of the Lawyers Fishing Club for three decades.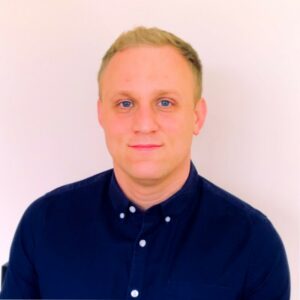 Welfare and Safety Lead Director
I have fished all my life, following in the footsteps of my dad and his family. Although I have predominantly match fished on canals, rivers, and lakes across the Midlands, I equally enjoy targeting specimen barbel, perch or carp, as well as enjoying our shore and boat fishing opportunities offered by our beautiful coasts.
I like to think I understand the needs and challenges of most anglers. I have supported my local angling association for several years in the position of Chairman, and now as a Trustee. We work tirelessly to support a range of angling opportunities for juniors, pleasure anglers, match fishing, and specimen angling alike. I have also been an Angling Trust VBS for a number of years. I value the importance of partnership working between angling and environmental organisations to best protect our natural environments.
I currently work at Cerebral Palsy Sport, as the CEO. The benefits of sport on the body and mind are well documented, and fishing is in my opinion the best example of this. Before being appointed as the CEO at CP Sport, I worked across the sport sector, supporting a number of National Governing Bodies including the Angling Trust.
Before working in the sporting sector, I was a safeguarding specialist. I qualified as a Child Protection Social Worker in 2010 and worked for the Ministry of Justice, until I moved into the sporting sector in 2018. I have been a safeguarding specialist in statutory, education, and sporting settings.
I have been lucky enough to fish for nearly 40 years. I am passionate about growing our sport, offering a safe and enjoyable environment for newcomers of all ages and abilities. As a Director, I hope to share my passion, expertise, support, and encouragement on a national level.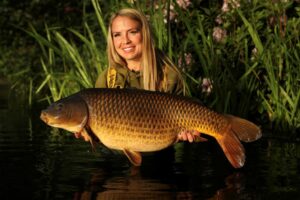 I am a passionate outdoor enthusiast enjoying carp fishing, ultra running and most outdoors sports. Born in 1984, daughter of Kevin Clifford, once hailed "The Carp King of the North" you could say angling is in my blood. My career has always been in the angling industry. I worked at the family publishing company, known for Carp-Talk, Pike & Predators and Coarse Angling Today, plus numerous books.
I progressed through all areas of the family business, running the company with my brother when my dad retired. We closed the business in February 2020 due to increased costs and a decline in advertising. I've continued to be involved in the angling industry, firstly on a freelance basis for Go Catch and KUMU Clothing, and then on a full-time basis until recently with ELLA Digital, where I was part of a team working with two angling clients on their digital transformation. I am now back freelancing in the angling industry working with KUMU Clothing and swimbooker.
I became an avid angler in my late twenties and very passionate about growing the number of female anglers. We utilised our position in the media to showcase more diversity in the sport, highlighting through our magazines, online and social channels.
Alongside Rob Hughes and Miranda Brown, we started the Ladies Carp Team England, encouraged other nations to form national teams and created a world stage for Women's Carp Fishing Competitions. I also created the Ladies Carp Academy, running low-cost female only events, teaching angling in a safe and secure environment. One event with 12 people in 2017 grew to seven events in 2021 with hundreds of ladies attending.
Although I am no longer the Ladies Carp Team England manager, I will always be committed to raising the profile of angling, growing our sport, highlighting the benefits of being outside in nature, the diversity of angling and its inclusivity.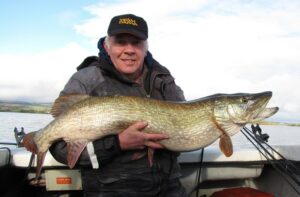 My first three-year term as a member of the board has been a learning process. My main interest is in keeping the fishing opportunities we have and hopefully increasing them. This, during a period when water quality is becoming one of the most important issues facing us. Though I am mainly a coarse angler I am interested in sea and game fishing and so appreciate the problems facing these parts of angling. The same applies to competition fishing. I'm not good enough to enter any competitions but I can see what people get out of it.
What I do offer the board is input from a specialist angler. Predator fishing in particular continues to increase in popularity in spite of numerous problems facing this branch of the sport.
I also bring 30 years' experience of working in the retail trade, which is important bearing in mind the Trust's involvement with the angling trade. The support we get from the trade is vital to the work we do. I have also been active in angling politics since the early 1970s and will continue to be active.
Finally, we need to engage with more anglers to convince them to become members. With increased numbers comes increased strength, and a strong Angling Trust is more important than ever.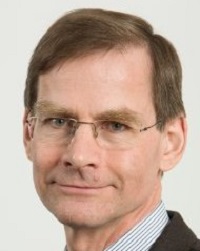 George spent 20 years as a journalist with the Financial Times, working in London, Paris and Washington DC. After five years heading the FT's Lex column (moonlighting at the same time as angling columnist in its weekend magazine) he worked for 12 years in the strategy team of a large bank, managing relationships with government and regulators. He is now trustee of a £40 billion pension fund, where he chairs the investment committee, and chairman of another £1 billion investment fund.
He began catching brown trout on Hebridean lochs and eels in the rather muddier waters of Dumfriesshire. There he experienced the devastating effects on fish stocks of poorly designed flood protection works when the then Ministry of Agriculture dredged and canalised the River Lochar. Most of his fishing today is for trout and grayling in southern England, but he has tried his hand further afield and claims to have caught one of the last trout on a fly from Iran's Lar river before it was dammed to create a reservoir. He is a member of the Grayling Society and a keen cyclist.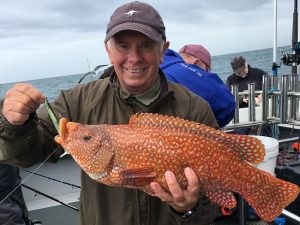 As a grassroots angler with experience across most of the pleasure angling sectors, Peter offers a truly independent and representative voice on the Angling Trust board.  
Since a very early age, Peter's love of fishing was supported by his father and uncle who were countrymen and taught him not only the skills to catch fish but the love of nature and protection of the environment. 
Today he still maintains these values in all the elements of angling be it freshwater, match, game or sea fishing, although firmly believes there is a balance needed between the access and right to fish and the need to manage sustainable angling for the future. 
Peter is now recently retired but his work in the Construction Industry took him across Britain and overseas, including South Africa and India, where he always snapped up every opportunity to take time out to fish, resulting in an experience in all types of angling. 
His concerns for the future of all angling includes the decline in river angling access due to the high rents demanded by landowners, the uncontrolled introduction of invasive species into our wild waters, the impact of intensive salmon fish farming in Scotland, the lack of apparent support in Government for sea angling in the new fisheries bill and the need to educate all anglers that we are the custodians for the protection of our environment.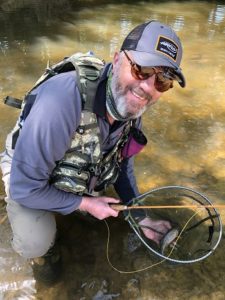 Jonathan has been a fisherman ever since he was old enough to look in a puddle! He loves game, coarse and sea angling and participates in all three today.
A countryman, keen conservationist and environmentalist, he is particularly interested in the protection of our waters and wild fish stocks. Jonathan believes that as anglers we love fish, rivers, lakes and seas with a passion that comes from a true intimacy with them. We have the potential to be their ablest custodians and a duty to try.
Jonathan has enjoyed a long and successful business career founding and leading businesses in the Digital Media industry.
Today he is Chairman and non executive director to four businesses including an Agri-tech start up that breeds and deploys Black Soldier Fly Larva (maggots!) to ingest food waste and convert it into high quality insect protein for animal feed, specifically targeting the replacement of the fishmeal (ground wild fish) currently used in the production of feed pellets for fish farming and other areas of animal husbandry.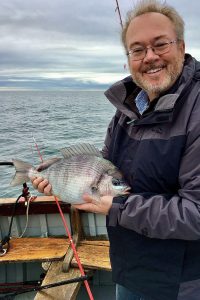 Senior Independent Director/Chair of Audit, Risk and Assurance Committee
Mark joined us in November 2018. A chartered accountant, he qualified and worked with KPMG for 29 years, the last 18 as a partner, and then spent time in industry as the CFO of a FTSE 250 business before retiring earlier in the year. Mark is Chair of the Audit and Risk Assurance Committee.
Mark has advised businesses, both large and small, on managing the risks associated with growth and will help the Trust continue to develop its governance and control framework as it expands. He has also advised charities and trusts throughout his career, including nine years as a trustee of Springboard, who help disadvantaged and underprivileged young people into work. Mark is therefore particularly interested in how we can increase angling participation amongst the young. 
A keen angler since he was a boy, fishing with friends in the gravel pits around Cambridge, more recently Mark has taken up fly fishing including for Clanwilliam Yellowfish in South Africa and bass in the USA. Following his recent retirement both Mark and his wife are looking forward to him spending more time on the bank.