Meet the Angling Trust Board
Jamie Cook
Chief Executive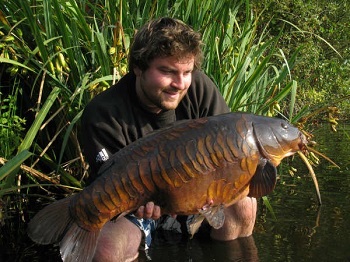 Sustainability Lead Director
Jamie joined the Angling Trust and Fish Legal as CEO in January 2020. The son of a mad keen coarse all-rounder Jamie learned to fish on the Kennet, Thames and surrounding gravel pits as a child. His experience developed into specimen hunting with roach his favourite species. After a brief foray into match angling, he turned his focus to carp fishing and has spent a decade targeting large carp across the South of England.
As a parent of two young children his time on the bank is now more limited and this has led Jamie to diversify in turning his hand to lure fishing in both salt and freshwater. He describes fly casting as his weakest suit but something he is looking forward to improving. 
Jamie has based his career within the commercial sector with over 15 years' experience of leading teams and developing brands in the media industry. He views angling as a gateway to the outdoors and is passionate about the benefits and wellbeing fishing can provide to individuals. Jamie is focused on ensuring more people fish more often and that the environments that anglers spend their time within are healthy and diverse. 
Stephen Beverley
Interim Chair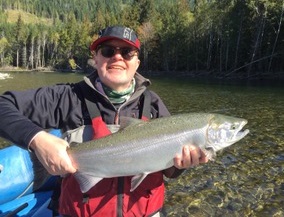 Interim Chair and Anti-doping Lead Director
Stephen learned to fish as a boy on the rivers of Yorkshire where his interest soon drew him to the delights of fly fishing mainly for trout. He became something of a specialist on still waters. He now concentrates on fishing for wild trout and grayling on the River Wylye as a member of the Wilton Fly Fishing Club. 
As well as the UK he has fished for trout  over the world from the lochs of Ireland to the rivers of South Africa and  the United States. He has also fished for salmon in Scotland and Canada and big game fish in the waters off Kenya, Antigua and Barbados. 
A solicitor by profession, he has been qualified for 35 years and since training  in Yorkshire has practised in the West End of London where he specialises in advising companies and individuals on employment law, commercial litigation and dispute resolution as well as advising directors, shareholders and companies on a wide range of commercial matters.
He was proud to be the secretary of the Lawyers Fishing Club for three decades.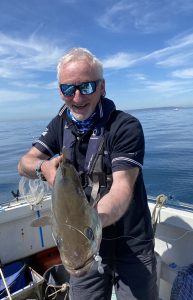 An angler since age 11, and an Angling Trust member since its inception, Tim has been closely involved with in a number of the organisation's sea angling campaigns.
He launched Angling Trust's Sussex Marine Region, is Chair of the Marine Conservation and Access group and a member of the Angling Participation Committee.
Tim is based in Sussex where he is a member of three angling clubs and has fished all over the world.
Tim has spent with 35 years working in publishing, events and media companies. He currently runs his own publishing and communications consultancy.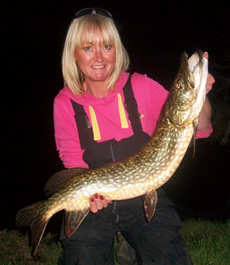 Welfare and Safety Lead Director
Currently the Chief Executive Officer of the charity Get Hooked on Fishing, Sarah was previously the Headteacher at three schools in Yorkshire. She is a relative newcomer to the world of fishing and her son must take responsibility for introducing her and causing her to 'get hooked'! This family experience really highlighted the potential health, well-being and educational benefits that angling can bring to people. Sarah uses many methods to fish for coarse fish on rivers, canals, lakes and ponds and is always keen to learn more! 
 
Increasing angling participation in general and creating more opportunities for children, young people and families are Sarah's main interest. She sees access to timely and appropriate advice and guidance as being key to helping people on their angling journeys. 
 
Safeguarding young people and child protection in angling are particular priorities and, as Chair of the Angling Development Advisory Committee, Sarah will be working closely with the Angling Trust's Head of Participation and Coach Development Manager, Sport England and the Environment Agency to ensure this.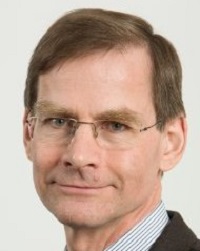 George spent 20 years as a journalist with the Financial Times, working in London, Paris and Washington DC. After five years heading the FT's Lex column (moonlighting at the same time as angling columnist in its weekend magazine) he worked for 12 years in the strategy team of a large bank, managing relationships with government and regulators. He is now trustee of a £40 billion pension fund, where he chairs the investment committee, and chairman of another £1 billion investment fund.
He began catching brown trout on Hebridean lochs and eels in the rather muddier waters of Dumfriesshire. There he experienced the devastating effects on fish stocks of poorly designed flood protection works when the then Ministry of Agriculture dredged and canalised the River Lochar. Most of his fishing today is for trout and grayling in southern England, but he has tried his hand further afield and claims to have caught one of the last trout on a fly from Iran's Lar river before it was dammed to create a reservoir. He is a member of the Grayling Society and a keen cyclist.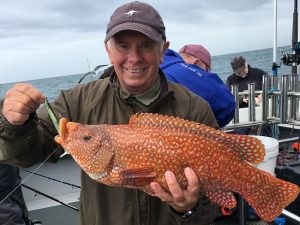 As a grassroots angler with experience across most of the pleasure angling sectors, Peter offers a truly independent and representative voice on the Angling Trust board.  
Since a very early age, Peter's love of fishing was supported by his father and uncle who were countrymen and taught him not only the skills to catch fish but the love of nature and protection of the environment. 
Today he still maintains these values in all the elements of angling be it freshwater, match, game or sea fishing, although firmly believes there is a balance needed between the access and right to fish and the need to manage sustainable angling for the future. 
Peter is now recently retired but his work in the Construction Industry took him across Britain and overseas, including South Africa and India, where he always snapped up every opportunity to take time out to fish, resulting in an experience in all types of angling. 
His concerns for the future of all angling includes the decline in river angling access due to the high rents demanded by landowners, the uncontrolled introduction of invasive species into our wild waters, the impact of intensive salmon fish farming in Scotland, the lack of apparent support in Government for sea angling in the new fisheries bill and the need to educate all anglers that we are the custodians for the protection of our environment.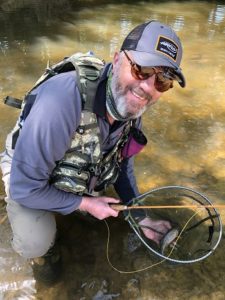 Jonathan has been a fisherman ever since he was old enough to look in a puddle! He loves game, coarse and sea angling and participates in all three today.
A countryman, keen conservationist and environmentalist, he is particularly interested in the protection of our waters and wild fish stocks. Jonathan believes that as anglers we love fish, rivers, lakes and seas with a passion that comes from a true intimacy with them. We have the potential to be their ablest custodians and a duty to try.
Jonathan has enjoyed a long and successful business career founding and leading businesses in the Digital Media industry.
Today he is Chairman and non executive director to four businesses including an Agri-tech start up that breeds and deploys Black Soldier Fly Larva (maggots!) to ingest food waste and convert it into high quality insect protein for animal feed, specifically targeting the replacement of the fishmeal (ground wild fish) currently used in the production of feed pellets for fish farming and other areas of animal husbandry.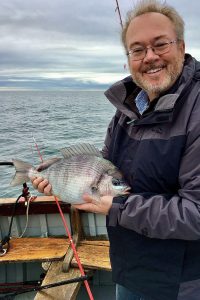 Senior Independent Director/Chair of Audit, Risk and Assurance Committee
One of our newest board members, Mark joined us in November 2018. A chartered accountant, he qualified and worked with KPMG for 29 years, the last 18 as a partner, and then spent time in industry as the CFO of a FTSE 250 business before retiring earlier in the year. Mark is Chair of the Audit and Risk Assurance Committee.
Mark has advised businesses, both large and small, on managing the risks associated with growth and will help the Trust continue to develop its governance and control framework as it expands. He has also advised charities and trusts throughout his career, including nine years as a trustee of Springboard, who help disadvantaged and underprivileged young people into work. Mark is therefore particularly interested in how we can increase angling participation amongst the young. 
A keen angler since he was a boy, fishing with friends in the gravel pits around Cambridge, more recently Mark has taken up fly fishing including for Clanwilliam Yellowfish in South Africa and bass in the USA. Following his recent retirement both Mark and his wife are looking forward to him spending more time on the bank.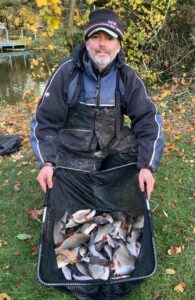 Pete joined the Angling Trust Board in October 2019 and has been an angler for over 40 years, having learned to fish on the park lakes and surrounding reservoirs of Sheffield. In his teenage years he continued his angling apprenticeship on the River Trent before moving on to enjoy the sport offered by the newly emerged commercial fisheries. Most recently he has returned to his first love of fishing natural venues and is happiest fishing for silvers on the Fenland drains and Midlands rivers.
Pete is a keen match angler and regularly fishes both club and open matches in the Eastern region and is a member of the Sensas Mark One match group. Whilst he enjoys nothing better than catching a net full of roach, like so many fisherman he just enjoys catching fish and would describe himself as an enthusiastic but incompetent trout angler who also enjoys lure fishing for pike.
In a professional capacity Pete worked in the financial services industry for over 20 years and spent much of that time in the role of Chief Operating Officer for a global bank where he gained experience across a broad range of disciplines including marketing, strategy, project delivery, operations, risk and HR management. Having taken early retirement he took on the role as an Angling Trust Volunteer Director in order to give something back to the sport that he is so passionate about. In particular, he is interested in helping to support and promote competition angling, build bridges across the wider angling community and to promote the restorative benefits of fishing.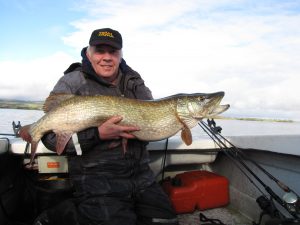 Neville is 67 years young with no intention of retiring. He was born in King's Lynn Norfolk and now lives near Gainsborough in Lincolnshire. He is married to Dr Kathy Fickling and has two grown up children. He started fishing in 1961 and was lucky in 1970 to break the zander record. He was lucky again in 1985 to land the then record pike of 41-06. Along the way he discovered that his fishing was continually under threat, so he joined the ACA. Another way to protect his own fishing was by getting involved. He became active at club level in the 1980s, proposed the banning of the gaff for pike fishing at the NFA conference in the 1980s. Writing in various angling publications Neville joined others in the campaign to get anglers to return pike and zander alive.
Neville regularly attended meetings of the Great Ouse Fisheries Consultative Association. When the British Record Fish Committee rejected Chris Yates record carp he and fellow NASA members set up an alternate record fish committee which, eventually on the formation of the Angling Trust, became part of the new official committee. With many others he helped convince stillwater trout fisheries that pike could exist in these waters and provide important income.
For a period in the first decade of the 21st century Neville was less politically active as he built up his own business.  In the next decade he was called in as the new Chairman of the PAC to negotiate a solution to a serious crisis which could have seen PAC collapse. Neville managed this whilst retaining almost all the old committee.
Neville still fishes regularly, but he believes that getting involved is the way forward.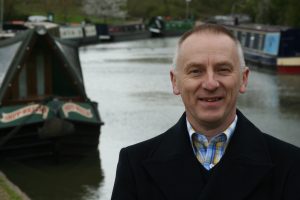 John has been involved with fisheries and angling in a professional and voluntary capacity for over 35 years. His day job is with CRT, the largest single owner of freshwater fishing rights in England & Wales. John has a direct working relationship with over 250 angling clubs with memberships from ten to 10,000 and deals with hundreds of others who book events at the commercial fisheries portfolio he manages.
John has significant experience in angling participation starting at aged 14 with Grindley Brook AC and later in partnership with Wyche Anglers. He now directs the Let's Fish participation campaign, part of the National Angling Strategy. In 2019, this involved over 300 events, 8,400 participants and 100 plus active coaches on the bank over the campaign period. We've learnt much and still have further to go before work reaches the scale and consistent quality of delivery allied to ongoing participation pathways. John believes we can collectively make the significant difference needed to secure the sports future.
John has had a deep interest in match fishing, making his competition debut aged 7. He has run club and open matches at grass roots level and has a great interest in the sports history and heritage, including our historical national angling championships. At international elite level, he managed the USA national coarse fishing team in the 1998 World Championship. John met and studied many of the nations' truly great competitive anglers and understands what makes them tick.
John has been an active angling volunteer starting at club secretary level followed by Thames Fisheries Consultative Council and NAFAC National Council representative until the 2009 merger to form Angling Trust. He is now a member of the England Fisheries Group. 35 years of working with clubs has given him a deep appreciation of the volunteer effort that makes successful clubs tick.