Fundraising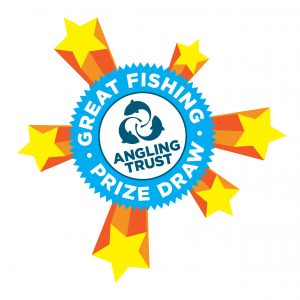 The Great Fishing Prize Draw 2021
The draw is now closed for this year and our lucky winners are:
Alan Blair Prize – Nathan Riley
Ali Hamidi Prize – Christian Hatton
Bob Nudd Prize – Michael Biggar
Dave Barham Prize – Iain Rose
Hywel Morgan Prize – Mike Tattershall
James Stokoe Prize – Stewart Watson
Paul Whitehouse Prize – Nick Roberts
Steve Ringer Prize – Michael Tomlinson
Thank you to everyone who took part, we really appreciate your support.
Online Auction 2021
Our online auction closed on Sunday 28th March after generating an incredible £26,696!
This fantastic total will be used to continue our work fighting for fish and fishing.
Thank you to everyone who bid and supported us – we hope you enjoy your lots.
We would also like to thank all of our wonderful donors – your support is greatly appreciated.
As an organisation we are supported by individual, club and fishery members. We are also funded in certain aspects of our work by the Environment Agency and through grants and donations from charitable bodies.   
To set and achieve our goals we also need to raise additional revenue via a variety of fundraising methods.  These include the Christmas raffle, our annual online auction and our Great Fishing Prize Draw.   
We will update this page throughout the year as fundraising events become live and you can also keep up to date by following our pages on social media.