Fundraising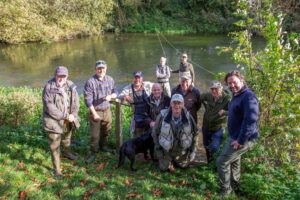 Broadlands Grayling Gathering 2023
Our latest fundraising auction 'Broadlands Grayling Gathering' has now closed.  Keep checking emails and social media posts for details of our next event coming soon…

Online Auction 2023
Our annual online auction is now live with over 150 fantastic lots including an exclusive booking of premier carp fishery "Junction 12″, a Daiwa Air Z PRO Pole More Power Package and two charter boat places on Deep Blue, skippered by Simon Logan.  Find out more and get involved at www.jumblebee.co.uk/2023onlineauction
Great Fishing Prize Draw 2023
The draw has now taken place and we are delighted to announce that our winners are:
Passion for Angling Prize – Andrew Parker
David Seaman Prize – Daniel Brooks
Jeremy Wade Prize – Richard Vainer
Will Raison Prize – Dwayne Seed
Dave Lewis Prize – David Matthews
Hywel Morgan Prize – Joan Russell
Congratulations – we are sure you will have a fantastic time!
The Great Fishing Prize Draw 2023 is now closed – winners to be announced on Thursday 23rd February.

Love the sublime 'Passion for Angling' series and wish you could fish with its stars?
Fancy comparing fishing and footie with David Seaman?
Ever wanted to quiz Jeremy Wade on his scariest TV moment?
Pick Will Raison's brains for match tips?
Maybe you'd like to try your hand at shark fishing with sea angling legend Dave Lewis?
Would you appreciate some casting tips from Welsh master Hywel Morgan?
Well thanks to our Great Fishing Prize Draw you can!
Seven legends of our sport have generously donated their time to support the Angling Trust's Great Fishing Prize Draw 2023.
For just £5 a ticket you could win a day with Hugh Miles and Chris Yates, David Seaman, Jeremy Wade, Will Raison, Dave Lewis or Hywel Morgan.
Whatever your preferred style of fishing; match, coarse, game or sea there's a prize for you!
Simply visit the Great Fishing Prize Draw page and decide which ones you would like to enter!  All proceeds from the draw will be used to continue our fight for fish and fishing.
Broadlands Grayling Gathering 2022

Bid to be 1 of 10 people fishing at Broadlands on Thursday 27th October 2022.
Broadlands is world renowned as one of the most famous names in fishing. We are delighted to announce that due to a generous donation from Chalkstream Fishing Ltd, we are able to offer tickets for 10 lucky winners to chase 'The Lady of the Stream' on Thursday 27th October 2022.
The fishing on this private estate on the River Test is one of the longest continuous stretches of prime chalk stream fishing still in a single ownership. Taking in the main River Test, the carriers and the River Blackwater, this represents nearly 10 miles of river bank, and is justifiably renowned for the quality of its fishing.
The Broadlands Coarse Syndicate is a small personal affair with a very limited number of rods available per season. Visitors to Broadlands can expect Grayling in excess of 3lbs, Roach over the magic 2lbs and Chub in excess of 5lbs throughout the winter season.
The event is open to both game anglers and coarse anglers and it is entirely up to you whether you fly fish or trot a float.
Our 10 winners will be joined on the day by Charles Jardine, expert fly fisherman, illustrator and Angling Trust Ambassador, alongside our Head of Campaigns Martin Salter and CEO Jamie Cook. Refreshments will be provided throughout the day with a group barbeque in the afternoon so everyone can meet up and swap stories.
Kindly donated by Neil Freeman and the team at Chalkstream Fishing Ltd, this will be a memorable day for our 10 highest bidders.
If you would like a chance to be involved, simply place a bid. All bidding is sealed and the 10 highest bidders will win a ticket for the event. You can bid more than once but your highest bid will be the one taken as the auction finishes.  Visit https://www.jumblebee.co.uk/graylinggathering to find out more.
Carp Extravaganza 2022

Ticket sales have now closed and our four lucky winners who will spend 48 hrs with Oz Holness, Tom Stokes, Nick Helleur and Jerry Hammond at Junction 12 lake have been selected.
Thank you to everyone who took part and to Reading & District Angling Association, Fink Food Fishing and of course our four fabulous pro anglers for their support and assistance.
A new fundraising auction will launch in August – watch this space for more details…

Online Auction 2022 – closed
Thank you to everyone who took part in our online auction for 2022 – we raised an incredible £39,885! We hope you enjoy the many experiences, day tickets, memberships and tackle selection opportunities that were on offer.  This money is of significant impact for our work and helps us to continue to fight in every way we can for fish and fishing.
A huge thanks also to all of our donors, our member Clubs and Fisheries and Trade Supporters who got behind us again – we couldn't run the auction without you.  Look out for information about our next fundraising activity – 'Carp Extravaganza' very soon…
Online Auction 2022
Our online auction is back and it's bigger than ever!
Interested in a Daiwa Airity Air Z PRO 16m Pole or is a Bumper Avanta Carp Bundle more to your taste?  How about £1,000 to spend with Abu Garcia, Penn or JRC?  If the sea is your thing why not a rare chance to spend a day fishing for Atlantic Bluefin tuna?
Perhaps you would like to spend time getting hints and tips from match legend and the nicest man in angling Bob Nudd or organise the ultimate get together for you and your mates with an exclusive mid week hire of Junction 12 Carp Fishery?  With over 160 lots to browse through with more being added throughout March – there is definitely something for you.
Visit https://www.jumblebee.co.uk/2022onlineauction to find out more and to place your bids before the auction closes at 8pm on Sunday 27th March.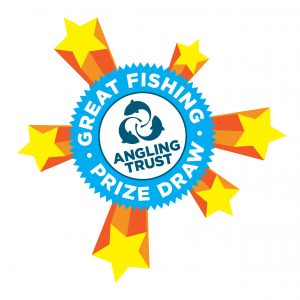 The Great Fishing Prize Draw 2021
The draw is now closed for this year and our lucky winners are:
Alan Blair Prize – Nathan Riley
Ali Hamidi Prize – Christian Hatton
Bob Nudd Prize – Michael Biggar
Dave Barham Prize – Iain Rose
Hywel Morgan Prize – Mike Tattershall
James Stokoe Prize – Stewart Watson
Paul Whitehouse Prize – Nick Roberts
Steve Ringer Prize – Michael Tomlinson
Thank you to everyone who took part, we really appreciate your support.
Online Auction 2021
Our online auction closed on Sunday 28th March after generating an incredible £26,696!
This fantastic total will be used to continue our work fighting for fish and fishing.
Thank you to everyone who bid and supported us – we hope you enjoy your lots.
We would also like to thank all of our wonderful donors – your support is greatly appreciated.
As an organisation we are supported by individual, club and fishery members. We are also funded in certain aspects of our work by the Environment Agency and through grants and donations from charitable bodies.   
To set and achieve our goals we also need to raise additional revenue via a variety of fundraising methods.  These include the Christmas raffle, our annual online auction and our Great Fishing Prize Draw.   
We will update this page throughout the year as fundraising events become live and you can also keep up to date by following our pages on social media.