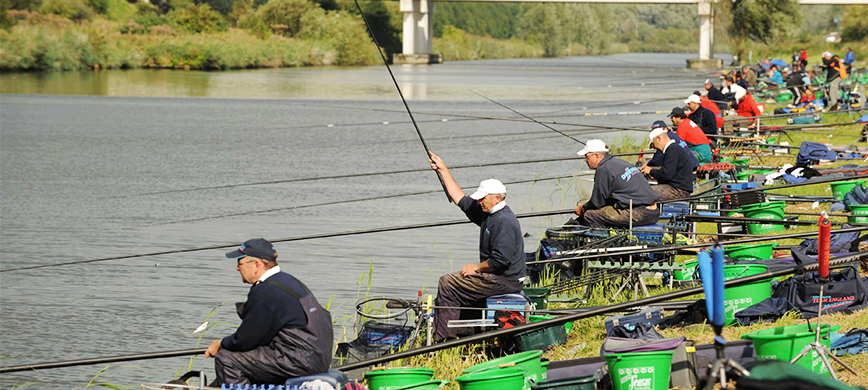 Division One National Championship
Please note: This competition is subject to and ran in compliance with government restrictions and Covid-19 guidelines. Please click the AT Covid-19 hub here  https://anglingtrust.net/covid-19/ for updated information.
Please visit us again here for further updates for this Championship
Grand Union Canal, Northampton
Saturday 14th August 2021
Entries to open at a later date to be announced soon
The Division One National is a team event, consisting of teams of 10 anglers taking part with up to 10 reserves. Teams for the Division One National Championship are already selected each year via invitation due to promotion status.
To take part in the Division One National Championships clubs/organisations must have affiliated membership of the Angling Trust and all individuals within the teams named on the entry forms must be individual members of the Angling Trust.
Entry fee: £200 (plus optional pools available)
HQ: TBC
Closure of waters for practice: From 4pm Saturday 31st July 2021 after the Individual National Championship finishes to allow 2 week closure of venue).
Draw: 08:00am
Fishing: 11:00am – 4:00pm (Duration 5 hours)
Licences: All competitors must be in possession of a current Environment Agency Rod Licence. Any competitor reported by the Environment Agency to the resulting team on the day of the match will be disqualified.
Keepnet: Minimum length of 2 metres
Bait bans: No bloodworm & joker . No pellets of any type to be used (this is in accordance with local club rules).
Refreshments: TBC
Eligible fish: All fish caught are eligible for weighing with the exception of Game fish, Pike, Zander & Crustaceans.
Procedures: Before going to the draw all team captains / managers must report to the team registration desk where they will record their teams attendance and any changes to the previously nominated team.
All weighing in, and recording will be carried out by Senior Stewards who will be supplied by the organising club. Therefore no teams will need to provide stewards.
A LOOK BACK AT 2019
DIVISION ONE NATIONAL REPORT
Match fishings' premier team event took place this weekend on a revolutionary split venue format, across both the Aire and Calder and New Junction canals. In the run up to the Division One National weights across both venues had been a little inconsistent, however with an average weight of over two kilos per man, there was some phenomenal fishing on show.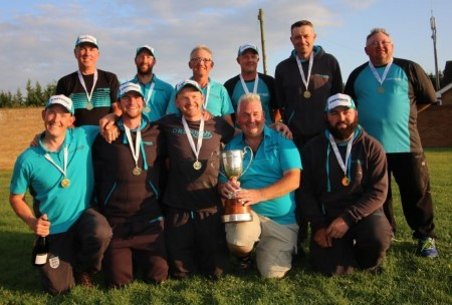 Taking the match and retaining their crown from last year on the Trent, Drennan Barnsley Blacks stormed the match with a superb 392 points. Stand out performances in the team were Tom Barlow who won F section with a stunning 10kg 150g of roach on the pole. Frankie Gianoncelli in E section was third and James Dent and Lee Kerry were both fifth. Tactics across the team focused on a short feeder chuck and long pole for bream and then short pole fishing for roach and perch, with a lot of the anglers spraying squats and fishing pinkie.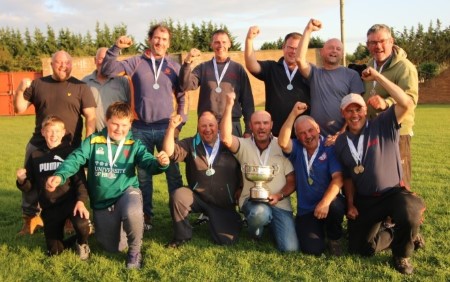 Second place on the day were local side Hull and District Angling Association who carded an impressive 382 points, averaging tenth in section per man. Barry Howgate took the honours on K section with 7kg 520grams of roach, skimmers, and bream. Another stand out performance was Scott Risplin in H Section, Scott amassed 22kg 980g and was both second in the section and the match, with a good net of bream on the tip.
Rounding out the top three was another Drennan team in Drennan Oxford, Dan Varney was their stand out angler on the New Junction canal, netting 6kg 680g of roach on the pole for second in section. This was backed by a series of solid top ten placings from the rest of the team.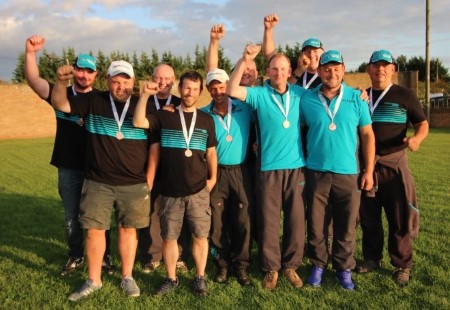 On an individual front it was Rob Jones from Preston Innovations Thatchers that put together an impressive 28kg 850g that took the honours. Rob was end peg on H section of the Aire and Calder and put together quality bream and skimmers on the tip.
Our thanks must go to local organisers Paul Caygill and Ian Hirst from the hosting clubs across the canals, to Mike Storey and the Angling Trust volunteer team for running the event. We believe this national is the best on record for average weight since the competitions inception and are thrilled by the support we've received from teams. Next year's Division One National will be on the Grand Union Canal in Northampton.
Note: The 2020 Division One National was postponed to 2021.
RESULTS – TEAMS
1 Barnsley Blacks
392 points
56kgs 630grams
2 Hull & District AA
382 points
66kgs 330grams
3 Drennan Oxford
369 points
49kgs 400grams
4 Team Daiwa Dorking
349 points
52kgs 520grams
5 Wayne's Tackle Matrix Southport
347 points
51kgs 870grams
6 Daiwa Doncaster D.A.A
343 points
56kgs 810grams
7 Preston Innovations Thatchers
336 points
65kgs 110grams
8 Preston Innovations Sonu Baits North West
321 points
44kgs 830grams
 
9 Scunthorpe Tackle
315 points
60kgs 170grams
10 Browning Ossett
315 points
40kgs 830grams
RESULTS – INDIVIDUALS
1 Rob Jones – Preston Innovations Thatchers
28kgs 850grams
2 Scott Rispin – Hull & District AA
22kgs 980grams
3 Steve Winter – Scunthorpe Tackle
20kgs 620grams
4 Sean Wright – Daiwa Doncaster D.A.A
18kgs 220grams
5 Peter Kitwood – Sensas North
17kgs 360grams
6 Craig Singleton – Sensas North
15kgs 950grams
7 Steve Cable – Preston Innovations Black Horse
13kgs 300grams
8 Carl Yeowell – Maver Milton Keynes AA
13kgs 200grams
9 Pete Duffy – Preston Innovations Sonu Baits North West
11kgs 910grams
10 Nigel Baker – Devizes AA
11kgs 600grams
View full results HERE.