England Lady Fly Fishers

WELCOME TO THE ENGLAND LADY FLY FISHERS (ELFF)
ELFF is the English organising body for competitive loch style fly fishing by ladies and operates under the umbrella organisation of the Angling Trust. ELFF was formerly known as the England Ladies Fly-fishing Association (ELFA) which was founded in 1989.
ELFF is devoted to promoting, encouraging, and developing English women to fish in loch style fly fishing events. It runs the England Ladies loch style fly fishing team and organises the English Ladies National Fly-Fishing Championship which is part of the selection process for the England Ladies team. The top 8 ladies in the National automatically qualify to represent England the next year. They are joined by four more ladies and a reserve (selected by the Manager) to form the team which competes in the annual Ladies International against Ireland, Scotland and Wales.
Ladies in the team meet several times a year for coaching and development, including competing in national competitions. Recently we have competed in the Anglian Water Airflo competition, the Snowbee Floating Lines match at Grafham and the Angling Trust Team Championships.
The ELFF committee also arranges team fund raising events such as the annual Mixed Pairs competition.
We would like to hear from you if:
• you are a lady who is interested in competitive fly fishing
• you would like to know more about supporting or sponsoring our team
Contacts
Louise Callow (Chair): [email protected]; 07711 531624
Jane Robinson (Secretary): [email protected]; 07812 107439
Chris Bobby (Manager): [email protected]; 07554 667 221
LATEST NEWS
Read the latest news stories about the ELFF International team, as well as updates on their National & domestic matches.
LADIES LOCH STYLE INTERNATIONAL POSTPONED TO 2021
Due to the situation with Covid-19, the Ladies Loch Style International which was due to be held on 28th May 2020 at Carron Valley in Scotland has now been postponed to 2021. Further details with follow regarding the team at a later date.
2020 ENGLAND LADIES TEAM ANNOUNCED
The England Ladies team to compete in the 2020 International at Carron Valley in Scotland on 28th May was announced after the Ladies National:
Louise Callow, Eileen Chatwin, Maggie Curtis, Sam Edmunds, Lianne Frost, Sheena Goode, Rosemary Gunn, Heather Lamacraft, Sue Kidby, Gwyneth Mooney, Sue Potts, Hilary Tomlinson, Jessica Tweddle (reserve).
Congratulations to all, especially Sue Potts who wins her first cap.
Sam Edmunds wins the 2019 England Ladies Fly Fishing Championship at Rutland Water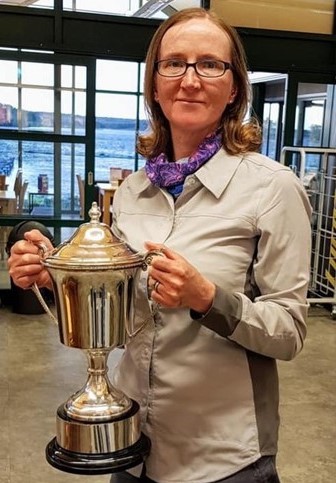 Samantha Edmunds has retained her title as England Ladies Loch Style Fly Fishing Champion at the Ladies National Championship which was held on Rutland Water on Sunday 1st September.
In blowy but sunny conditions Sam pulled hard all day to take her five fish. Experienced cap Sheena Goode took second with four fish and newcomer Sue Potts put in a fine performance at her first National to finish third, also with four fish.
During official practice the day before, the anglers had found fish in open water in the South Arm and on match day they used a variety of tactics in tricky conditions to land their fish.
England are hoping to defend their International Gold when ladies from the four nations compete on 28th May at Carron Valley in Scotland for the 2020 International.
The team for that match will be:
Louise Callow, Eileen Chatwin, Maggie Curtis, Sam Edmunds, Lianne Frost, Sheena Goode, Rosemary Gunn, Heather Lamacraft, Sue Kidby, Gwyneth Mooney, Sue Potts (new cap), Hilary Tomlinson and Jessica Tweddle (reserve).
ENGLAND WIN GOLD IN THE 2019 LADIES INTERNATIONAL ON DRAYCOTE WATER
On Thursday 6th June the 31st Ladies Loch Style Fly Fishing International was held for the first time at Draycote Water, one of England's top competition venues.
England were convincing winners with 54 fish. A fine team performance saw them take Gold with nearly twice as many fish as Ireland who were second with 28 fish. In tricky conditions Scotland had 18 fish and Wales, the winners of last year's Ladies International held at Llyn Clywedog, took the wooden spoon with 17 fish.
The ladies had found strong fighting rainbows all over Draycote during the two days of official practice, but conditions changed on match day and a hailstorm battered the Warwickshire reservoir so the fishing during the match was trickier.
The overall top rod and Brown Bowl went to Gwyneth Mooney of England who used the bung method to land eight fish in often choppy conditions. The match was fished fully to catch and release with the length of all fish measured by the boatmen. Lianne Frost of England took the Longest Fish trophy with a fine rainbow of 58cm.
England Captain Louise Callow received the trophy and said how proud she was of the team performance, especially the sharing of information during the match. Anglers from all teams commented on the high quality of the fishery.
England will be hoping to defend their title when the Ladies meet again in Scotland for the 2020 International.
Photos courtesy of – Paul Baker Photography: www.paul-baker-photography.co.uk email; [email protected].
Please note: these photos have been granted to Andy Taylor, Angling Trust who has permission to use these images and are copyright, these images are not for resale in any form.
For further information on the England Ladies Fly Fishers contact Gwyneth Mooney at [email protected]
SAM EDMUNDS TAKES GOLD AT 2018 LADIES NATIONAL AT EYEBROOK RESERVOIR
Congratulations to Samantha Edmunds who was crowned National Champion. She took 1 hour 25 mins to catch her bag of 8 fish.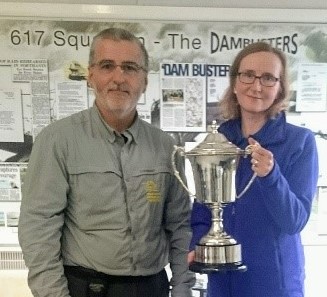 1st – Samantha Edmunds
2nd – Jess Tweddle
3rd – Sheena Goode
The following have also automatically qualified for the 2019 England Ladies team:
Heather Lamacraft, Louise Callow, Lianne Frost, Lisa Isles, Maggie Curtis.
15 of the 16 competitors bagged up with 8 fish before the end of the match.