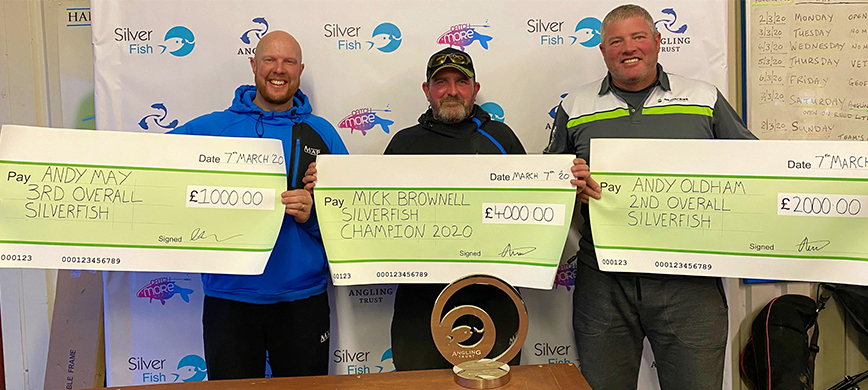 SilverFish
Please note: This competition is subject to and ran in compliance with government restrictions and Covid-19 guidelines. Please click the AT Covid-19 hub here https://anglingtrust.net/covid-19/ for updated information.
Please visit us again here for further updates for this Championship.
The 2020-21 round of the SilverFish competition has been cancelled. Due to the national lockdown it has not been possible to hold the remaining qualifiers & final, so all remaining matches will not go ahead.
Anyone who has qualified for the final already from the matches held in September & October 2020 will be automatically rolled over into the March 2022 final. Details for the 2021-22 round will be announced later in the year.
Anyone who currently holds any tickets for qualifiers that have not taken place have been automatically refunded in full.
A LOOK BACK AT 2019-20
BROWNELL BAGS SILVERFISH TOP PRIZE
Mick Brownell fought off tough opposition to be crowned the inaugural SilverFish Champion 2020. The new forty angler final saw an abundance of silvers caught across the wonderful Hallcroft Fisheries and was watched by tens of thousands on Catch More Media and the Angling Trust's Facebook pages.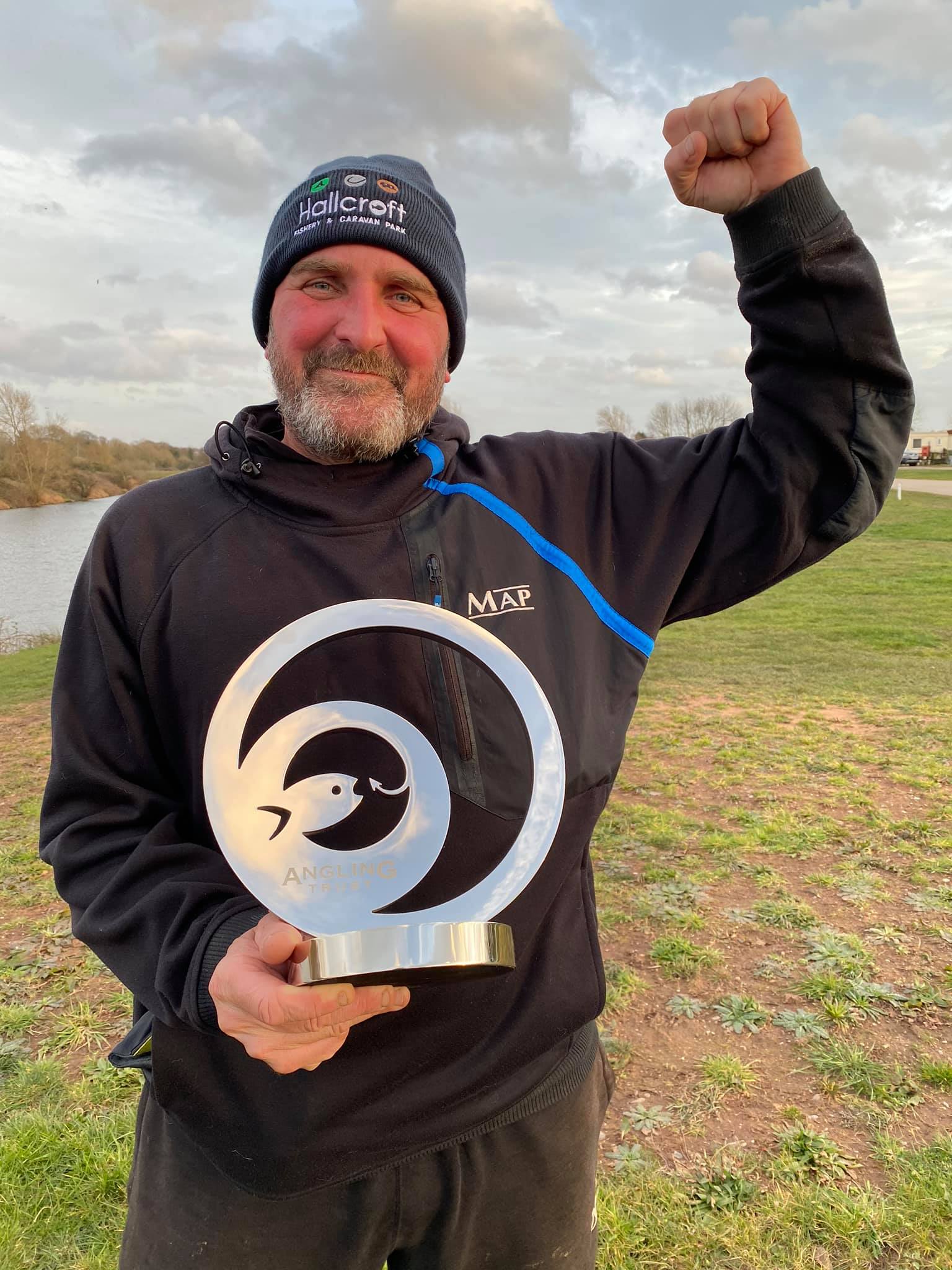 Peg 46 on Moat Island was Mick's home for the day and he caught on expander over micros to amass an impressive 51lb 8oz of Bream and skimmers to 4lb. Mick added 'I'm delighted to be the first winner of this super new event and what an awesome days fishing we all had!
Andy Oldham pushed Mick all the way from peg 49 on the same lake but came up just short with 48lb 7oz. Third was the ever impressive Andy May with 41lb 4oz from Bridge Island peg 20. Bill 'the pellet king' Everitt adopted his favourite approach to take fourth with 37lb 10oz off Moat Island 43 and fifth was Chris Greensides with 37lb 4oz from Croft.
Our thanks to Hallcroft Fisheries for hosting the final, along with all the qualifying venues and hardy anglers who fished the qualifiers.
We're delighted by the success of SilverFish in this it's first year and will be working closely with Catch More Media to sort out a brand new set of qualifiers starting in September, so watch this space!
RESULTS
1. Mick Brownell 51lb 8oz
2. Andy Oldham 48lb 7oz
3. Andy May 41lb 4oz
4. Bill Everitt 37lb 10oz
5. Chris Greensides 37lb 4oz