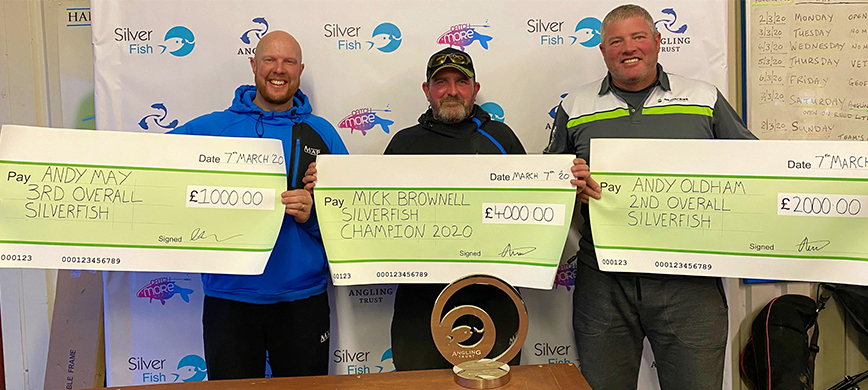 SilverFish 2023-24
Now entering its fourth year the Angling Trust's mega-popular SilverFish competition is once again to partner with global clothing brand Zerofit – The World's Warmest Baselayer® – this winter as we get ready to kick off the new match series for the 2023-24 season.
This year there will be 14 qualifying matches starting in late September and running through to December 2023 including two new venues, St Albans Lakes and Monk Lakes, with the grand final taking place next March at Barston Lakes.
Two anglers will qualify for the final from each 30-peg match, three anglers will qualify from each 45-peg event and four from those with 60 pegs.
QUALIFIER DATES AND VENUES 2023
Saturday 30th September – BODDINGTON RESERVOIR, NORTHAMPTON (30)*
Sunday 1st October – ST ALBANS LAKES, ST ALBANS (45)
Saturday 7th October – MAKINS FISHERY, NUNEATON (45)*
Sunday 15th October – BISHOPS BOWL FISHERY, WARWICKSHIRE (30)
Saturday 21st October – ASTON PARKS FISHERIES, SHEFFIELD (30)
Sunday 29th October – HALLCROFT FISHERY, RETFORD (45)* – postponed (awaiting rescheduled date)
Sunday 19th November – BADEN HALL FISHERY, STAFFORD (30) – (rescheduled from 4th to the 19th of November)
Wednesday 8th November – MEADOWLANDS FISHERY, COVENTRY (45)*
Saturday 11th November – SOUTHEND FARM FISHING LAKES, WALTHAM ABBEY (45)
Saturday 18th November – BARSTON LAKES, SOLIHULL (60)*
Saturday 25th November – BRADSHAW HALL FISHERIES, BOLTON (45)
Saturday 2nd December – CASTLE ASHBY FISHERY, NORTHAMPTON (45)*
Saturday 16th December – MONK LAKES, KENT (30)
Sunday 17th December – MOORLANDS FARM FISHERY, WORCESTER (30)
FINAL – Saturday 9th March 2024 – BARSTON LAKES
*bloodworm and joker allowed at these venues
For Further details about individual qualifiers, click on the links below
Tickets for Zerofit SilverFish 2023-24 qualifying matches go on sale on Tuesday 29th August 2023 at 5pm with Member and Non Member tickets available to purchase.
A LOOK BACK AT 2019-20
BROWNELL BAGS SILVERFISH TOP PRIZE
Mick Brownell fought off tough opposition to be crowned the inaugural SilverFish Champion 2020. The new forty angler final saw an abundance of silvers caught across the wonderful Hallcroft Fisheries and was watched by tens of thousands on Catch More Media and the Angling Trust's Facebook pages.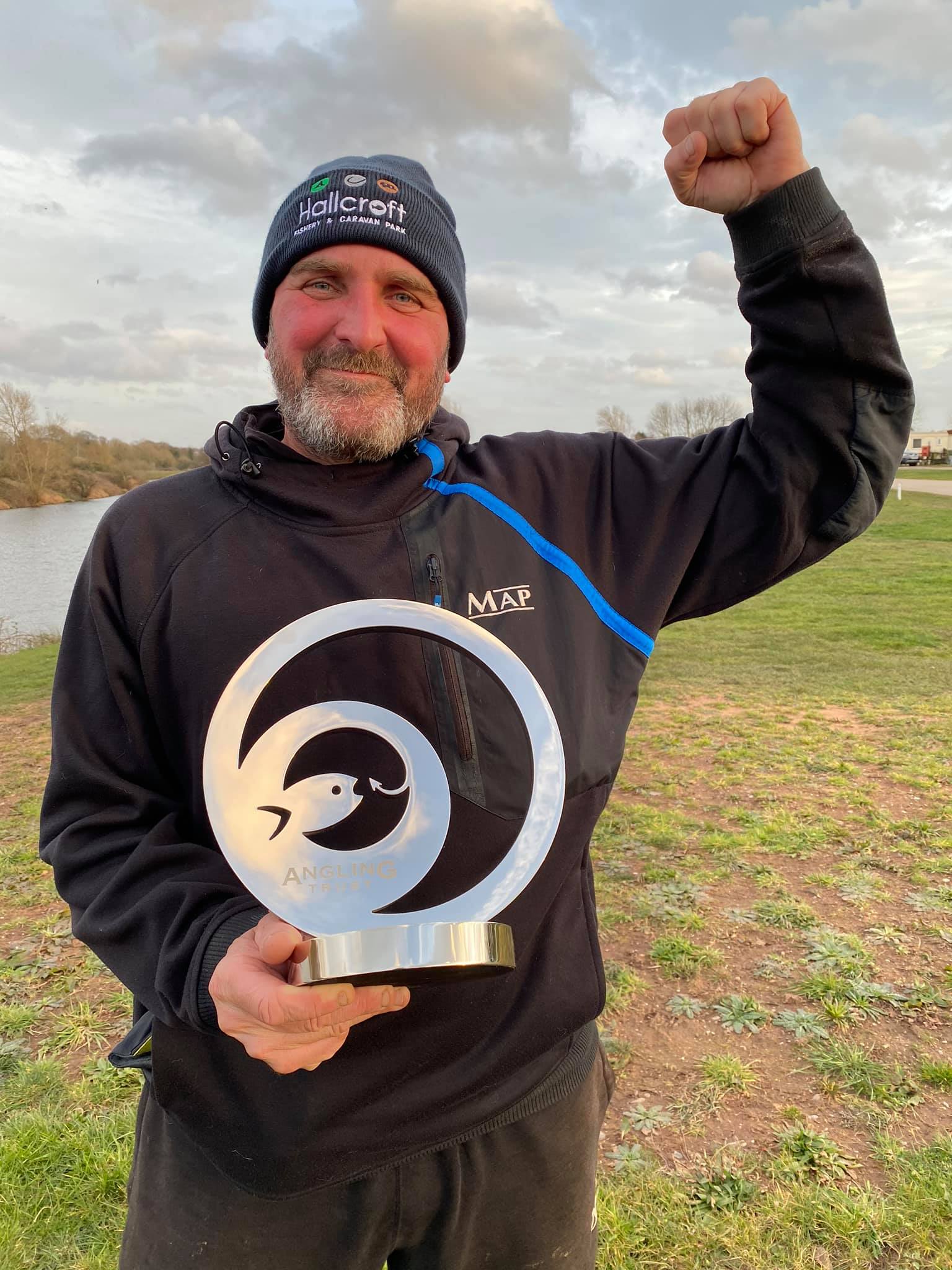 Peg 46 on Moat Island was Mick's home for the day and he caught on expander over micros to amass an impressive 51lb 8oz of Bream and skimmers to 4lb. Mick added 'I'm delighted to be the first winner of this super new event and what an awesome days fishing we all had!
Andy Oldham pushed Mick all the way from peg 49 on the same lake but came up just short with 48lb 7oz. Third was the ever impressive Andy May with 41lb 4oz from Bridge Island peg 20. Bill 'the pellet king' Everitt adopted his favourite approach to take fourth with 37lb 10oz off Moat Island 43 and fifth was Chris Greensides with 37lb 4oz from Croft.
Our thanks to Hallcroft Fisheries for hosting the final, along with all the qualifying venues and hardy anglers who fished the qualifiers.
We're delighted by the success of SilverFish in this it's first year and will be working closely with Catch More Media to sort out a brand new set of qualifiers starting in September, so watch this space!
RESULTS
1. Mick Brownell 51lb 8oz
2. Andy Oldham 48lb 7oz
3. Andy May 41lb 4oz
4. Bill Everitt 37lb 10oz
5. Chris Greensides 37lb 4oz