CANCELLED: Spring into Fishing at Festival of Nature, Bristol Marina, BS1 6XG
17 June 2023 11:00 AM - 17 June 2023 2:00 PM
Festival of Nature, Bristol Marina, Baltic Wharf, Cumberland Road, Bristol, BS1 6XG
This event has been cancelled.
1] EVENT PRIMARY & ANGLING TRUST CONTACT
Dean Asplin
Angling Development Manager (South)
Angling Trust
[email protected]
The Angling Trust's 'Get Fishing' campaign is proudly supported by
Shakespeare, Exclusive Tackle Partner and Angling Direct, Exclusive Retail Partner
as we all work towards getting more people fishing, more often.
The Get Fishing campaign to get more people fishing more often is funded by the Environment Agency from fishing licence income as part of the National Angling Strategic Services contract with the Angling Trust, and Sport England. Children under 13 do not need a licence, and licences for children aged between 13 and 16 are free but you still need to register and receive a licence in order to go fishing. You can get a licence for the full year, for 8 days (ideal for holidays!) or just a day's fishing.
NOTE: Although young children who are under 13 year old do not need a licence to fish, after coming to a free event like this, when you go fishing even the person supervising them needs the proper fishing licence to take hold of the rod or to help the child fish with it.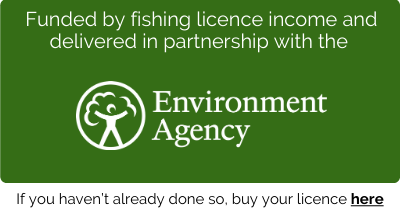 Location
Festival of Nature, Bristol Marina, Baltic Wharf, Cumberland Road, Bristol, BS1 6XG