Each region is run by volunteers and represents the interests of individual Angling Trust members and member clubs within their area. This involves; running competitions, running local campaigns, liaising with local fishery managers, getting more kids into fishing through events like Family Fishing days, and much more.
Shoreham Port Family Fishing Days 2020 Promo V43 from Tim Macpherson on Vimeo.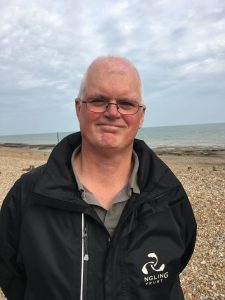 The Angling Trust employs a Marine Regions coordinator to support the Regions and we now hold regular 'forums' – open meetings for all anglers to attend – for anglers to tell us what they want from the Angling Trust in order for us to support them more effectively. We are in the process of helping clubs and individuals set up new Regions across the country and aim to have more functioning Regions covering the whole of the coast over the coming years.
Marine Advisory Group (MAG)
The Marine Advisory Group (MAG) advises and recommends the Angling Trust on policy, lobbying, campaigning and technical issues related to fisheries and marine environmental concerns affecting sea angling.
Members of the group include Angling Trust staff and volunteers who are coopted for their specialist knowledge, experience and skills in key areas that contribute to the work of the Angling Trust. Profiles of current members are shown below. The group reports directly to the Angling Trust's Board of Directors and meets quarterly.
Any individual member of the Angling Trust may be nominated to sit on the MAG and clubs and individuals are encouraged to bring local conservation and access issues that the MAG can assist with to the attention of the group by contacting their regional representative or by contacting the MAG directly by emailing [email protected]
Never Miss A Sea Angling Update!
Subscribe to Angling Trust newsletters
Just complete the form below and select your fishing interests to subscribe for our free newsletters.