Angling Improvement Fund
This fund is opening for applications from 0900 on May 16th 2022, for clubs and fisheries that are planning Biosecurity projects to tackle and prevent the spread of Invasive Non Native Species (INNS) on their waters.
For further details on this issue and how it negatively affects Angling, click on this link Invasive Non-Native Species.
Also, take a look at this short video to find out more about INNS, the Angling Improvement Fund and some possible ideas of how it may enable you to protect your Fishery.
The fund will close for applications on 4th July at 1700.
What is the Angling Improvement Fund?
The Angling Improvement Fund (AIF) is a way of reinvesting income from fishing licence sales in projects which benefit anglers across England.
Since its launch in 2015, the AIF has made over 600 separate awards totalling over £2.4m to clubs and fisheries that aimed to improve the infrastructure of angling facilities all of which support the National Angling Strategy. Recent Projects included ways to help tackle the predation of fish stocks, improve biosecurity, encourage more people to go fishing and provided bursaries for over 200 new coaching licences.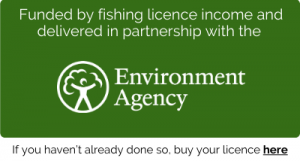 The AIF is administered by the Angling Trust on behalf of the Environment Agency who provide the funding through the sale of the non-migratory trout and coarse fishing licences. The total value of the programme, taking into account match-funding, is an estimated £7.5 million.  This has created and safeguarded tens of thousands of angling opportunities throughout England through more sustainable habitats and enabled clubs, fisheries and other angling organisations to flourish and attract more anglers.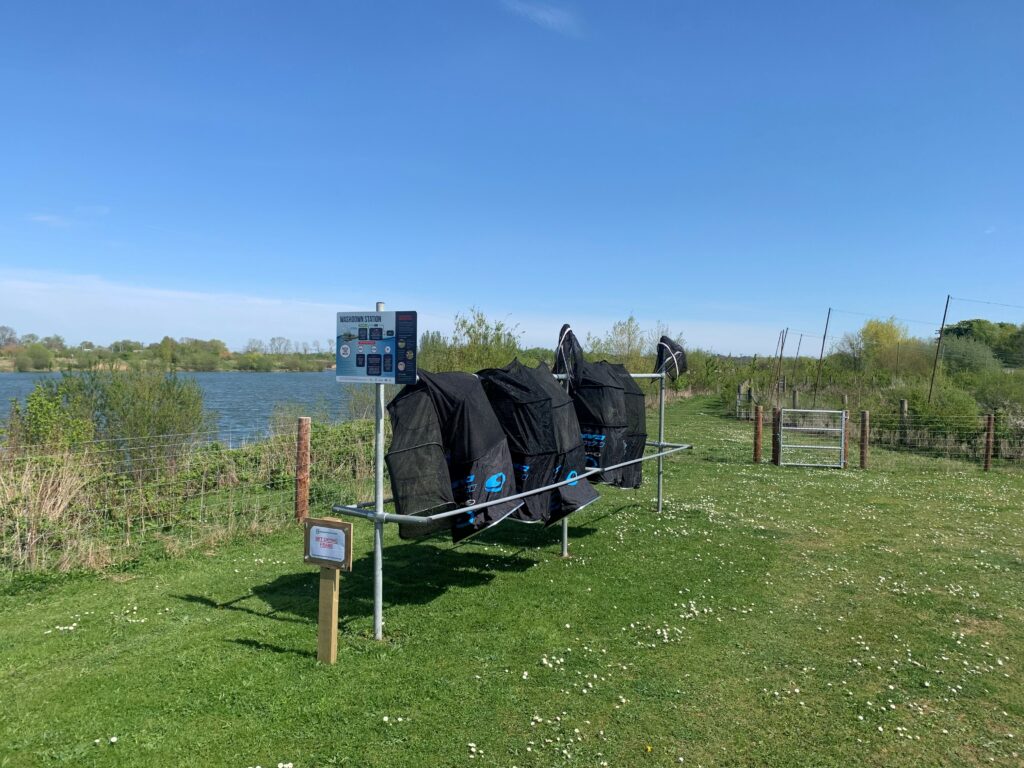 The Environment Agency (EA) also runs the Fisheries Improvement Programme (FIP), another excellent way to reinvest licence income into positive outcomes for anglers. This is currently closed but will reopen later this year. To find out more about FIP, contact your local EA Officer. You can locate them by calling 03708 506 506.
How to Apply
Guidance Notes and Application Form
Please download our General Guidance notes for Applicants to find information on the fund and some useful tips on completing an application.
There are also 3 risk assessment templates.  Choose which of the following best suits your project
If you are installing a wash down, or want to learn more about invasive species management and what training courses are available, guidance notes for these are found here: Invasive Species management and biosecurity guidance for angling clubs and fisheries
All applicants must contact their AT Environment Officer, provide a biosecurity risk assessment (see above) and complete modules 1 and 3a of the free GB NNSS e-learning available here: https://elearning.nonnativespecies.org/
All applicants must first register their details and then submit an application using the online portal by clicking the link below
Only applications submitted via this portal will be considered
Need further assistance?
For further information about the Angling Improvement Fund please contact:
Andy Petch, Angling Improvement Fund Manager on 07495 433 626
Chloe Guy for Administration queries on 07496 251 827
For information or advice regarding biosecurity and invasive species at your fishery please contact one of our Environment Officers