Angling Improvement Fund
This fund is now closed to applications. We have run two successful themes in 2021 ('Protection from predation' and 'Biosecurity'). We expect the Angling Improvement Fund to reopen in early 2022.
What is the Angling Improvement Fund?
The Angling Improvement Fund (AIF) is a way of reinvesting income from fishing licence sales in projects which benefit anglers across England.
Since its launch in 2015, the AIF has made over 500 separate awards totalling over £2.3m to clubs and fisheries that aimed to improve the infrastructure of angling facilities all of which support the National Angling Strategy. Projects included ways to help tackle the predation of fish stocks, replacement of fishing platforms, improve pathways, car parking facilities, new toilets plus bursaries to over 200 new coaching licences.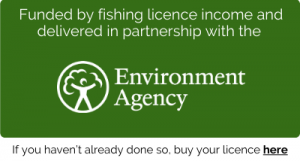 The AIF is administered by the Angling Trust on behalf of the Environment Agency who provide the funding through the sale of the non-migratory trout and coarse fishing licence. The total worth of the programme, taking into account match-funding, is an estimated £6 million, creating or safeguarding tens of thousands of angling opportunities throughout England. Safer facilities, better habitats and more accessible facilities enable clubs, fisheries and other angling organisations to flourish and attract more anglers.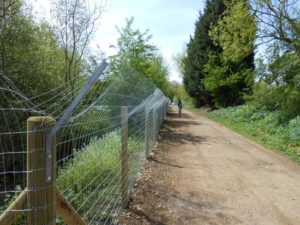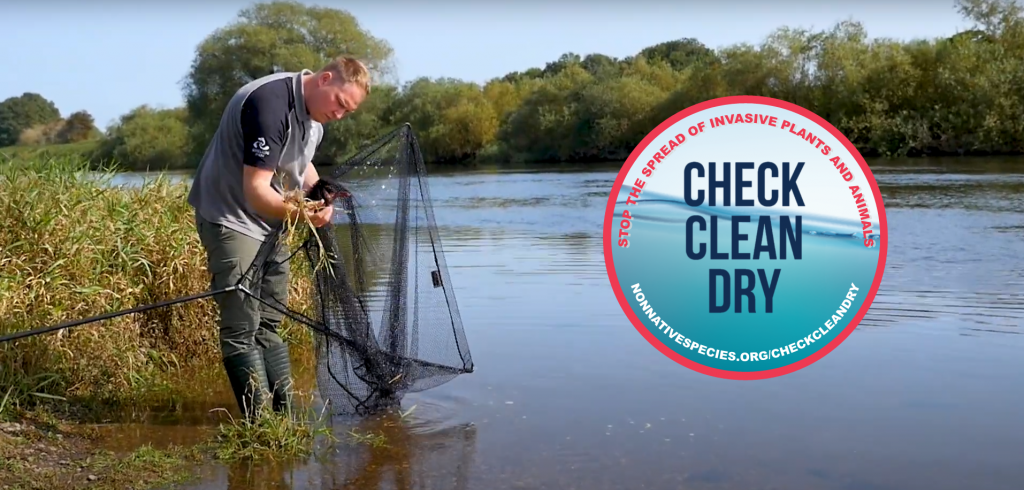 Round 2: Biosecurity and Invasive Species Management
The second round of AIF funding has opened, focused on clubs and fisheries that are seeking to install biosecurity measures at their waters as well as those aiming to undertake invasive species management.
Financial support is available for robust projects that illustrate the benefit this funding will deliver to improve biosecurity at the fishery. All applications must be focused on measures that will assist in preventing the introduction or spread of invasive species and/or contribute towards the management of invasive species.
Applicants will be required to demonstrate how they will deliver the project to meet the time scale, clarify contingency planning and explain maintenance planning going forward where applicable.
This funding is provided by the Environment Agency through rod licence payments, and is just one of the ways that they reinvest this income to provide positive outcomes that benefit angling.
Applications must be submitted by midday on Wednesday 15th September 2021. The funded work must be completed by the March 31st 2022.
Key information
All applicants should read our guidance documents:
These explain further about the important reasons behind the funding category as well as some tips and advice on developing your project or idea.
All applicants will be required to have first consulted with one of our Environment Officers about the project, and to include their recommendations within the application.
All applicants must complete and submit their form using the online grant management system. Applicants who have not already registered their details will need to do so by following a simple registration process.
Once registered they can select the relevant electronic form and complete it before the closing date. The form can be amended at any time during the process up to the closing date of March 31st 2022.
Awards will be provided up to a maximum of £5,000 where the applicant is able to commit a comparable amount of match funding (this can be a combination of cash, donations and/or voluntary time).
For further assistance on what biosecurity measures could work at your fishery:
• please contact the Angling Trust Environment Officers
(Ian Doyle – north or Drew Chadwick – south)
For the application form or to get more information about this funding:
• Contact the Angling Improvement Fund Administration Team on 0115 822 4561
• email [email protected]
• Contact the National Angling Improvement Fund Manager on 07495 433 626.
2021-2022 funding to protect fish stocks from predation
Firstly, we would like to thank all the clubs, fisheries and other organisations who submitted project proposals over the last 12 months for measures that aimed to protect stocks from predation.
In 2020 we received 65 applications of which 54 were approved and received funding which totalled £233,000. The overall value of these funded projects is estimated to be £660,000 which includes the various match contributions from the applicants, such as cash, donations and/or voluntary time or a mixture of all three.
In the first four months of 2021 we received 51 applications of which 38 were approved and received funding which totalled £160,000. The overall value of these funded projects is estimated to be £652,000 which includes the various match contributions from the applicants, such as cash, donations and/or voluntary time or a mixture of all three.
The newly funded work will need to be completed by the end of March 2022 at the very latest.
Since April we have been collecting additional project proposals via the online system. . The Environment Agency had intended to release a budget in the autumn to make further awards. Unfortunately so far rod licence sales in 2021 have not been as good as hoped therefore we do not currently have a budget to proceed with any additional projects.
We will review the projects submitted since April with the aim of restarting these 'shelf-ready' projects when funds become available again (this may not be until 2022). All the applicants will be contacted individually and updated should the situation change.
The online portal will be closed until further notice for project proposals based around measures that help protect or prevent stocks from predation from mammals such as otters or mink as well as those that combat over predation by fish eating birds.
The AIF together with the Fisheries Improvement Programme (FIP) provides an excellent way for the Environment Agency to reinvest fishing licence income in positive outcomes for anglers.
Need further assistance?
For further information about this funding please contact the Angling Improvement Fund Administration team on 0115 822 4561 or email [email protected] or from Andy Petch, National Angling Improvement Fund Manager, on 07495 433626.
For information or advice regarding predation at your fishery please contact one of our Fishery Management Advisors