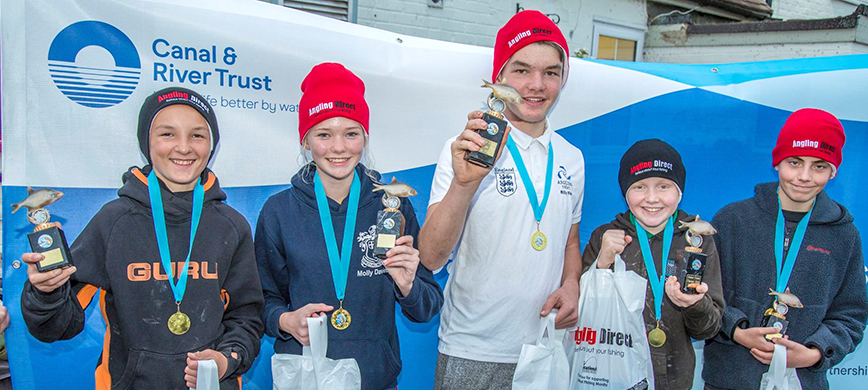 National Celebration of Young People and Fishing
HELD EVERY YEAR ON THE THIRD WEEKEND OF SEPTEMBER AND RUN IN PARTNERSHIP WITH ANGLING TRUST, IS THE UK'S LARGEST NATIONAL CELEBRATION OF YOUNG PEOPLES' FISHING. THE AIM IS TO MAKE SURE PARTICIPANTS HAVE A FUN DAY, LAND A FEW FISH, LEARN SOMETHING NEW, MEET NEW FRIENDS AND END UP BEING INSPIRED TO COME BACK TO THE NATIONS WATERWAYS TIME AND TIME AGAIN.
Winning a prize or being crowned champion would of course be a dream come true but taking part in this unique occasion is something that every young person aged between 7 and 20 is now able to do.
Age categories:
Cadets (aged 7 to 10 years on the day of the event).
Juniors (aged 11 to 15 on the day of the event).
Youth (aged 16 to 20 on the day of the event).
Full programme information on the Canal & River Trust website HERE.