CRT Canal Pairs Championship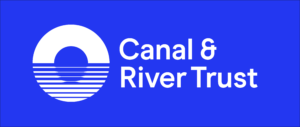 The Canal River Trust are running over 20 regional Canal Pairs Championships for 2023, which will take place during late Spring and Summer across England and Wales, with the potential for heats in Ireland and Scotland.
Please see further details here for tickets and rules CRT Canal Pairs Championships 2023 page
Tickets go live for all the qualifiers at 8am on Saturday 1st April 2023 and will be hosted on their website this year so follow their Facebook to keep up to date.
Sunday May 7th Moira Canal
Saturday May 13th GU and Stratford – Solihull
Saturday May 13th Lancaster Canal
Sunday May 14th Shropshire Union- Soudley
Sunday . May 21st Bridgewater & Taunton Canal
Sunday . May 21st Dudley Canal
Saturday May 27th Erewash – Dockholme
Saturday June 3rd Shropshire Union- Shedbon
Saturday June 10th Trent & Mersey – Rugeley
Saturday June 17th Mon & Brecon – Pontypool
Sunday June 18th Shropshire Union – Coole Pilate
Saturday June 24th Staffs Worcester – Wombourne
Sunday June 25th Aire & Calder – Whitley
Saturday July 1st Kennet & Avon – Pewsey
Sunday July 2nd Shropshire Union – Chester
Sunday July 16th Gloucester -Sims to Rea/Rea to Pilot
Sunday July 23th Leeds Liverpool West – Liverpool
Sunday 20th August Trent & Mersey – Middlewich
Sunday 10th September Grand Union – Northampton
Sunday 10th September Mon & Brecon
Sunday 17th September Grand Union Loughborough
Sunday 24th September Leeds & Liverpool East – Saltaire
Saturday 30th September Llangollen – Fenns Bank
Saturday 30th September Grand Union -Foxton
Saturday 14th October Grand Union Canal -Northamptonshire courtesy of Northampton Nene Angling Club. Lead event organiser will be Chris Howard.