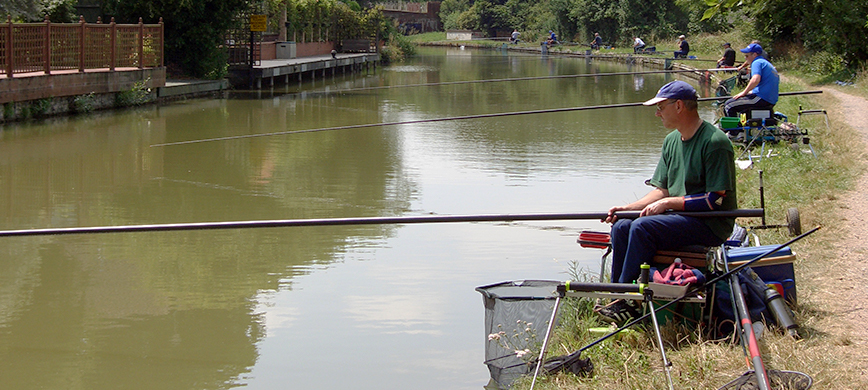 Division Two National Championship
Warwickshire Avon
Saturday 10th September 2022
The Division Two National is a team event, consisting of teams of 10 anglers taking part with up to 10 reserves.
To take part in the Division Two National Championships clubs/organisations must have affiliated membership of the Angling Trust and all individuals within the teams named on the entry forms must be individual members of the Angling Trust.
Entry fee: £200 (plus optional pools available)
HQ: The Valley Country Park, Twyford, Evesham, WR11 4DS
Closure of waters for practice: TBC
Draw: 8am
Fishing: 11:00am – 4:00pm (Duration 5 hours)
Licences: All competitors must be in possession of a current Environment Agency Rod Licence. Any competitor reported by the Environment Agency to the resulting team on the day of the match will be disqualified.
Keepnet: Minimum length of 2 metres.
Bait bans: TBC
Refreshments: TBC
Eligible fish: All fish caught are eligible for weighing with the exception of Game fish, Pike, Zander & Crustaceans.
Procedures: TBC
All weighing in, and recording will be carried out by Senior Stewards who will be supplied by the organising club. Therefore no teams will need to provide stewards.
Parking: TBC
Presentation: A presentation of results, medals & trophies will be made after the match at the HQ once the results have been calculated.
Sections
A section – Warwick Tesco's (CV34 5QJ) and Myton Road Warwick (CV34 4QY)
B section – Barford above the weir (CV35 8BZ)
C Section – Barford below the weir (CV35 8BZ pegs 51 to 69) and (CV35 8AR pegs 70 to 102)
D Section- Seven Meadows Stratford (CV37 9LE)
E section – Stannells (CV37 9SE) and Luddington (CV37 9SL)
F section – Bidford (B50 4JA) and Marlcliff (B50 4NT)
G Section – Twyford (WR11 4DS)
H Section – Evesham Common Road ( WR11 4PU) and Town (WR11 1JS)
J Section – Evesham Ferry (WR11 1JS)
K Section Twyning (GL20 6DQ)
A LOOK BACK AT 2019
DIVISION TWO NATIONAL REPORT
The largest Angling Trust Division 2 National Championship for years saw 43 teams (430 anglers) compete on a mediocre Shropshire Union Canal, Market Drayton between High Offley to Coole Pilate, a distance of approximately 18 miles on Saturday 14th September 2019.
As expected the winning weights would consist mostly of bream and skimmers, with the added bonus fish being perch, chub and eels.  But for many it was tough going after a cold night as they were left scratching for bits, though remarkably there were no blanks.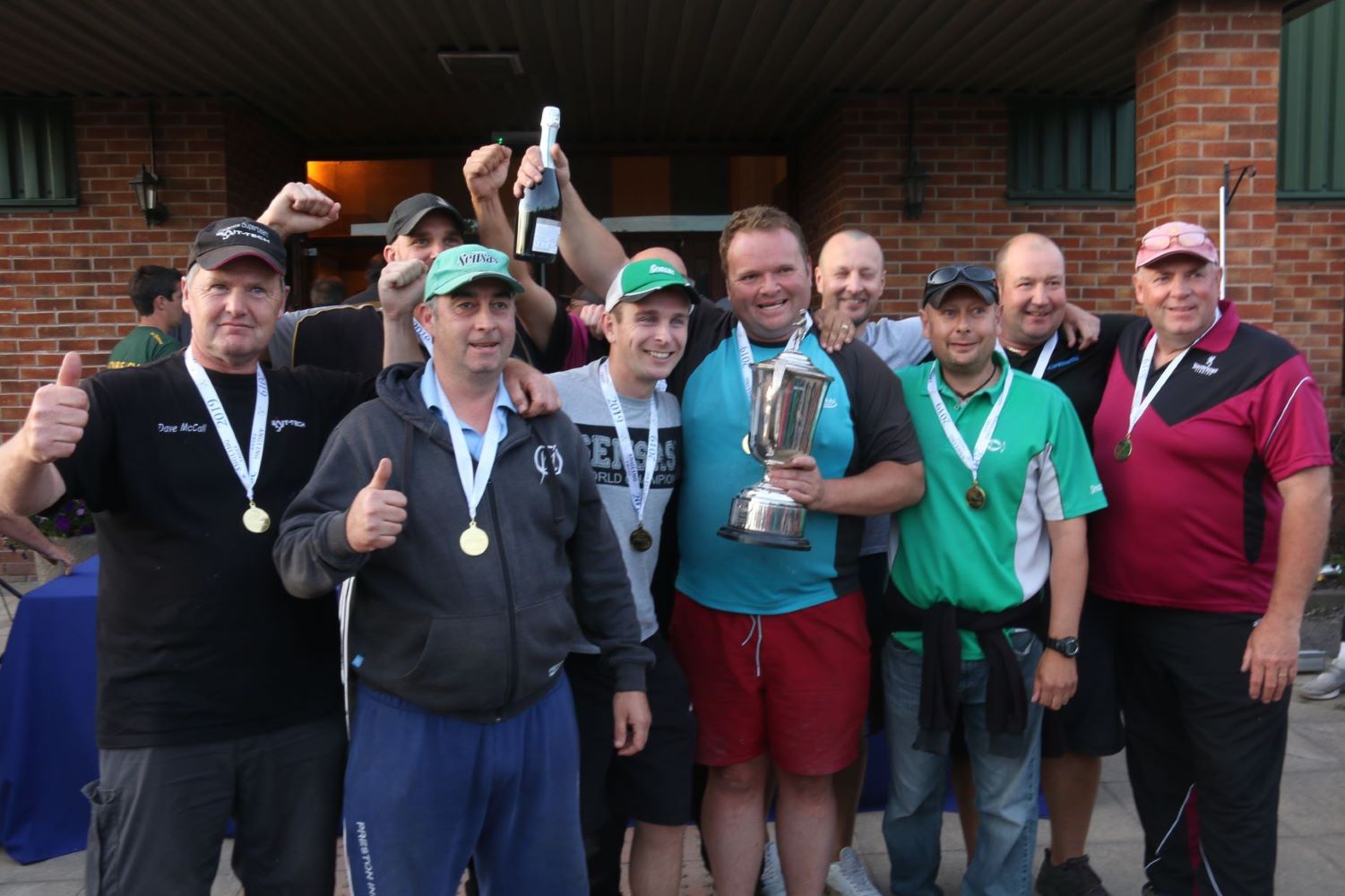 E section at Little Soudley was the area to draw as 4 of the top 5 weights came from here.  Colin Harris (Browning Northants) was crowned the Division 2 National Individual Champion after weighing an impressive 11.480k of bream and skimmers caught on double pinkie over groundbait from peg E33.  At the next peg E34, Davis Gurton (East Lynx Match Squad) couldn't quite match him, but managed to finish a clear second with 7.900k of skimmers caught on worm and caster.  Tim Worsnop (Matrix Halifax) muscled D section into the top 5 with 5.690k of skimmers and perch taken on worm and maggot from peg D23.
On the team front, local knowledge paid off handsomely for Crewe Match Group whom were crowned Division 2 Team Champions with 354 points, 22 points ahead of 2nd placed Wigan Match Group and Browning Northants made the final medal position with 327 points.
RESULTS – TEAMS
1st Colin Harris, Browning Northants 11kg 480grams Peg E33
2nd Davis Gurton, East Lynx Match Squad 7kg 900grams Peg E34
3rd Tim Worsnop, Matrix Halifax  5kg 690grams Peg D23
4th Scott Geens, Black Country AS 5kg 650grams Peg E37
5th Barry Jones, Tubertini Ludlow 5kg 140grams Peg E41
RESULTS – INDIVIDUALS
1st Crewe Match Group 354 points
2nd Wigan Match Group 332 points
3rd Browning Northants 327 points
4th Colmic Bag-em North West 319 points
5th Browning Team Wickford 315 points
6th Matrix Halifax 314 points
7th Black Country AS 312 points
8th Mosella Bathampton 306 points
9th Tri-cast Rochdale 273 points
10th Stoke City and District 267 points
View full results HERE.
The Angling Trust would like to thank local organisers Dave Watkins & Terry Nutt for their excellent work in running this event and to all the local clubs for use of their waters.
Next year the Division 2 National will take place on the Gloucester Canal on Saturday 12th September.
Congratulations to the top 10 teams who get promoted to the Division 1 National Championship in 2020 which will be on the Grand Union Canal at Northampton on Saturday 15th August.
Note: 2020 Division Two National was postponed to 2021.