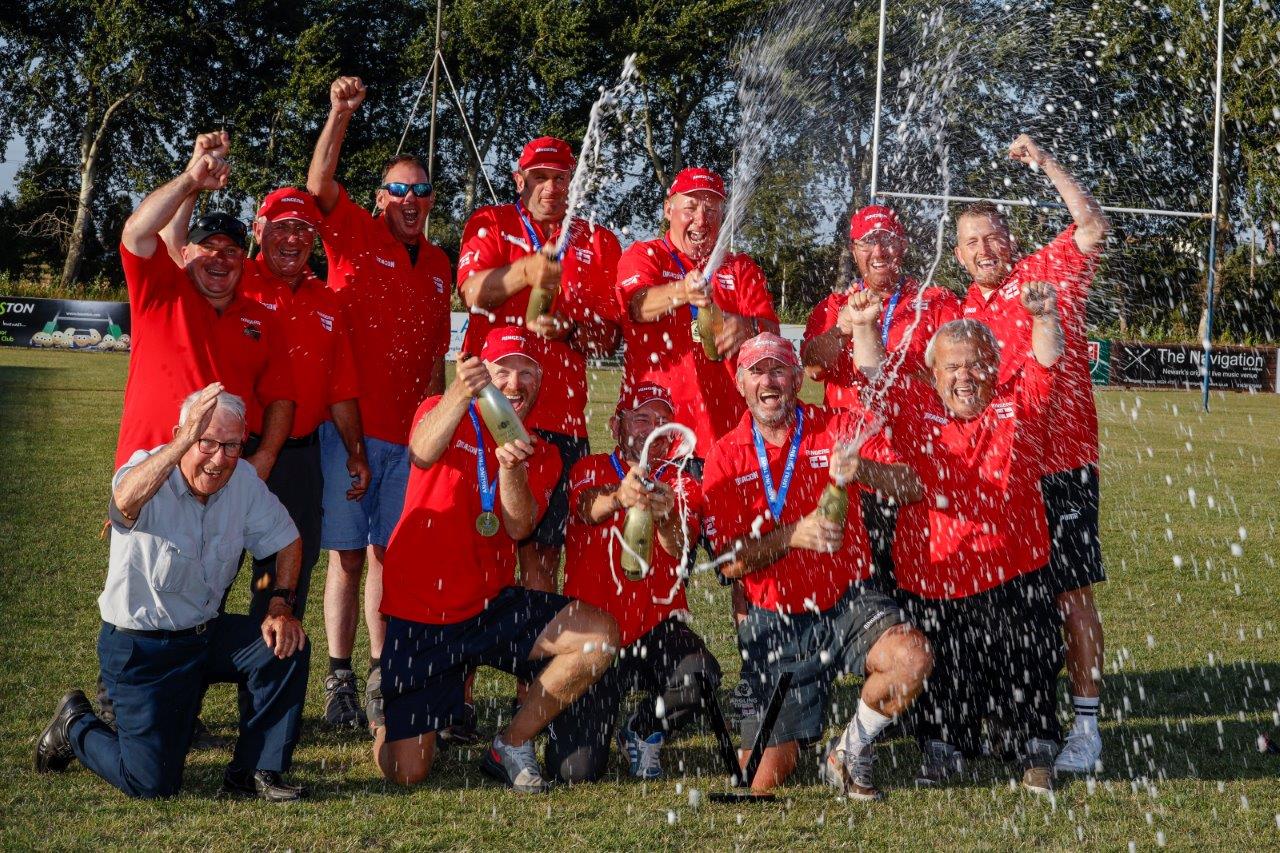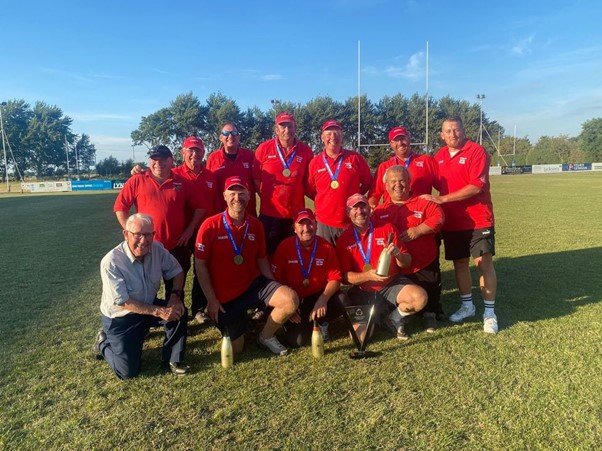 Angling Trust Feeder National Championship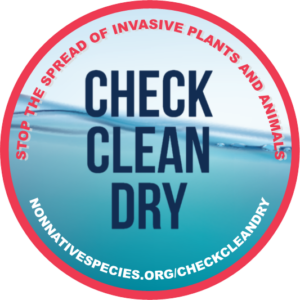 Aire & Calder and New Junction Canal
Saturday 24th August 2024
The Feeder National is the official qualifier for the FIPSed World Club Feeder Championships in 2025*. It is a team event of five anglers with up to five reserves. Each angler is required to be an individual member of the Angling Trust over the age of 16 on the day of the event, unless a Junior Angler Exemption certificate has been applied for and awarded. Teams are required to have club/association membership of the Angling Trust.
Headquarters: TBC
Sections: TBC
Closure of waters for practice: TBC
Draw: 8:00am
Fishing: 11:00am – 4:00pm (duration 5 hours)
Bait bans: No bloodworm & joker.
Eligible fish:  All fish caught are eligible for weighing with the exception of Game fish, Pike, Zander & Crustaceans.
EA Rod Licence: Competitors must be in possession of a valid Environment Agency Rod Licence. Failure to possess a rod licence will result in disqualification from the event.
Keepnet: Minimum length of 2 metres
Rules: The Feeder National is fished to FIPSed Feeder International rules (please see match booklet)
Highlights from the 2023 Feeder National:
*The club will have to fund their own participation as there is no funding or financial support available at this time.
Highlights from the 2023 Float National
2021 FEEDER NATIONAL RESULTS
2021 FEEDER NATIONAL REPORT
Angling Trust Feeder National Championships 2021
Gloucester Canal
Sunday 22nd August 2021
120 fished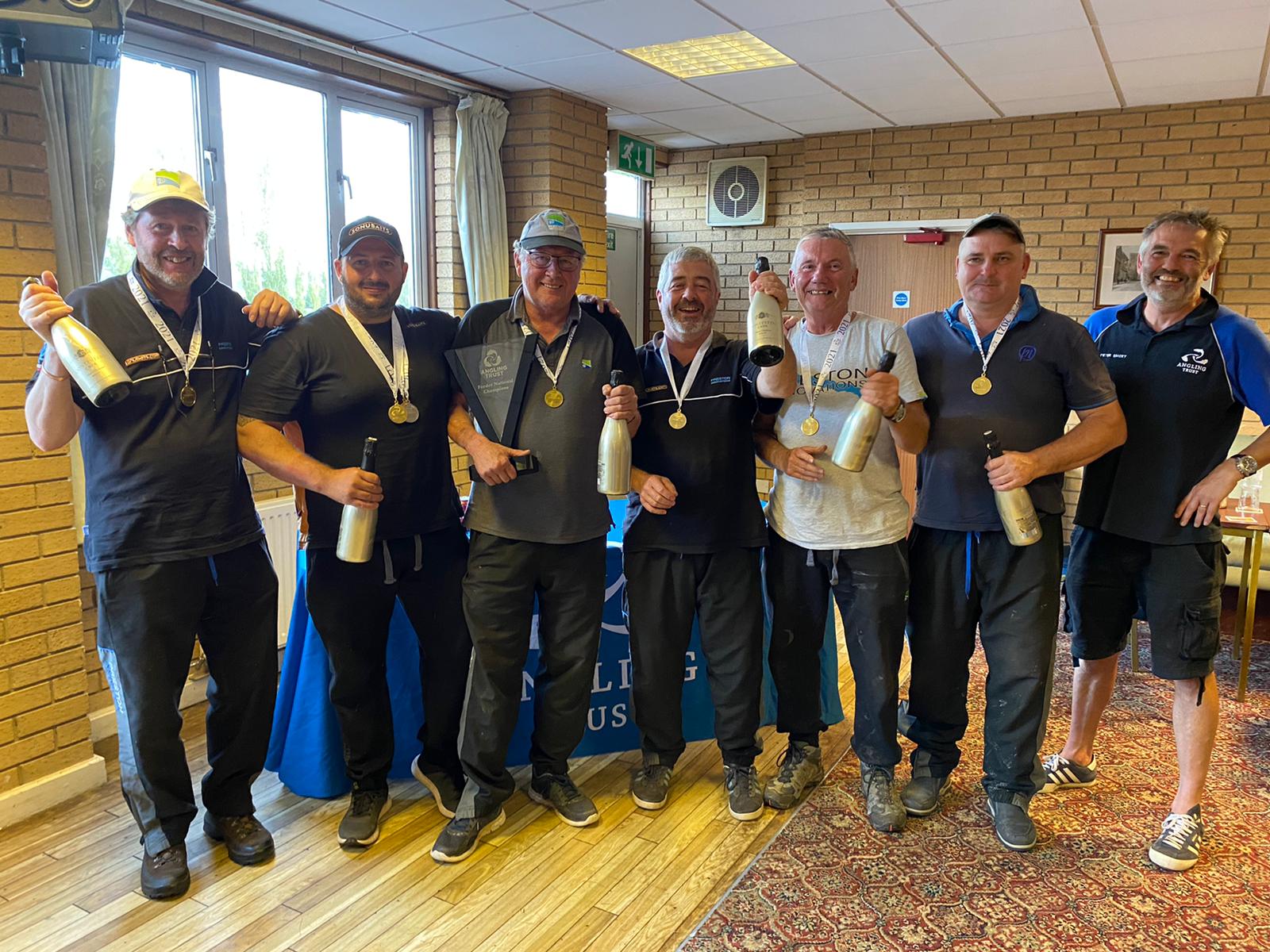 A good turnout of 20 teams made the Angling Trusts inaugural Feeder National a keenly fought contest.  Overnight rain added a bit of colour to the canal between Netheridge and Saul Junction and meant the skimmers and bream fed throughout the length with good weights recorded on most of the sections.  Favourite to win the match was Doug Jackson (Rive Fishermania) from his end peg 369 on B Section at Castle Lane after admitting to 15Kg after 2 hours, but a manic last 90 minutes for 2 anglers on adjacent pegs 209 and 211 on B section snatched victory away from Doug.  John Harvey (Preston Innovations Thatchers) had a last gasp bream to thank, for just pipping Matt Barnett (Drennan Bordon) to a Gold Medal with a weight of 30.890Kg to Matt's 30.530Kg.  John's section win proved invaluable as he helped Preston Innovations Thatchers to the team win and the title of Feeder National Champions 2021 with a penalty points total of 35pts.  Thatchers will now be invited to fish the next available World Club Feeder Championships.  Drennan Bordon were close behind and finished as Runners Up with 39pts and Browning Team Ossett were third with 42pts.  Full results can be found on www.match-angling.com/viewresults_public.aspx?rid=8367
Next year's event will take place on the River Trent ahead of the Division 1 National.
The Angling Trust would like to thank CRT for use of their waters and to Mark Treasure and his team for organising a very successful day.
Team Result;
1st          Preston Innovations Thatchers            35pts
2nd         Drennan Bordon                                       39pts
3rd         Browning Team Ossett                            42pts
4th         Drennan Barnsley                                     45pts
5th         Gloucester Burt Baits                               46pts
6th         Rive Fishermania                                      47pts
Individual Result;
1st          John Harvey                   Preston Innovations Thatchers              30.890Kg
2nd           Matt Barnett                 Drennan Bordon                                       30.530Kg
3rd         Doug Jackson                Rive Fishermania                                      26.520Kg
4th         Tom Scholey                  Browning Team Ossett                            15.100Kg
5th         James Andrews             Colmic A4                                                    15.080Kg
6th         Matthew Powell           Milo Bait-Tech Midlands                        12.910Kg