Individual National Championship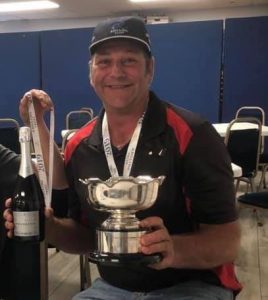 (Pictured: Gary Thompson 2019 Winner)
CANCELLED FOR 2020
Details of 2021 event will be released soon
The Individual National Championship is for all individual members of the Angling Trust over the age of 16 on the day of event.
This is an individual event scored by overall weight, the winner will become the Individual National Champion.
Pegs are limited and are served on a first come first served basis.
Headquarters: TBC
Draw: TBC
Fishing: TBC
Closure of waters for practice: TBC
Licences: All competitors must be in possession of a current Environment Agency Rod Licence. Any competitor reported by the Environment Agency to the resulting team on the day of the match will be disqualified.
Keepnet: TBC
Rules / Bait bans: TBC
Refreshments: TBC
Eligible fish: TBC