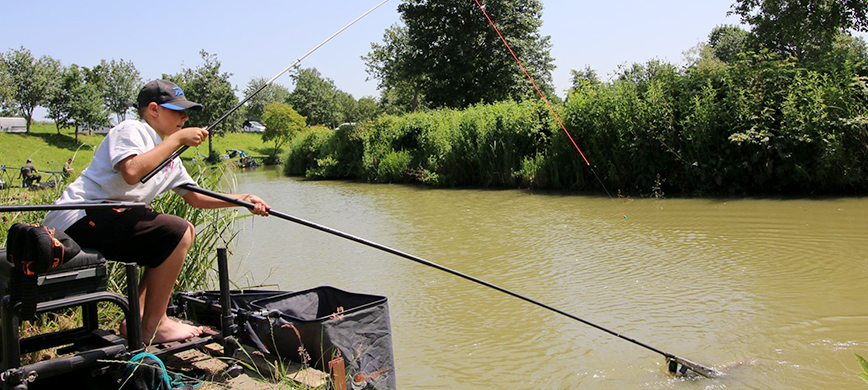 Juniors & Youth National
Please note: This competition is subject to and ran in compliance with government restrictions and Covid-19 guidelines. Please click the AT Covid-19 hub here https://anglingtrust.net/covid-19/ for updated information.
Please visit us again here for further updates for this Championship.
Burton Farm Fishery, Nuneaton
Saturday 26th June 2021
Entries to open at a later date to be announced soon.
The Championship is open to teams of six and is open to any club/association affiliated to the Angling Trust and all registered anglers must be individual members of the Angling Trust.
This National Championship consists of teams of 6 anglers in two different categories; Junior and Youth.
Entry fee: £40 per teams of 6.
Juniors: Open to boys and girls minimum age of 10 to 15 on the day of the championship.
Youth: Open to boys and girls minimum age of 16 to 20 years on the day of the championship.
Headquarters: Burton Farm Fishery, Burton Lane, Burton Hastings, Nuneaton, CV11 6RA.
Draw: 9:00am (Juniors) & 9:15am (Youth)
Fishing: 11:00am – 4:00pm (Juniors) Duration 5 hours & 11:15am – 4:15pm (Youth) Duration 5 hours.
Closure of waters for practice: From 5pm on the day prior to the event for practice purposes. Please check with the Fishery for their open matches as this could be subject to change.
EA Rod Licence: Competitors aged 13 and above must be in possession of a valid Environment Agency Rod Licence. Anglers aged 12 and do not require a licence and a licence for children aged 13-16 is free. Failure to possess a rod licence will result in disqualification from the event.
Keepnet: Minimum length of 2 metres.
Rules/bait bans: See Fishery & Angling Trust rules.
Refreshments: Available on site.
Procedures: Before going to the Draw all team captains/managers must report to the Team Registration Desk where they will record their teams attendance and any changes to the previously nominated team.