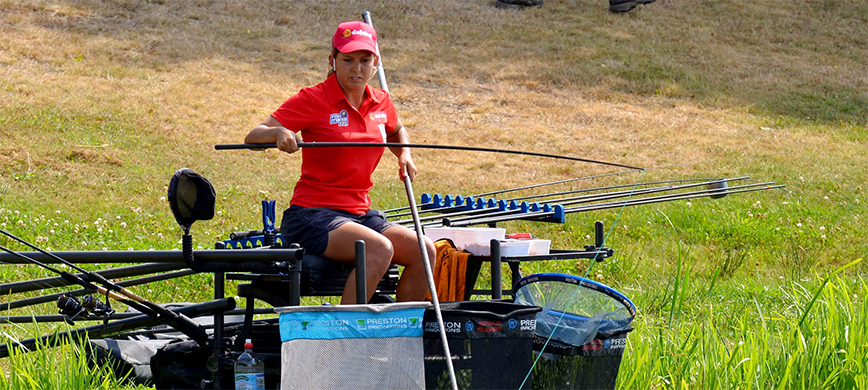 Ladies National Championship
Tunnel Barn Farm Fishery, Warwick
Saturday 9th July 2022
TICKET SALES WILL OPEN MONDAY 4th APRIL 2022 at 10:30am.
The Ladies National Championship is open to individual members of the Angling Trust over the age of 16 on the day of the event. You can join here www.anglingtrust.net/membership
The competition has both an individual and a team category. The event will be scored by overall weight and the winner of the individual event will become the Ladies Individual National Champion 2022. To compete in the team event participants must also be competing as an individual.
You must print a copy of your e-ticket and take it with you to the event and present it to the organiser upon registration.
Entry fee: Individual is £20.00. Team event is £20.00 (plus optional pools available)
Headquarters: Tunnel Barn Farm Fishery, Shrewley Common, Shrewley, Warwick CV35 7AN
Lakes reserved: TBC
Draw: TBC
Fishing: 11:00am – 4:00pm (Duration 5 hours)
Closure of waters for practice: TBC – please check with the Fishery directly as this could be subject to change depending on their open matches.
EA Rod Licence: Competitors must be in possession of a valid Environment Agency Rod Licence. Failure to possess a Rod Licence will result in disqualification from the event.
Keepnet: Minimum length of 2 metres (also see fishery rules regarding the number of nets and weight in each net).
Rules / Bait bans: Check Fishery & Angling Trust rules.
Refreshments: TBC
Tunnel Barn Farm Fishery, Shrewley Common, Shrewley, Warwick, CV35 7AN

Ticket Sales are Over
Ladies National Championship 2022
Read more
2021 LADIES NATIONAL REPORT
Angling Trust Ladies National Championships 2021
Saturday 17th July 2021
Packington Somers, Meriden
39 fished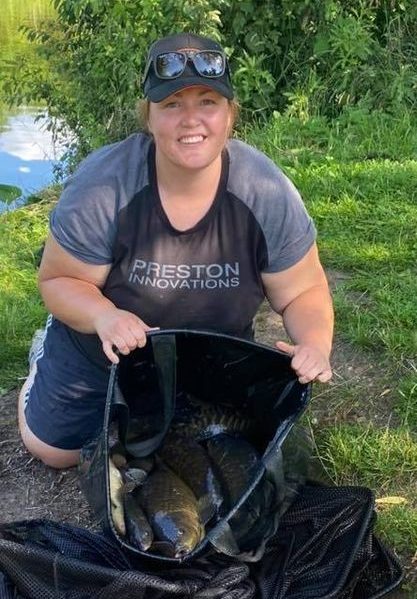 This match was fished entirely on Molands Lake and though plenty of large carp were visible during the day very few were caught in the red hot conditions. After the draw the night before England Ladies International Samantha Sim was set up as favorite to win after being drawn peg 45 on scarecrow point.  And so it proved and Sam won at a canter, fishing a pellet feeder all day Sam caught 37.675Kg of F1's to regain the title of Ladies National Champion for 2021.  England team mate, Kayleigh Smith, just back from her England Carp debut took second place from peg 55 with 22.750Kg which included the biggest carp of the day at 6.020Kg and Shannon Swallow was 3rd form peg 21 with 21.300Kg.
The Angling Trust would like to thank John Burchall and his team at Packington Somers for their help and assistance on the day.
Result:
1st          Samantha Sim                 36.675Kg
2nd         Kayleigh Smith                 22.750Kg
3rd          Shannon Swallow           21.300Kg
4th          Sarah Taylor                     20.350Kg
5th          Helen Dagnall                  13.950Kg
6th          Charlotte Gore                12.975Kg
LADIES NATIONAL 2021 RESULTS