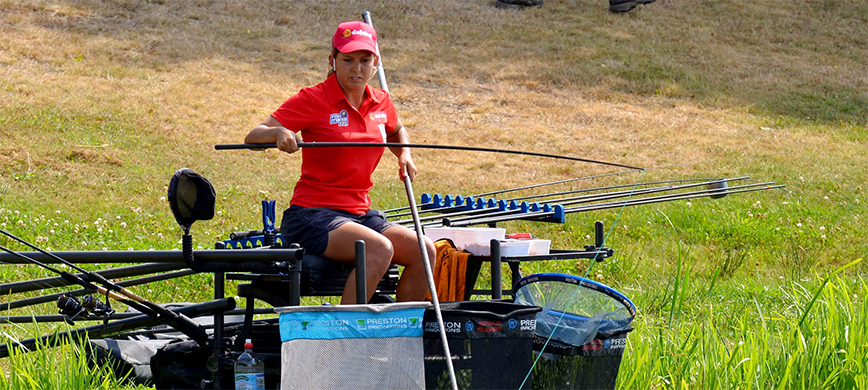 Ladies National Championship
Marsh Farm Fishery
Saturday 3rd October 2020
The Ladies National Championship is open to individual members of the Angling Trust over the age of 14 on the day of the event. You can join here www.anglingtrust.net/membership
The competition has both an individual and a team category. The event will be scored by overall weight and the winner of the individual event will become the Ladies Individual National Champion 2020.
To compete in the team event participants must also be competing as an individual. For the entry form please contact [email protected]
You must print a copy of your e-ticket and take it with you to the event and present it to the organiser upon registration.
Closing date for entries: Wednesday 30th September 2020 at 3:30pm.
Headquarters: Marsh Farm Fishery,  Station Lane, Milford, Surrey. GU8 5AE
Lakes reserved are; Harris Lake
Draw: 08:30am
Fishing: 11:00am – 4:00pm (Duration 5 hours).
Closure of waters for practice: from Friday 11th September 5pm. Please check with the Fishery for their open matches, could be subject to change.
EA Rod Licence: Competitors must be in possession of a valid Environment Agency Rod Licence. Failure to possess a rod licence will result in disqualification from the event.
Keepnet: Minimum length of 2 metres
Rules / Bait bans: Check Fishery & Angling Trust rules.
Refreshments: Available on site
Eligible fish: All fish caught are eligible for weighing with the exception of Game Fish, Pike, Zander and Crustaceans.
Procedures: Before going to the Draw all team Captains/Managers must report to the Team Registration Desk where they will record their teams attendance and any changes to the previously nominated team.