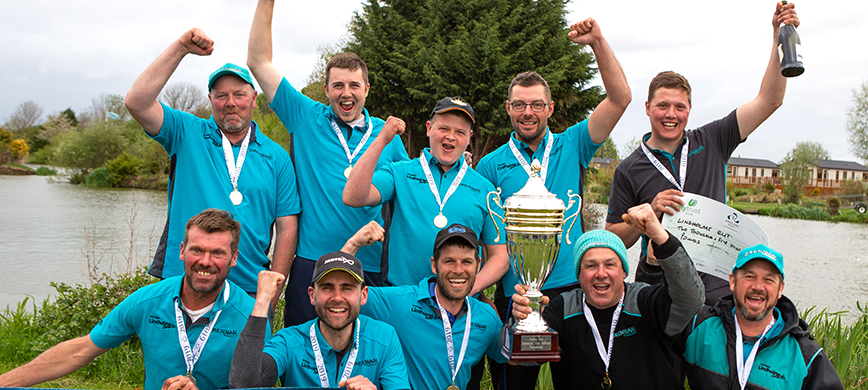 Team Commercial Stillwater National
Please note: This competition is subject to and ran in compliance with government restrictions and Covid-19 guidelines. Please click the AT Covid-19 hub here https://anglingtrust.net/covid-19/ for updated information.
Please visit us again here for further updates for this Championship.
Entries are now closed.
Once the Competitions team have received your intention to fish and deposit application they will confirm receipt and provide details of the breakdown of fees to pay and when/how to pay your deposit to secure your place.  Please remember that your club/association membership is updated as this is a condition of entry at this stage.
Drennan Lindholme Lakes 
Sunday 25th April 2021.
Sponsored by Drennan Lindholme Lakes in £2,500 prize money to winning team.
The Team Commercial Stillwater National Championship is a team event, consisting of teams of 10 anglers with up to 10 reserves.
To compete in the Team Commercial Stillwater National Championship clubs/organisations must have affiliated membership of the Angling Trust and all individuals listed on the entry form must be individual members of the Angling Trust.
Entry fee is £200 per team (plus optional pools available)
HQ: Drennan Lindholme Lakes Fishery, Don Farm, West Carr, Epworth, Doncaster, DN9 1LF.
Draw: 08:00am
Fishing: 11:00am – 4:00pm (Duration 5 hours).
Closure of waters for practice: from 5pm Saturday 24th April (Important notice: Anglers must check with Fishery directly as depends on the matches they are hosting).
Licences: All competitors must be in possession of a current Environment Agency Rod Licence. Any competitor reported by the Environment Agency to the resulting team on the day of the match will be disqualified.
Keepnet: Minimum length of 2 metres
Bait bans: No bloodworm and joker (this is in accordance with local rules)
Refreshments: Available on site
Eligible fish: All fish caught are eligible for weighing with the exception of Game Fish, Pike, Zander and Crustaceans.
Procedures: Before going to the draw all team Captains/Managers must report to the Team Registration Desk where they will record their teams attendance and any changes to the previously nominated team.
All weighing in and recording will be carried out by Senior Stewards who will be provided by the organising club, therefore teams will not be required to provide stewards.