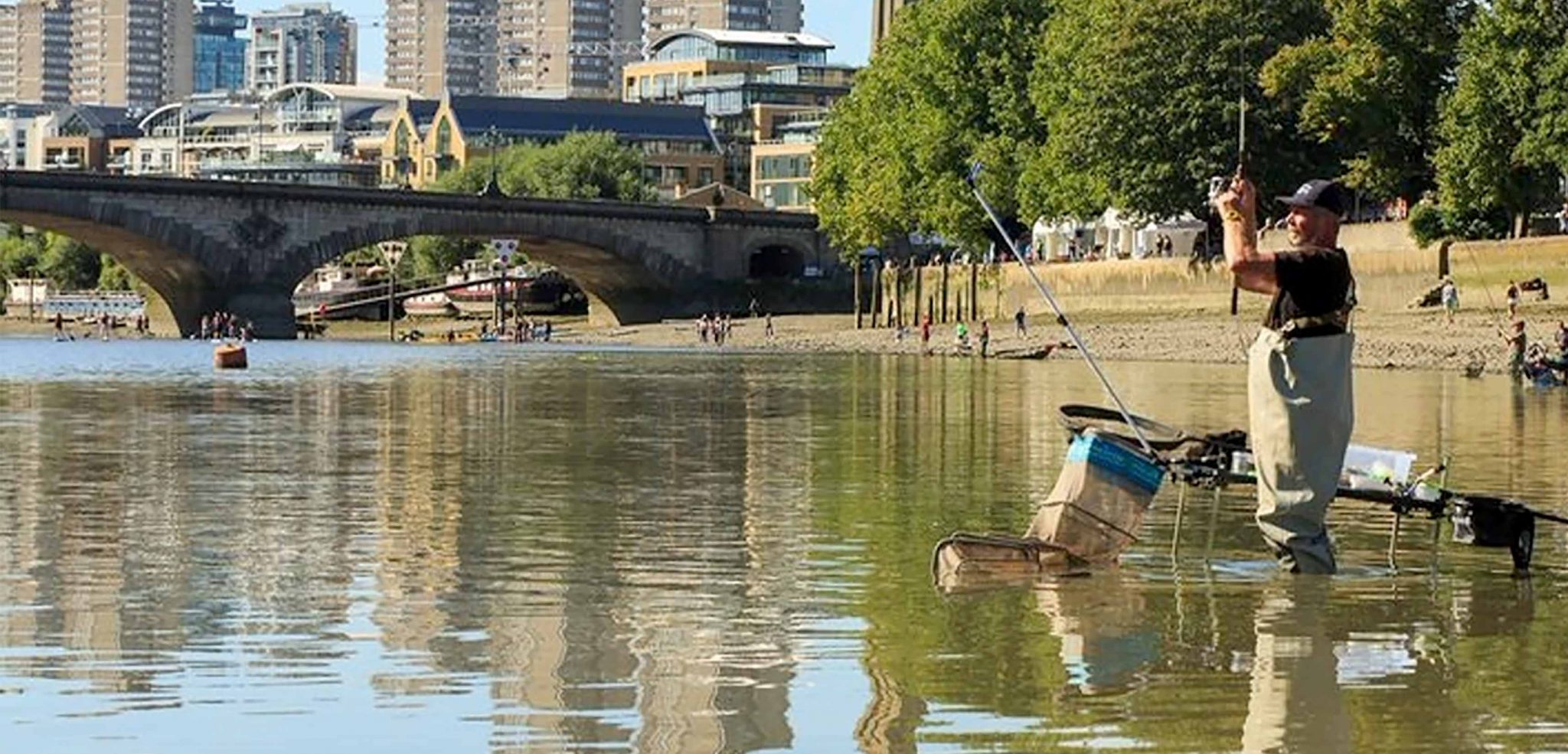 Tidefest
Following the government's announcement of a roadmap out of lockdown and the resumption of outdoor events later in the year the Angling Trust is pleased to confirm that the 2021 Thames Tidefest Angling Championship to take place on the tidal Thames in London on Sunday, September 12th. All the ticket monies will once again be donated to the kids angling charity Get Hooked on Fishing and the tickets are on sale from March 11th. This year's trophy will be dedicated to the memory of Mike Martin-Davies, the talented Welsh match angler and three times Tidefest winner who sadly died of Coronavirus in January. It will be engraved with his name.
Now in its eight year the 40 peg match, which is sponsored by Thames Water once again has generous pay outs with a first prize of £500.  It is expected to attract some of the region's top river anglers as previous matches have thrown up big bags of bream. Last year's match was notable for the number of quality roach caught in the latter stages of the tide. All fish, with the exception of eels, can be weighed in.
40 peg open
£1,000 prize money plus pools and trophy
Prize monies: 1st place – £500; 2nd – £400; 3rd – £200; 4th – £100 plus £50 per 5 peg section. (overall match winners excluded). Winners cheques available on the day.
We will be fishing two zones; the gravel foreshore downstream of Kew Bridge at Strand on the Green on the north bank, and below Barnes railway bridge on the south. In all sections there are large shoals of roach, dace and bream. Waders are essential and wading up to thigh depth is allowed within the confines of your peg. All species can be weighed in except eels.
Cost: £20.00 all in – £15.00 pools plus £5.00 ticket – proceeds to Get Hooked on Fishing
Please see the linked document below for full information including parking, refreshments, prize giving, etc.
EVENT INFORMATION
Draw: 7.00am Brentford Boating Arch, Kew Bridge, Strand on the Green, W4 3RE
Tides: High – 6am 6.9m. Low – 1.30pm 0.8m
Fishing: Five hours from 8.30am – 1.30pm (depending on tide height)
Zones: A) Strand on the Green. B) Barnes foreshore
Continental Payout: Top Four prizes alternating by zone
Tickets also available from:
Tackle Up – 151 Fleet Road, Fleet GU51 3PD. tel 01252 616129