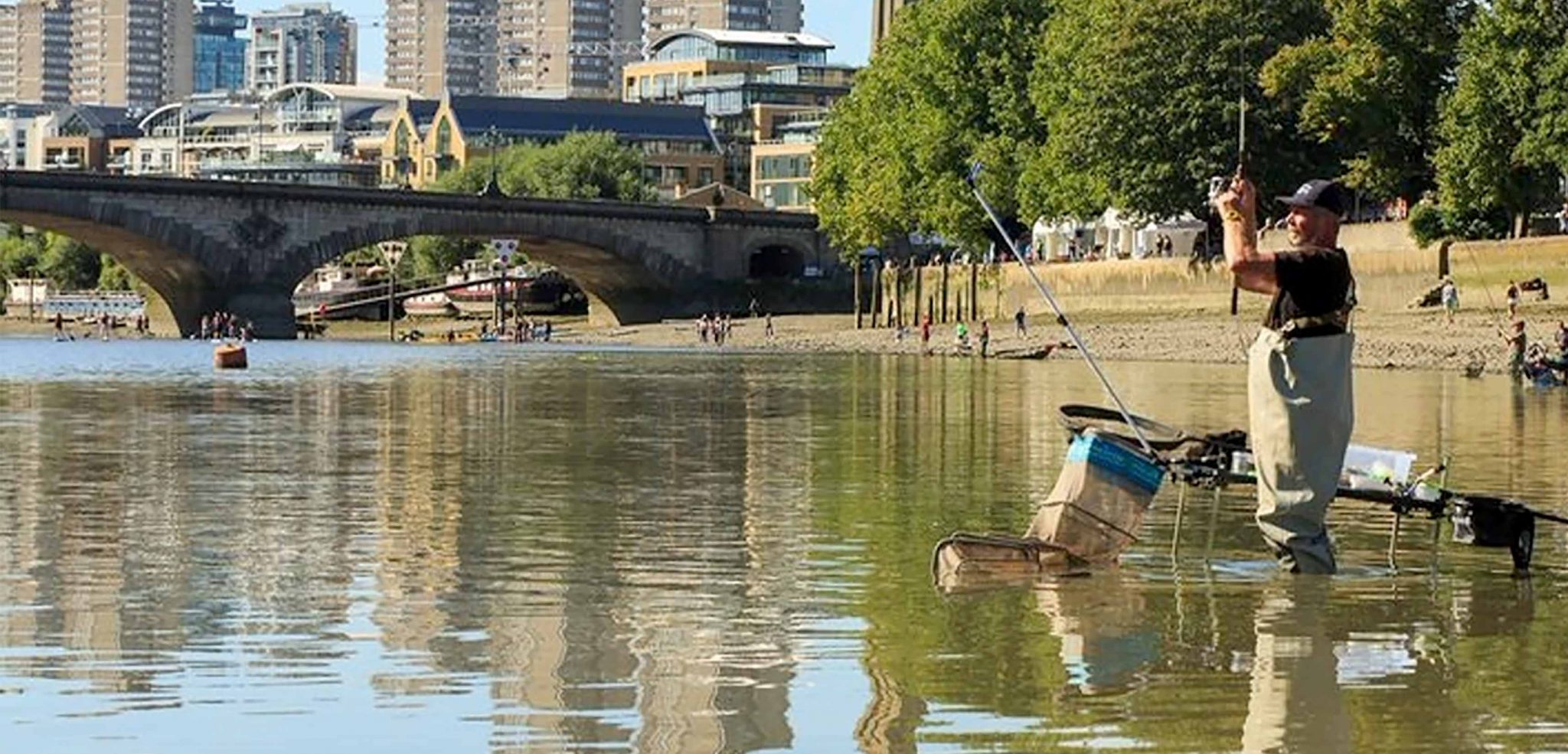 TideFest
Thames Tideway Angling Competition
Please click here for the TideFest 2020 information sheet.
40 peg Open – £1000 prize money plus pools and trophy
Sunday September 6th. 8.30am to 1.30pm – draw 7.00am
Strand on the Green, Kew Bridge London W4 3RE
We will be fishing two zones; the gravel foreshore downstream of Kew Bridge at Strand on the Green on the north bank, and below Barnes railway bridge on the south. In all sections there are large shoals of roach, dace and bream. Waders are essential and wading up to thigh depth is allowed within the confines of your peg. All species can be weighed in except eels.
Book tickets at;  
Ron's Tackle, 465 Upper Richmond Rd West, London SW14 7PU tel: 020 8876 4897
Tackle Up – 151 Fleet Road, Fleet GU51 3PD. tel 01252 616129
TICKETS SOLD OUT VIA THE ANGLING TRUST
Cost: £20 all in – £15 pools plus £5 ticket – proceeds to Get Hooked on Fishing 
Continental Payout – alternating by zone 
Prizes: 1st place overall – £500; 2nd – £400; 3rd – £200; 4th – £100. Plus £50 per 5 peg section