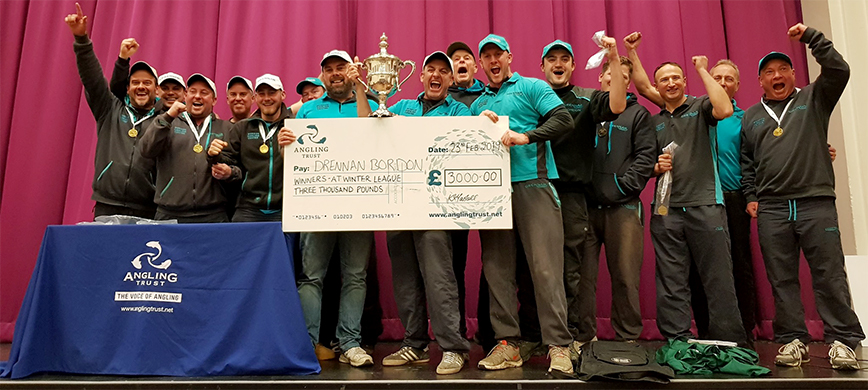 Winter League
Angling Trust Winter League 2020-2021 season.
Following recent consultation with leagues/teams the Angling Trust can confirm that the majority of leagues have confirmed that they would like to see the 2020/2021 Winter League season cancelled and to start again in October with the new league series.
The Angling Trust has cancelled the Winter League with immediate effect and it will commence again with the new series in October (subject to Government Covid guidelines). The Angling Trust has written to all teams so that refunds can be actioned for all entry fees paid.
Angling Trust Winter League 2021-2022 season
Please note: This competition is subject to and ran in compliance with government restrictions and Covid-19 guidelines. Please click the AT Covid-19 hub here https://anglingtrust.net/covid-19/ for updated information.
Please visit us again here for further updates for this Championship.
The Winter League series is a team event with some of the best anglers in the country who take part.  The Winter League commences at the beginning of October and concludes by the end of December with a grand final in February the following year.
Entry Fee is £80 per team
No Angling Trust membership requirement has been implemented to take part this season.
Local leagues fish teams of 6, 8 or 10. To be determined locally
No semi finals
The Grand Final will be 1 day event split over 2 venues, 1 natural venue and 1 commercial fishery
Team sizes for the final will be 10 anglers, 5 anglers from each team will fish on each venue
Thank you for your continued support to all leagues/teams.