AT Loch Style Team Championships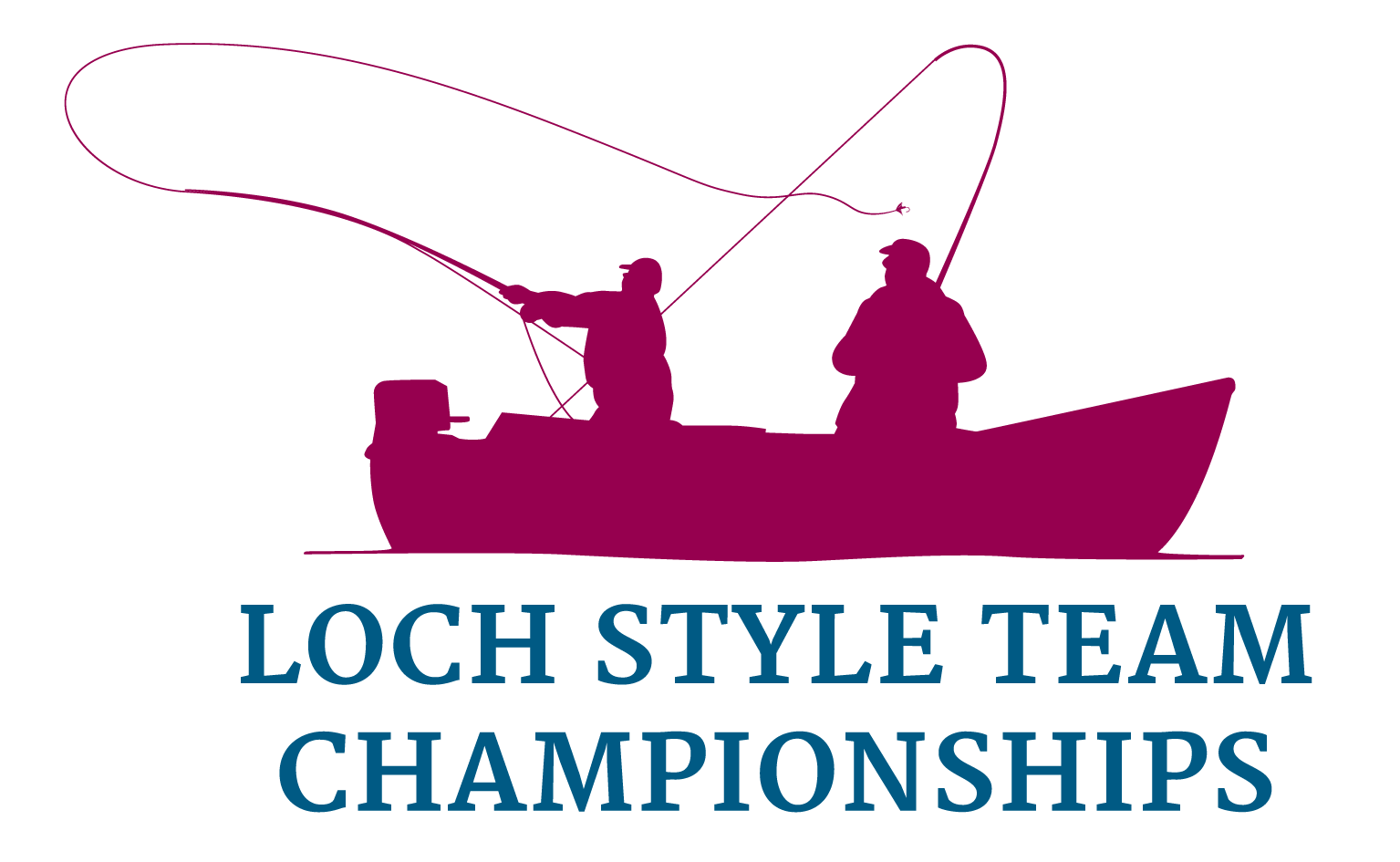 The Angling Trust Loch Style Team Championships will take place on Saturday 25th & Sunday 26th June 2022 at Draycote Water. The six-person team event boasts a huge cash prize fund of up to £4,300*.
There are no heats or regional eliminators, just a simple two-day competition with a fantastic prize fund up for grabs.
The competition is open to all clubs and match groups from the UK, Ireland and further afield but places are limited to a maximum 16 teams. These will be allocated on a first come first served basis when entries open in 2022. Angling Trust member clubs will benefit from a reduced entry fee.
The competition is fished to International Rules scored on a full catch, measure and release basis and the match will be regulated by boat stewards.
Entry fees for member and non-member clubs are all inclusive and will cover fishing permits, boat hire for two days and administrative costs. Individual membership is not a requirement to compete.
Angling Trust Member club fee: £550.00
Non-Member fee: £650.00
Angling Trust Club/Match Group membership starts at £67, and clubs can join at www.anglingtrust.net/membership
*Prize fund subject to entries
Anglers aged 16 and 17 on the day of the match are eligible to take part if parental consent is provided. Where teams contain an angler under the age of 18 the team captain must contact Daniel Williams via email d[email protected] to provide the name of the angler(s) and a contact number/email of the angler's parent/guardian.
 HOW TO ENTER
Priority entries for this competition will open on Tuesday 8th March at 11.30am, standard entries Thursday 17th March at 11:30am and close on Sunday 19th June at 23.59pm. Entries are through the Angling Trust Booking system only at https://anglingtrust.net/competitions
For further information on this competition please email Competitions Development Manager Danny Williams at [email protected] or call 07854 240 368.
You can download a PDF of the rules at the bottom of this page.
Six anglers will form a team, each team will be split into two sub teams of three anglers.
The match will be fished to international rules and on a full catch, measure, and release basis. Boats must return to the jetty in time for the end of each session where score cards will be submitted to organisers. The combined team length in cm over two days will determine the overall result and winning team.
The match will consist of three 3-hour sessions each day. During each session, one angler from each sub team of three will act as a boat steward for another team while the fishing pair will fish together in the same boat with a boat steward from another team. Every angler must act as a boat steward for one session each day, each angler will fish for 6 hours each day and act as a boat steward for 3 hours.
Boats for practice must be paid for direct with the fishery and are not included in the competition entry fees.
Day 1
Session Times
Briefing: 08.00 held at Draycote
Session 1: 09.00-12.00
Session 2: 12.30-15.30
Session 3: 16.00-19.00
Day 2
Session Times
Session 1: 09.00-12.00
Session 2: 12.30-15.30
Session 3: 16.00-19.00
Presentation from 19.45
Practice Boats
Boats for practice on Friday 24th have been reserved at Draycote. Should you wish to book a boat please contact the fishing lodge direct. Boats for practice must be paid for direct with the fishery and are not included in the competition entry fees.
Please Note: To ensure all teams have access to boats for practice teams will be limited to 2 boats each.
To book contact Draycote Trout Fishery on:
01788 812 018 or [email protected]
25 June 2022 - 26 June 2022

Draycote Trout Fishery, CV23 8AB

Ticket Sales are Over
AT Loch Style Team Championships – 25th & 26th June 2022
Read more
2021 Report Under Construction
After having to postpone Angling Trust's Loch Style Team Championship in 2020, it was simply wonderful having the teams out again in 2021 for this popular competition format and converted Purse and Trophy.
With Anglers traveling from right across the length and breadth of the UK to both practice the week prior and compete over the weekend. This is one of the most tactical events in the calendar, with opportunities for teams to discuss the fishing and tweak techniques.
Format: the competition, as in previous years with three, three-hour fishing sessions split by a thirty-minute break, when session score cards are handed in and teams regroup, sharing tactics and flies for the following sessions. Out of each six-angler team two anglers steward in another team's boat whilst their fellow team anglers' fish in their pairs.
Weather warnings posted Thursday/Friday had Teams preparing for heavy rain and possible lightning, however the conditions over the weekend could not have been better. The quality of the sport grew, as the Anglers got to terms with the best areas and subtleties of Trout's preference to presentation and flies.
During practice, teams found fish deep, very deep! However, once the fish were found they were feeding well and simply had each team perfecting retrieve and fly selection to maximise action and fish brought to net. Line choice was basically, "Get them Flies down!" with various Di 7's, 8's, Depth Seekers and Booby Bashers being amongst the favourites.
Day one, sore most boats concentrate drifts on to Barn & Draycote Bank, with the wind coming across the reservoir from Toft Bay on day one. Whilst on the second day, wind swinging in from the North, Competitors had longer drifts over steady depth from the Valve and buoy C to Rainbow Corner and buoy A.
The fishing was not easy, it is late July after all, but as Anglers got to grips with what worked the score cards began to fill up, with sessions on the first day progressing, session one, twenty fish, session two 35, session three 40. Sunday's wind change gave the opportunity for Anglers to maximise the time flies where in front of fish, session one seeing 56 fish, two 53 and then all teams turning on for a top performance in the final three hours for 71 fish recorded.
Massive thanks must go to all our competing Anglers the Captains for getting their teams together so swiftly after both the last eighteen months of Covid restrictions and with a change of original date from June to July. To Ifor Jones, Tom Bird and all staff at Draycote Water for hosting the event and the ladies in at New Leaf Catering who stayed late to ensure all our Anglers and Volunteers were feed after two hard day's efforts.
Daniel Williams, Angling Trust Competition Development Manager said:
"I'm already looking forward to next year's event, this is a super format for observing the Match unfold, the 25th & 26th of June are already book with Draycote for 2022 and the feedback from our competitors is they're also ready looking forward to next year's Match too".
Top four teams – fish numbers and points:
1              Fly Boys                               69            Fish        3021     Points
2              Renegades                          59            Fish        2589     Points
3              Greenwell Persuaders      54           Fish        2432     Points
4              Draycote Rio Masters       53           Fish        2383     Points
The weekend of the 15th/16th June 2019 brought the second Angling Trust Loch Style Team Championships held this year at Draycote Water. Sixteen teams were to battle it out for their share of the £6,000 prize fund with the 2018 champions Fulling Mill FNF Nymphomaniacs returning to try and retain their title. There were several new teams this year with Team Costa entering three teams and the England Ladies, after their gold medal success at Draycote in the Ladies Home International a week previous, also putting a team in for the first time.
The format of the competition was the same as in the first year, with three, three-hour fishing sessions split by a 30-minute break allowing score cards to be handed in and for teams to regroup and share tactics and flies for the following sessions. Out of each six-angler team two anglers would control in another team's boat whilst the other four anglers would fish in pairs. The match was fished to full catch and release with fish measured and recorded by the boat controllers. The winning team would be the team that had the overall greater length of fish over the two fishing days.
Many teams practised in the run-up to the competition weekend and found fish in Toft Shallows, Dunn's Bay, A buoy, J Buoy and out in open water. As always anglers found a mix of methods worked during practice with Di5 lines and a FAB and Booby combo, to Buzzers under the bung, tip lines with FAB's/Booby and nymphs and even dries.
Session one on match day started at 9am and there was a three-way split with the boats. Some of the field headed to A buoy/Rainbow Corner, some made their way to Toft whilst the others headed to D Buoy. It soon became clear that the fish off A Buoy had switched off and Dunn's, the open water and Toft were the places to be. At the end of session one Elinor and Draycote Rio Masters were out in front with 16 fish.
Session two again saw a three-way spilt with the open water, Toft and Dunn's seeing the most action. Toft in particular had switched on and the Flash Attack Reservoir Dogs made the most of this with 14 fish coming to their boats. The final session brought mixed results with some teams struggling whilst others put fish in the boats with both the Reservoir Dogs and Pitsford Pirates catching 17 fish.  At the end of day one things were close at the top with everything to play for on day two.
Session one of day two saw boats head to Toft and the open water- it was here that the Draycote Rio Masters found fish willing to feed and they brought 18 fish to their boats for measuring. During the second and third session the fish had wised up and the fishing became more difficult and these last sessions were taken by Fulling Mill FNF Nymphomaniacs who had found bigger fish up by the tower. It was clear that it was going to be very close at the top by the time the boats were tied up.
With no weigh-in the results were soon announced and the Fulling Mill FNF Nymphomaniacs had done enough to retain their title catching 70 fish for a total length of 3211. An outstanding achievement. The Nympho's tactic to target the bigger fish at the tower on day two paid off.
Kieron Jenkins Captain of the Fulling Mill FNF Nymphomaniacs said "We arrived at Draycote Water two days prior to the second Angling Trust Loch Style Championship in hope to search out the best areas, methods and flies. The first practice day was on fire, fish were all over the lake bulging to daphnia, sipping green midge and sporadically hitting shoals of pin fry. All of the team caught good numbers of fish using Blobs and Boobies on Di3's to nymphs and buzzers on a floater. Practice day two saw things slightly change, the weather slightly turned with heavy downpours of rain and spells of total flat calm. Our catch rate on the sinkers dropped dramatically and the floaters/tips stood out massively.
We took a chance and sent all the team out on the same method; Airflo 6ft Slow Tip, two FAB's and two nymphs strung up on 7lb Fulling Mill Masterclass Fluorocarbon. After the first day of competition we were around seven fish behind the leaders, Reservoir Dogs – a great place to be heading into day two with no reason to change our tactics.
Again, the weather played its part and halfway through the day the wind picked up making things slightly more difficult. I dropped from a 6ft Slow Tip to the 6ft Fast Tip, hoping to get my flies to bed-in to the wave, allowing me to fish the same depth and speed as the previous day. Fortunately, the change paid off, and we'd managed to win the second session. Back at the jetty we had an in-depth team talk and decided to go for broke, sending our two boats to the corner of the dam where we'd caught a good number of fish, all setting out on the 6ft Fast Tip. The last session saw us land 15 fish between the two boats, three more than any other team, giving us another session win.
We knew it was a close match with a handful of other teams doing well throughout, and the word on the bank was that we'd caught the same number of trout as The Pitsford Pirates, and a couple more than day one leaders the Reservoir Dogs. The wait for the results was intense with great banter between the teams. The results were read from tenth place and we were delighted to hear that Pitsford Pirates were called third and Reservoir Dogs second, putting us in first, winning the £3,000 prize and the Angling Trust Loch Style Championships for the second time running!"
Craig Barr from the Flash Attack Reservoir Dogs said "The Angling Trust six-angler team event is awesome. The format, three, three-hour sessions a day in which four of your six anglers are fishing at any one time is exciting. It brings excitement, teamwork, focus, and fun. You get chance to regroup as a team, and if necessary, change your plan of attack. This competition gives a buzz like no other."
Charlie Abrahams Captain of the Pitsford Pirates said "We found this a terrific event with the innovative format placing a large emphasis on teamwork. The time off the water was as important as the time on the water. We honed a method based on fishing buzzers close to the north shore. By sharing flies and experience we managed to perform very consistently even in the middle of the day and during the windy conditions. It was an extremely close finish with it all to play for in the final session. Congratulations to the Nymphos and Dogs!"
Andy Taylor Angling Trust Competition Support Officer said "I've had the pleasure of fishing this competition over the last two years and it really is a 'team' event with plenty of banter between the teams. We have moved from 11 teams in the first year to 16 this year and we now plan to offer 20 team places for this competition in 2020. We have booked Draycote Water again for 2020 and have provisionally booked the weekend of June 13/14th. A BIG thank you must go to the anglers who took part this year, to Ifor Jones, Tom Bird and the staff at Draycote Water for hosting the event and to Ben Thompson and his team at the Angling Trust for all the background work in running this great team competition."
Top 5 Results:
1st – Fulling Mill FNF Nymphomaniacs (70 fish) 3211 (combined fish length) £3,000 (prize money)
2nd – Flash Attack Reservoir Dogs (66 fish) 3143 (combined fish length) £1,500 (prize money)
3rd – Pitsford Pirates (70 fish) 3140 (combined fish length) £1,000 (prize money)
4th – Elinor (63 fish) 2889 (combined fish length) £600 (prize money)
5th Greenwell's Persuaders (60 fish) 2846 (combined fish length) £450 (prize money)