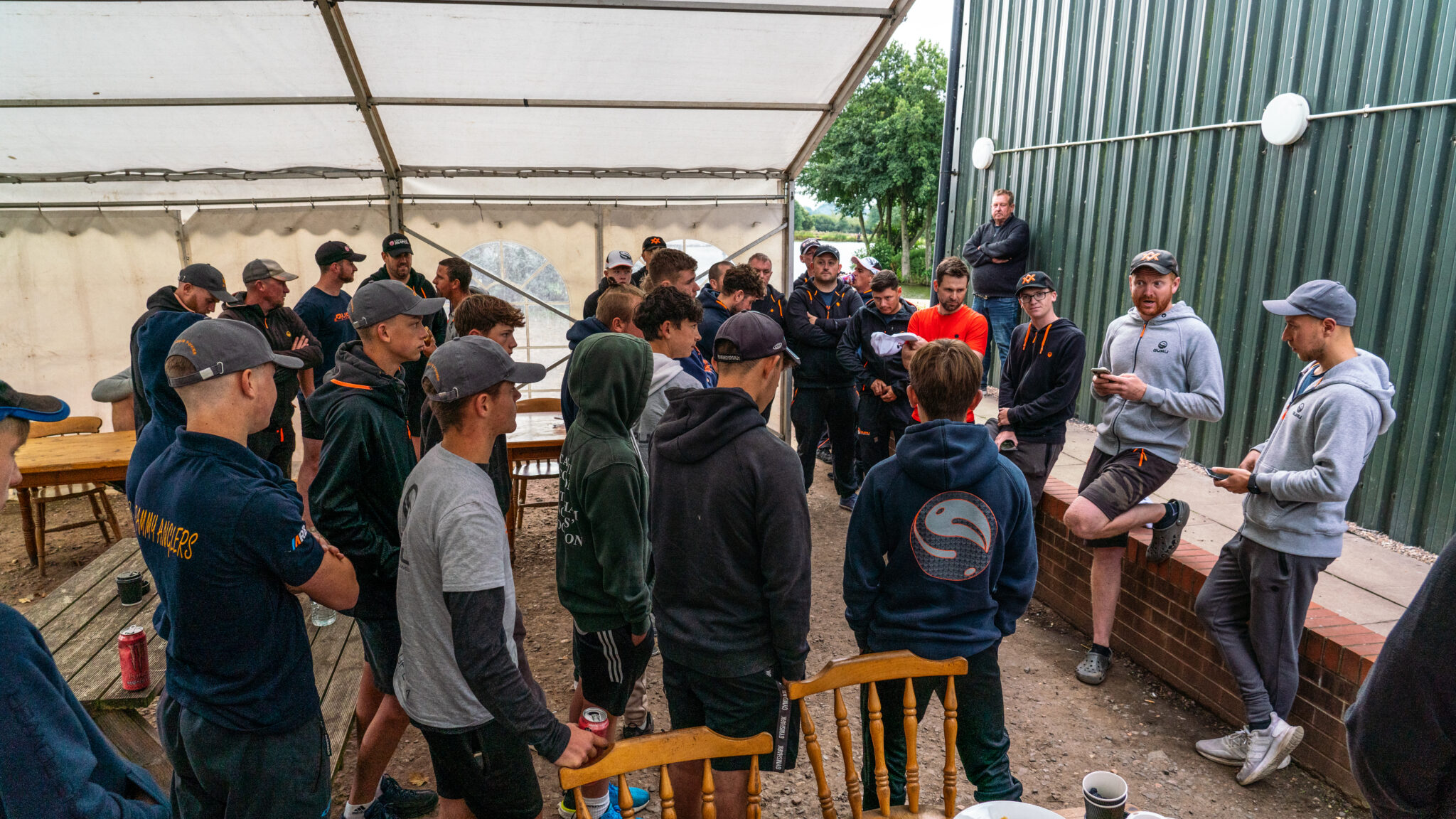 Coarse Talent Pathway
The Angling Trust Tackle Guru Coarse Talent Pathway is designed to develop the youth of tomorrow by putting anglers in a competitive situation with a focus on performance. Pole and Waggler tactics will be the focus during these sessions with anglers asked to use natural baits. The programme will give coaches an opportunity to observe and communicate with the anglers on a 1-1 basis imparting their years of high-level knowledge. Coaches will assess anglers based on their combined performance and results.
Young anglers are invited to apply and if selected can enter the Talent Pathway programme which aims to coach anglers into selection for the Under 15s Coarse England team, this selection is made by coaches and team managers at the final.
To participate in the Talent Pathway programme, you must be aged between 10 years to 15 years on 31st December 2023. N.B. this date range is subject to change.
For more up-to-date information please visit the Angling Trust Competitions Facebook page here.
Angling Trust Tackle Guru Coarse Talent Pathway 2024
Applications for the Angling Trust Tackle Guru Talent Pathway 2023
More information coming soon…
Talent Pathway Final – Barston Lakes, Saturday 20th April 2019
Saturday saw the Guru England Under 15's Trial Assessment and the Guru Angling Trust Talent Pathway Inter Regional Final take place at Barston Lakes, Solihull. Amazingly, 19 of these were actually under 15 years of age and took part in the England trial. In total there were 38 young anglers from the North, Midlands and South battling it out for the Talent Pathway Inter Regional honours.
The England Under 15 Assessment was very tight, with some amazingly talented anglers taking part where Team Manager Joe Roberts and team coach Matt Godfrey selected five anglers. Here's the official team announcement of the anglers that will be representing The Tackle Guru England Under 15's Team in this year's World Championship at Lake Vicario in Spain later this year:
Matthew Mollart, Sheffield
Billy Kirk, Sussex
Harry Keys, Buckinghamshire
Austin Jennings, Bracknel
Charlie Sibley, Winchester
Well done to all of the above and to all of the other anglers who took part in the England Under 15 trial. Guru will be covering this year's Under 15's World Championships out in Spain, and hopefully we'll see the Guru Under 15's Team bring back gold for England!
Here's the results of the Guru Angling Trust Talent Pathway Inter Regional Final:
Teams:
1st – Team Midlands – 177lb
2nd – Team North – 175lb 6oz
3rd – Team South – 171lb 14oz
Individuals:
1st – Josh Derry – 42lb 8oz (winning a Guru Fusion Rod Hold-all)
2nd – Fin Moore – 41lb 8oz (winning a Guru Fusion Pole Hold-all)
3rd – Josh Paling – 38lb 8oz (winning a Guru Fusion Bait Pro)
Massive congratulations to Team Midlands on the win and to the top three individuals. As you can see the weights have been mega tight with some impressive weights in just four hours fishing.