European Team England
FIPSed 28th Coarse Angling Europe World Championship
Venue: Spannenburg – Prinses Magriet Canal, Netherlands
Date: 29 – 30 June 2024
World Championship Reports
FIPSed 27th World Coarse Angling Championship for Europe
24th to 25th June 2023, Deseda Lake, Hungary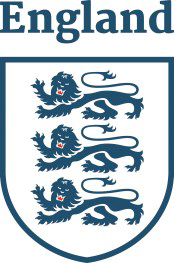 Angling Trust Team England manager Mark Downes has selected his squad for this year's European Championships as they bid to retain their gold-winning title from Portugal last summer.
Captained by 2022 bronze medallist William Raison, the squad consists of Steve Hemingray, Cam Hughes, Matt Godfrey, James Dent, Simon Willsmore, with assistant manager Darran Bickerton in support.
This time the reigning champs will head to Lake Deseda – a massive stillwater venue situated just over 100 miles southwest of the Hungarian capital, Budapest – and the manager isn't predicting an easy ride.
"Last year's performance against all of Europe's top teams was outstanding," admitted Mark. "Beating Portugal on their home turf is never easy but our superb comeback on day two and taking the title was icing on the cake after an intense week on a notoriously difficult venue.
"This year's championships will be equally difficult to win. Here I expect Hungary, Italy and France to be the teams to beat, with Czech Republic and Serbia, who are the current World Float and World Feeder Champions, also in the mix."
Lake Deseda has played host to several world championships in recent years, the latest event on the water saw the Outlaw Pro Carp Team England squad claim team gold in September 2022.
But it will be the silverfish rather than the carp which will be the target for Mark's lads come June.
"Bream and skimmers will be the predominant species in June with the prospect of bleak playing a deciding factor, revealed Mark. "Being shallow, up to 3m deep, distance waggler fishing is likely to be the main method with whip for bleak and long pole playing a lesser role.
"It's going to be tough; we all know that bream and skimmer venues are never 100 per cent fair, but we have a great bunch of lads that will be prepared for all eventualities."
TEAM ENGLAND EUROPEAN SQUAD
Mark Downes – Manager
Darran Bickerton – Assistant Manager
Will Raison – Captain
Steve Hemingray
Cam Hughes
Matt Godfrey
James Dent
Simon Willsmore