U25's Team England
FIPSed 16th World Coarse Angling Championships for U25's
Venue: Bela Crkva – canal DTD Kajtasovo, Serbia
Date: 10 – 11 August 2024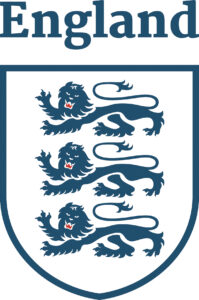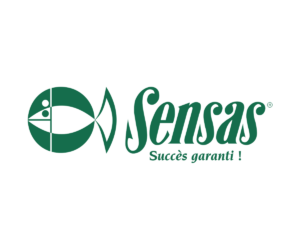 NEWS: ANGLING TRUST ENGLAND U25 SQUAD SELECTED FOR 2023 WORLD CHAMPS
England U25 manager Mark Downes has selected an incredibly strong line up of young anglers to take on the World Youth Championships in Portugal this August.
The Sensas-backed Angling Trust England U25 squad will consist of three anglers from last year – Andrew Cranston, Josh Newman, and Dean Jacques – with Will McCranor and Josh Derry moving up from the U20s and a new cap for Lewis Bray.
Mark's selection follows two assessment days where anglers were put through their paces, firstly during a pole and bloodworm session at Gloucester Canal and last weekend with a big waggler test on Barston Lakes, run by Mark and assistant manager Darran Bickerton.
The Nation's three Youth squads – Guru England U15, SSB Group England U20, and Sensas England U25 – will all be tackling the River Sorraia near Corruche, a venue well known to our international anglers, on August 5 and 6.
"It's a very technical and tough river to master," admitted Mark, who led the Men's team to golden glory in the European Champs on the same water in 2022. "But we've had a lot of success on there in the past and the squads which are going out in August will have the benefit of lots of knowledge.
"These are three very strong squads and they're all focussed on winning gold."
Last year the U25 squad finished fourth in the competition in Slovenia by an agonising half a section point – in effect just a couple of fish short over the two days. This time they'll be hoping to emulate the squad who fished the Sorraia in 2016 and romped home as gold medallists.
"The teams will all need to be on their game as there are a lot of tactics to master including whip and pole at 6m for small fish, a 13m pole line for carassio and catfish, a 25m slider line for cats, and a waggler line at 35m with stickymag for barbel," added Mark.
Congratulations to all the young anglers selected to represent Angling Trust Team England this year!
Keep up to date with all the Angling Trust England teams on our Competitions News section of our website – Competition News – Angling Trust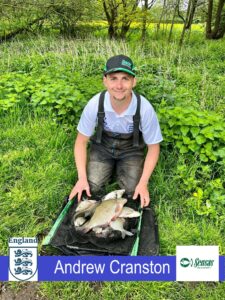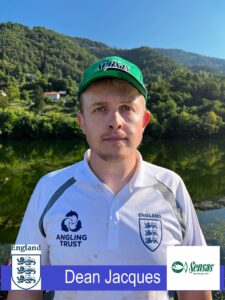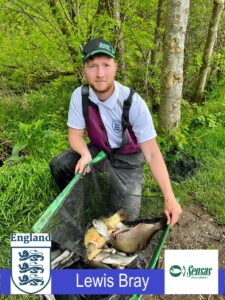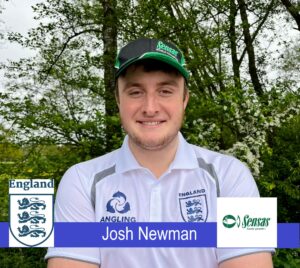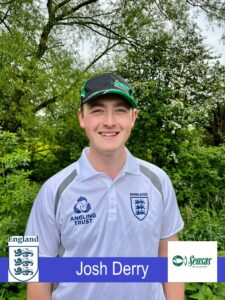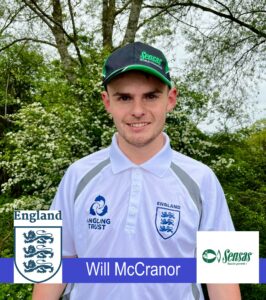 ENGLAND YOUTH TEAMS 2023
GURU ENGLAND U15
Nicholas Brocklebank – Zak Brotherton – Barnaby Newman – Alfie Swieton – Hyram Wilsher
SSB GROUP ENGLAND U20
Joshua Duffy – Callum Jennings – Billy Kirk – George McHugh – Louis Morris – Alfie Nicholls
SENSAS ENGLAND U25
Lewis Bray – Andrew Cranston – Josh Derry – Dean Jacques – Will McCranor – Josh Newman