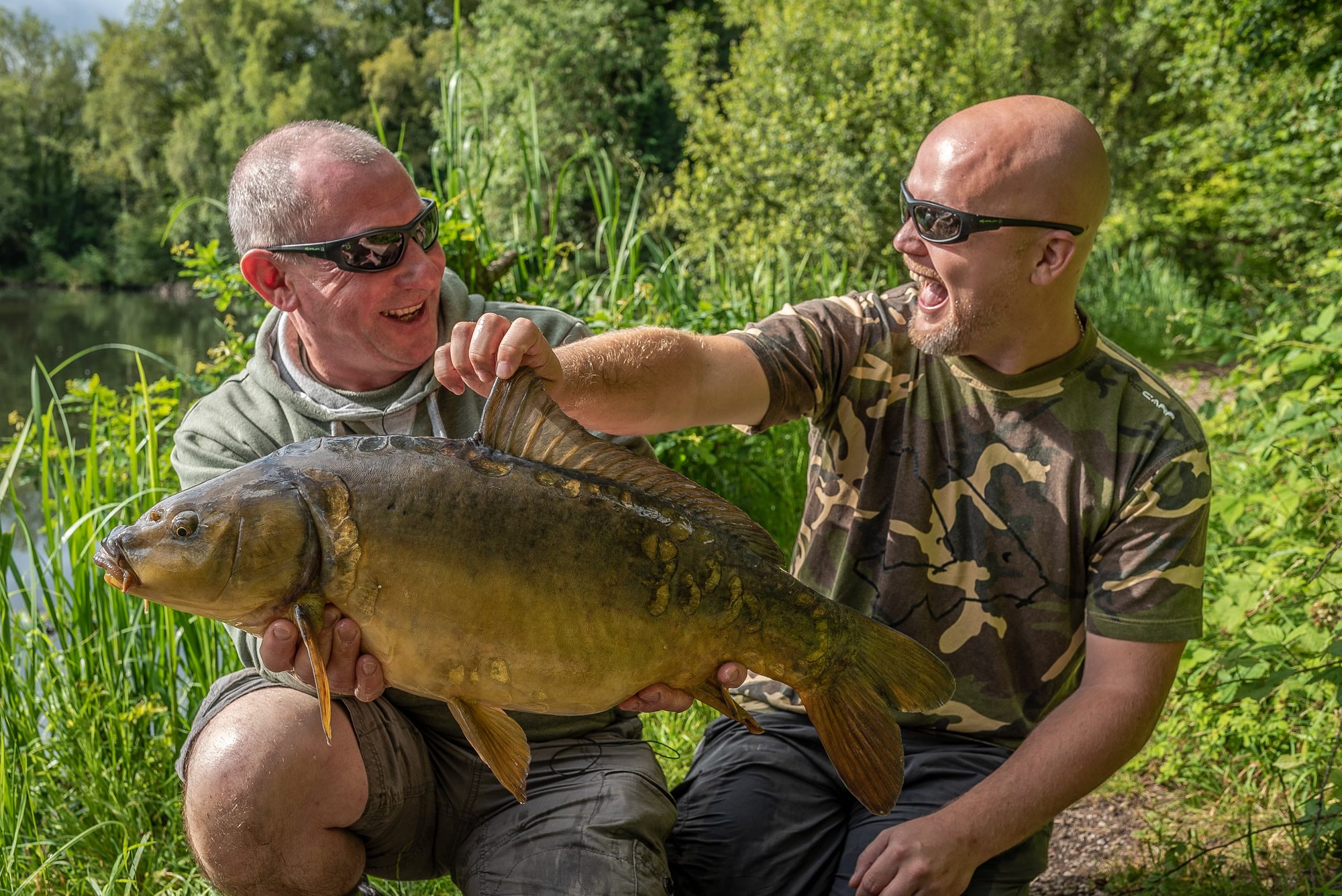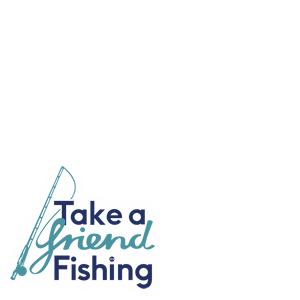 Get a free one-day fishing licence
Usually worth £6 - £12 from the Environment Agency
Take a Friend Fishing
Existing fishing licence holders could register for a FREE one-day fishing licence from the Environment Agency at www.takeafriendfishing.co.uk to take someone they know fishing.
Holidays provide a fantastic opportunity to get outdoors, unwind and connect with the environment. Taking a friend or family member for a fishing trip is an ideal way to spend time outdoors, escape your screens and enjoy some time next to the water.
Getting outside in the countryside is a great way to be with family and friends and angling is the perfect fit for staying active outdoors, especially if you are staying England or Wales this summer.
Being physically and mentally active helps to maintain our health and mental wellbeing, a fishing trip with a mate or family member means you can stay active, and fish safely following guidelines on the TAFF site at www.takeafriendfishing.co.uk/#faqs  .
There are many fisheries near to where you live that are perfect to visit for a catch-up with a friend during a quick Take a Friend Fishing trip together. Find out about where you can fish at www.takeafriendfishing.co.uk/#faqs
Registering for a free one-day fishing licence couldn't be easier. Simply visit  www.takeafriendfishing.co.uk/register-free-friend-fishing-licence/ select the date of your fishing trip, enter some basic info about you and your friend, and away you go!
The free fishing licence will be sent with a confirmation email, so please remember to have the angler's fishing licence and both people's email addresses plus a few other details handy when you pre-register to Take a Friend Fishing.
#takeafriendfishing
www.facebook.com/TakeAFriendFishingTAFF
www.instagram.com/taff_ata
NOTE: You can't fish for coarse fish on any river in England and Wales on 15th March right up until 15th June. That means that this Take a Friend Fishing the dates coincide with the annual close season for coarse fish on rivers. You might be able to fish for salmon, brown trout and rainbow trout on some rivers during the coarse fish close season on rivers using certain types of lures and baits –check local fishing byelaws to check what you can do in your area and remember too that some privately owned bodies of water can have their own close seasons. If you are new to fishing and want to try it during Take a Friend Fishing, but are confused by this, the best thing to do is ask the angler you are going with, and make sure you both understand what the close season on rivers mean – it's all explained here on the Environment Agency web site.
About Fishing Licences: You normally need a valid Environment Agency rod fishing licence if you are aged 13 or over and fish for salmon, trout, freshwater fish, smelt or eel in England (except the River Tweed), Wales, and the Border Esk and its tributaries in Scotland.  An annual fishing licence only costs £30 for up to 2 rods to fish for coarse fish & trout. For a salmon and sea trout licence it's £82. Concessionary, short term and three rod coarse fishing licences are also available. Visit www.gov.uk/fishing-licences/buy-a-fishing-licence to buy one online. www.gov.uk/government/organisations/environment-agency
About Take a Friend Fishing
Find out how to introduce a friend or get someone back into fishing
WHAT'S TAKE A FRIEND FISHING ALL ABOUT?
Take a Friend Fishing was relaunched in 2020 and since then over 6,000 people have taken part. Take a Friend Fishing (TAFF) is an Angling Trades Association initiative run in partnership with the Angling Trust, and Environment Agency. Take a Friend Fishing focuses on making it as easy as possible for an existing angler to take someone they know fishing. This work is supported by the Angling Trades Association and Environment Agency rod fishing licence income and helps to introduce thousands of people to fishing each year. Find out more at www.takeafriendfishing.co.uk. This year's campaign aims to get even more people back out by the waterside and show that it's still just as easy to get into angling, especially with a friend to show you how, and a free fishing licence from the Environment Agency usually worth £6 (…and £12  for salmon and seatrout when allowed!)
Need help to find somewhere to Take a Friend Fishing?
Contact our Participation Team for info on places to go
How and Where to Fish
The whole of England and Wales is covered by your free one-day fishing licence. If you want a hand finding a place to fish or just need more info on Take a Friend Fishing or how to start fishing the Angling Trust Participation Team's Regional Angling Development Officers are here to help – Use the contacts below.
Take a Friend Fishing Logo
Please use the new logo in your promotion of Take a Friend Fishing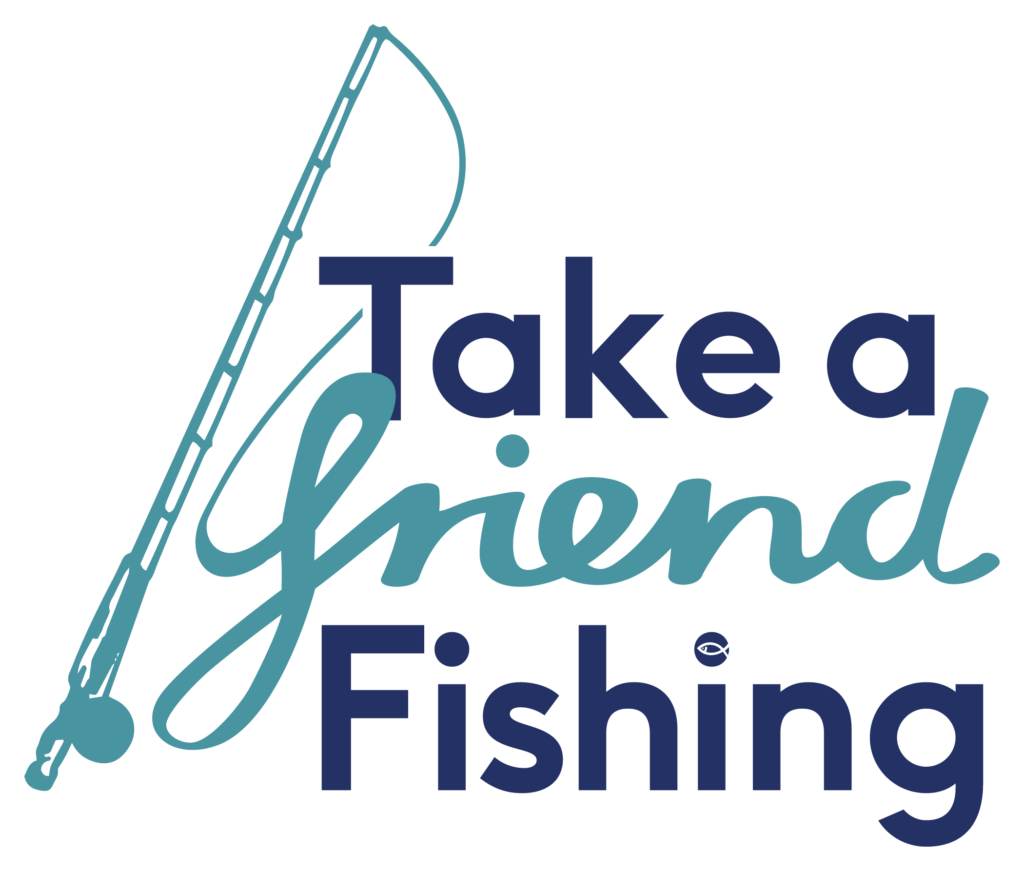 The new Take a Friend Fishing logo is available here to use in your promotions and social media. The Take a Friend Fishing campaign is a partnership between the Angling Trades Association, the Environment Agency and the Angling Trust – it's designed to give more people the chance to get into fishing.