Nash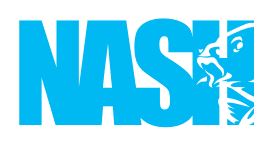 One of the longest established specialist carp tackle manufacturers in the world, Kevin Nash Group PLC's beginnings date back to 1978 when, unable to buy tackle that he needed to adequately protect big carp, Kevin Nash started producing and selling his own design high protection weigh slings and carp sacks under the name Happy Hooker Tackle.
Now trading for over 40 years and selling to over 30 countries worldwide, Nash Tackle is renowned for innovation, with many of today's modern items of carp tackle invented originally by Kevin – including oval umbrellas, rod holdalls to carry made up rods complete with reels, rigid frame shelters and more recently the unique speed sensing R3 bite alarm and blockbuster retracting butt Scope short packdown rods.
Nash Tackle's sister company Nashbait has been producing premium bait since the 80s, today responsible for such renowned products as Scopex Squid, Citruz, Instant Action and the advanced Cultured® hookbaits.
Kevin's own passion for engineering, improvement and innovation continues to see Nash Tackle and Nashbait grow, providing one of the widest and most well respected product portfolios available to the serious carp angler today.