Tackle Guru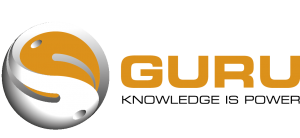 Tackle Guru is the sister brand of Korda Developments Limited, a privately owned, Essex-based limited company primarily engaged in the design and manufacture of fishing tackle, and production of angling films for a variety of platforms, including television.
While the Korda brand is focussed on the carp market, Tackle Guru started out focussed on match fishing. But as its range of tackle has broadened, it has since found favour with pleasure and specimen anglers as well.
The whole ethos behind both brands has always been about helping anglers to catch more fish, and each product is designed and extensively tested in-house, where the company has complete control over each stage of the process – from the initial idea right through to it appearing on the shelves of tackle shops.
Tackle Guru and Korda have also been making angling films for many years and these have been aired on television ever since 2006 when the first 'Thinking Tackle' series went out on Sky and was later followed by 'Fishing Gurus' and more recently with 'The Big Fish Off', 'Monster Carp' and 'Fishing Allstars' all becoming hits, with multiple series on ITV4.
Korda was started by owner Danny Fairbrass back in 1992 and now produces everything from small terminal tackle items such as hooks all the way up to larger products like luggage.