Trade Supporter
Please support our members
Our Trade Supporters provide valuable support for the work we do for fishing and the environment. As a not for profit organisation, members' subscriptions help the Angling Trust protect waterways and the fish that live in them for now and future generations.
We hope anglers show their appreciation for the backing we receive from our Trade Supporters by supporting their businesses. You can find details of our Trade Supporters below:
Aquaculture Equipment Limited

We specialise in the manufacture and supply of a wide range of fish farming and fisheries equipment. Our main focus is aeration, oxygen monitoring and fish feeders. We are the UK distributors for the Italian aerator manufacturers, Acqua & Co and have supplied many of these units to fisheries, government agencies and fish farms across the UK and France. We always have aerators ready in the event of an emergency – and can often get machines to you the same day if needed.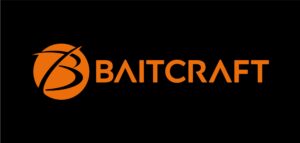 Baitcraft's range of proven baits needs no introduction! From the day the company was founded, Baitcraft has received a massive following within the carp fishing fraternity.
All baits are made under licence, using the finest fish catching ingredients available within the industry. Required inclusion rates to achieve licensing standards ensures optimum quality and cements their commitment to using genuine products within the range.
Baitcraft produces some of the most distinguished bait to hit the carp scene. Designed to break down immediately when submerged in water creating an instant, digestible food source, their proven recipes and flavour profiles are formulated to work in harmony with each other and once introduced, will bring you consistent, long-term results, allowing you to concentrate on other aspects of your angling in complete confidence.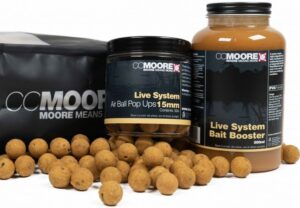 Extensive animal nutrition knowledge has been combined with more than 25 years' experience in fishing bait development to create what many anglers believe is 'the ultimate collection of quality carp baits'. Including world renowned products such as Odyssey XXX, Pacific Tuna, Live System & Northern Specials, the vast CC Moore product range provides anglers with a huge selection of highly successful products that can help them catch more fish.
With time on the bank more precious than ever before, join the thousands of anglers around the world who choose to fish with CC Moore products so we can help you maximise your chance of angling success.

Enterprise Tackle are the UK's leading manufacturer of imitation baits and we make all our baits here in the UK. We were the first company to produce the now legendary Popup Sweetcorn, and our baits are now widely used by many of Britain's and Europe's top carp and specialist anglers. Over the years, as our range has grown many thousands of specimen carp, bream and tench have fallen to our baits, including British record carp, grass carp and bream.

Made for the modern fly angler, Flyfishing is a quarterly journal edited by England international Andy Taylor along with expert contributors from around the globe. Published by Nous Media, the journal comprises a wealth of evergreen features that inform, entertain, and inspire both seasoned anglers and a new, more diverse audience. Visit website
SPECIAL OFFER: Angling Trust Members can get 4 issues of Flyfishing Journal for the price of 3. Simply login to your Members Dashboard to obtain the promotional code to use when ordering on the Flyfishing Journal website.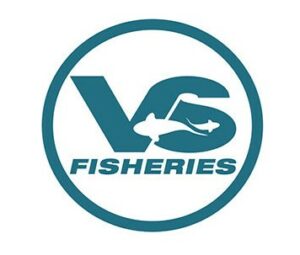 VS Fisheries is a specialist UK carp farm, producing the finest quality fish for the restocking market. The business is managed by Viv Shears and Simon Scott, two names which are very well known and respected within the fisheries industry.
The business aims to produce the highest quality farm reared carp that tick all the boxes regarding longevity, scale pattern and fantastic looks. We appreciate that these fish represent a big financial investment and are keen to ensure that you receive exceptional fish which will thrive in your fishery for many years to come.