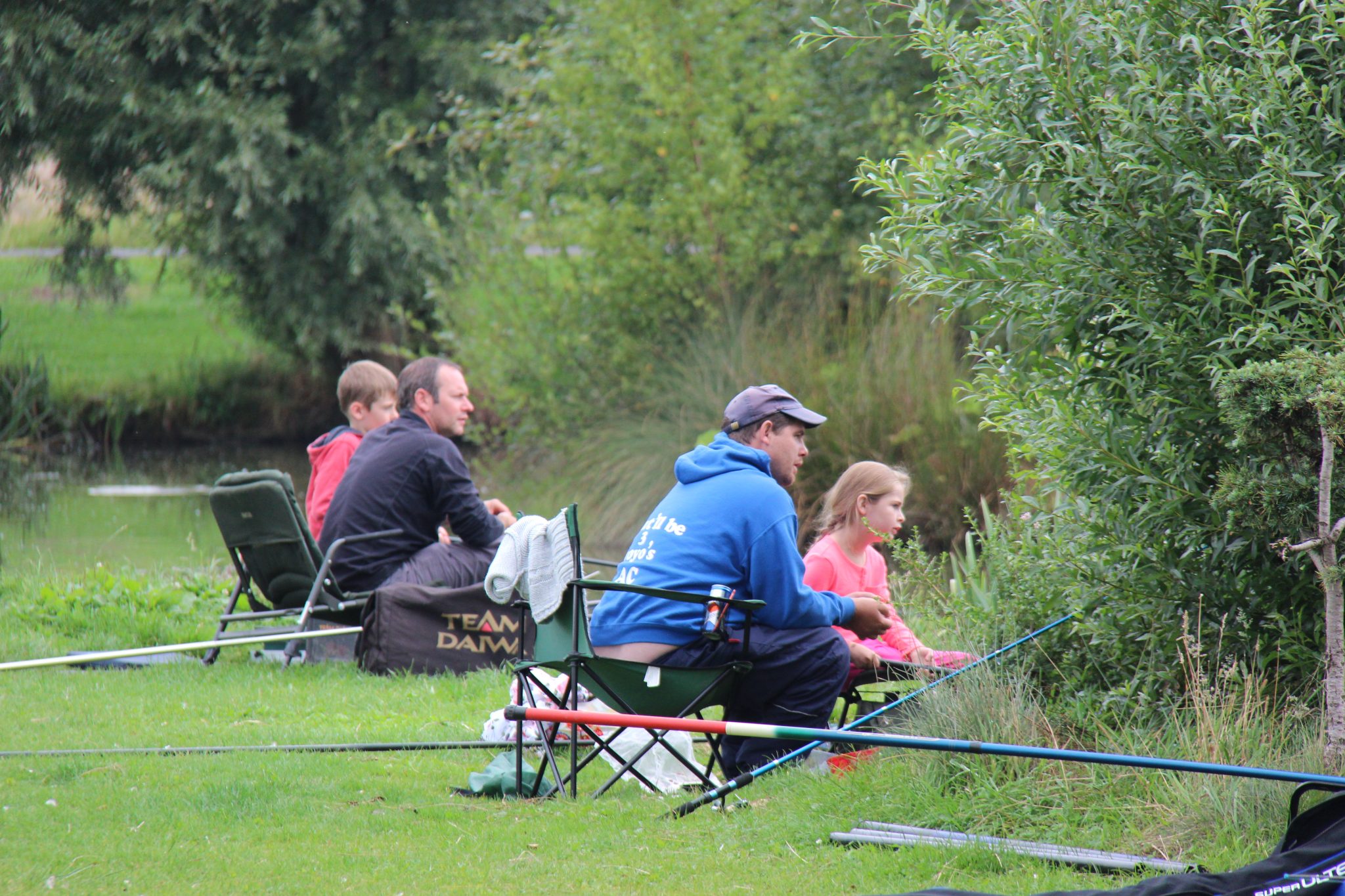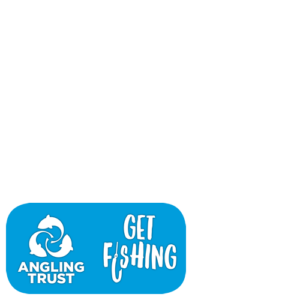 The Get Fishing Fund
Funded by the Environment Agency from fishing licence income
Get Fishing Fund
This fund is now closed

The fund will reopen on Monday 5th December 2022. For further guidance, advice and support for your project please get in touch with the Angling Trust Participation team. Visit https://anglingtrust.net/getfishing/contact-us/
Building on the successful launch of the Get Fishing Fund in December 2020, the Environment Agency and Angling Trust announced an additional £100,000 investment to encourage more people to give fishing a go for the first time in 2022.
Funded from fishing licence sales, grants of up to £2,500 were available to benefit angling-based projects. The funding could be used to help purchase equipment, fishing tackle and resources to run fishing events and activities to give people the opportunity to get into fishing.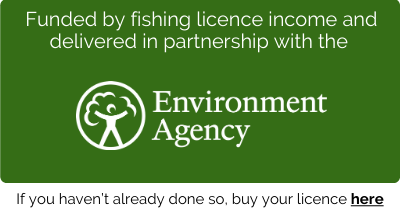 Clive Copeland, Head of Participation at the Angling Trust, said:
"The Get Fishing Fund has been a forward-thinking and inventive way of re-investing fishing licence money back into growing participation in angling. It should be applauded for the way it has enabled 140 projects to provide thousands of opportunities for people to give fishing a go. I have been to some of these clubs, fisheries and charities, and seen how they have used their funding to kick-start fishing sessions – even a small amount of funding can go a long way to get lessons, equipment or a coach in place."
Heidi Stone, Fisheries Partnerships Manager at the Environment Agency, added:
"Working in partnership with the Angling Trust, we are delighted to support the Get Fishing Fund again. The investment of fishing licence income will support great projects to help grow angling, giving more people the opportunity to take part in events and experience the joy of catching a fish for the first time. Angling is a sport that everyone can enjoy and there is growing evidence of the health and well-being benefits of getting outdoors. We hope that the Get Fishing Fund will help first-time anglers form a habit of a lifetime."
How to apply
Guidance Notes and Application Form
Please download our Get Fishing Fund Guidance Notes to find out more information about the fund and some useful tips on completing an application.
All applicants must first register their details and then submit an application using the online portal by clicking the link below
Only applications submitted via this portal will be considered. (Please note: the Get Fishing Fund Application Form will be accessible once the Fund reopens).
CLICK HERE FOR ONLINE APPLICATION FORM
For more information on coaching and courses visit www.anglingtrust.net/get-involved/coaching. In some circumstances, the Environment Agency may be able to provide bursaries for training new coaches.
What is the Get Fishing Fund?
Since its launch in 2020, the Get Fishing Fund has supported 140 projects
The easing of lockdown restrictions in May 2020 led to a huge increase in popularity for angling as people sought the wellbeing benefits the sport can offer. The new buzz around fishing looks set to continue, with latest fishing rod licence sales currently showing more than 900,000 people have bought or renewed their fishing licence since April 2020, with 100,000 new anglers taking up the sport. This additional income has allowed the Environment Agency to offer increased investment to support projects that will run safe angling participation events throughout 2022.
Since its launch in 2020, the Get Fishing Fund has already supported 140 projects all over the country. This has seen over £200,000 of fishing licence income invested in helping create more opportunities for people to get fishing.
Since 2015, fishing licence income has helped fund more than 500 angling projects worth an estimated £6 million, creating, or safeguarding tens of thousands of angling opportunities in England.
Get Fishing is the Angling Trust's campaign to grow participation in angling. Last year over 37,000 people had the opportunity to fish at hundreds of fun, safe and friendly events funded by the Environment Agency from fishing licence income.
Get Fishing Fund Projects
Thinking about applying? See how last year's fund helped groups like yours...
NEW: Angling Direct Discount
Successful applicants to the Get Fishing Fund get 20% discount off Advanta tackle
Thanks to Angling Direct, the Get Fishing campaign Exclusive Retail Partner, we are pleased to announce that all successful applicants to the Get Fishing Fund will be able to claim a 20% discount off all Advanta products. The Advanta brand is perfectly positioned for new and improving anglers. Full details on how to claim the discount will be provided to the successful applicants once their application has been approved.