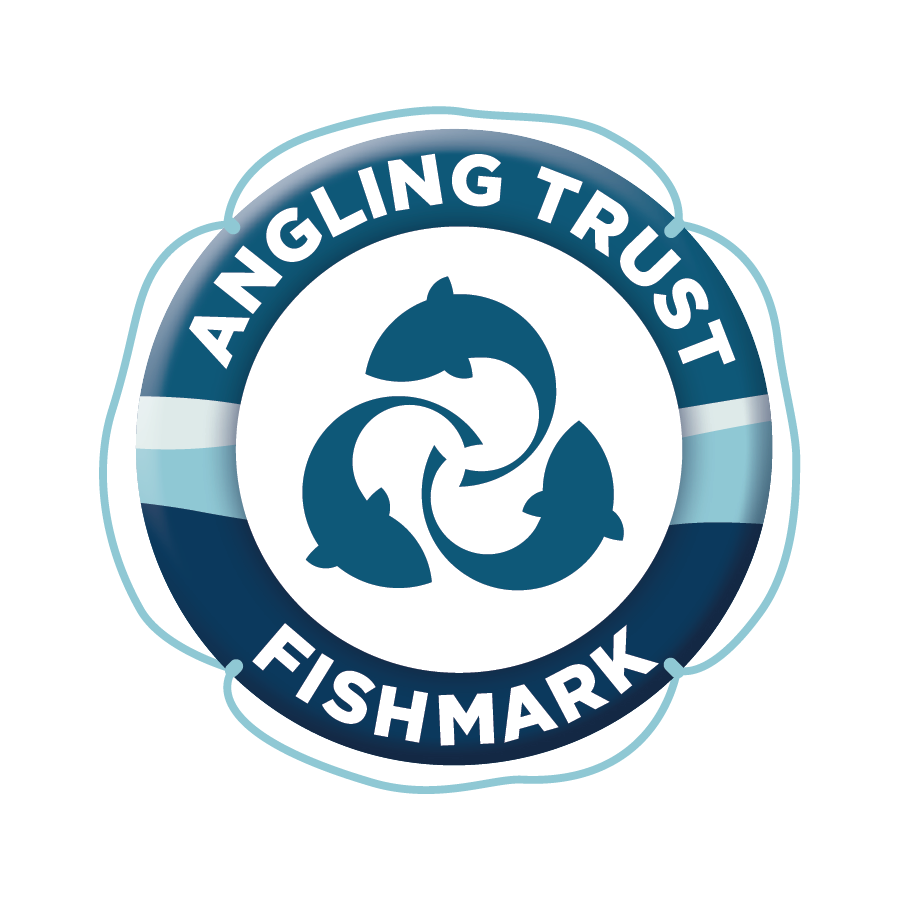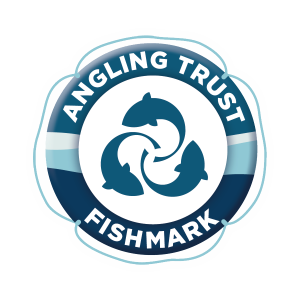 Clubs and fisheries with the Fishmark certificate are 'Get Fishing Approved'. They've demonstrated safe, effective, child friendly fishing
The Angling Trust's national accreditation scheme for angling clubs and fisheries which meet the national standard for all quality sports organisations, recognised across the country.
Fishmark
Fishmark accreditation is raising the standards of delivery, welfare and development programmes within angling clubs and fisheries.
Fishmark accredited organisations are recognised as a safe, rewarding and fulfilling place for participants of all ages, as well as helping parents and carers know that they're choosing the right place for their young people to join in with angling.
Fishmark applies these standards to all relevant areas of the club or fisheries operation. It was introduced to provide a focus that groups such as the National Governing Bodies of sport, Sport England, UK Coaching, UK Sport, Child Protection in Sport Unit, Active Partnerships, Angling Alliance, Women's Sports Foundation, Sporting Equals, local authorities and others can come together to support good practice in all sporting organisations working with children and young people.
Fishmark takes the direction and guidance of these sports and focuses them around angling clubs, making it more specific to angling.
Why should your Club or Fishery undertake the 'Fishmark' process?
Clubs and fisheries achieving Fishmark become Get Fishing Approved and are recognised as providing a safe, effective and child friendly fishing environment.
Those organisations that obtain the Get Fishing Approved status have been able to clearly demonstrate that they follow approved minimum operating standards.
Active Partnerships are increasingly recognising these organisations and choosing to work with them as a priority.
The Environment Agency is keen to help and support the growth of angling and is committed to working with organisations that achieve Fishmark accreditation.
Achieving the award also sends a clear message to parents that their needs have been thoroughly considered and addressed.
"It has raised the club's profile, helped us to recruit new members, enabled us to build up an extensive stack of loan tackle and granted us access to funds which would not have been available to us without it. I would therefore unhesitatingly recommend the new Fishmark Accreditation to any club that is seriously considering its future development. Its acquisition can only be beneficial to your future plans as indeed is it central to ours"

Martyn Green, Coordinator, Baywater Anglers
Video: Rob Hughes explains Fishmark
Why your club or fishery should get its Fishmark Certificate
Fishmark – Angling Trust's safeguarding and development "Kitemark" certificate
Rob Hughes is the manager of Carp Team England and an internationally known carp angler – in fact, he's a Double World Champion! But, when not fishing for carp, he is a self-confessed "Fishing Dad" to two children who have got the angling habit too at grassroots level. As such, Rob has got a real interest in Fishmark and how it equates to a safety standard that should provide confidence for parents and carers. Rob explains more here…
What are the Benefits?
The benefits identified by clubs who have already obtained Fishmark include:
more professional management of the organisation
support to develop a modern, quality assured organisation
improved integration between the organisation and the local schools and community
increased publicity and coverage in press, websites and local media
increased membership levels of both adults and juniors
improved availability and quality of coaches, and coaching
more and better recognition and support from your Active Partnership, local authorities and schools
higher profile of the organisation within the local community
more professional management of the organisation
accreditation is FREE to Angling Trust members
To find out how to gain the Fishmark and become a Get Fishing Approved Club or Fishery please contact Darren Birch, your national Get Fishing Approved Lead Officer
Fishmark News and Info
Read our blogs and stories
Get Fishing - Get in Touch About Fishmark