Retail Associate Members
Please support our members
Our Retail Associate Members provide valuable support for the work we do for fishing and the environment. As a not for profit organisation, members' subscriptions help the Angling Trust protect waterways and the fish that live in them for now and future generations.
We hope anglers show their appreciation for the backing we receive from our Retail Associate Members by supporting their businesses. You can find details of our Retail Associate Members below – and if they are a tackle shop they will also be listed on our Find Fishing Info map
Our tackle shops members are listed by county. Please support their businesses.
Bedfordshire
Berkshire
Bristol
Buckinghamshire
Cambridgeshire
Cheshire
City of London
Cornwall
County Durham
Cumbria
Derbyshire
Devon
Dorset
East Riding of Yorkshire
East Sussex
Essex
Gloucestershire
Greater London
Greater Manchester
Hampshire
Herefordshire
Hertfordshire
Isle of Wight
Kent
Lancashire
Leicestershire
Lincolnshire
Merseyside
Norfolk
North Yorkshire
Northamptonshire
Northumberland
Nottinghamshire
Oxfordshire
Rutland
Shropshire
Somerset
South Yorkshire
Staffordshire
Suffolk
Surrey
Tyne and Wear
Warwickshire
West Midlands
West Sussex
West Yorkshire
Wiltshire
Worcestershire
Northern Ireland
Scotland
Wales
Our non-tackle shop Retail Associate members are listed below: Please support their businesses.
Airflo Fishing Products Ltd
Bank Tackle
Barbless Flies
Barry Grantham: Traditional Handmade Fishing Tackle
British Aqua Feeds
C C Moore & Co Ltd
Dangler Ltd
Delkim Ltd
Explorer Essentials
Fishing Matters Ltd
Freshwater Informer
Fulling Mill Ltd
Gardner Tackle
Greg Myles: RG Baits
Guide Flyfishing Ltd
Halkon Hunt Design
Harrison Advanced Rods
Hart Flyshop Ltd
Medlar Press
Merlin Unwin Books Ltd
Navionics UK
Reuben Heaton Ltd
Rigged & Ready Travel Fishing
The Rocket Reel Company
Saltwater Angling Media Ltd
Selectafly
Shade Station
Sharnbrook Tackle
Siesta Cork Tile Co
Snowbee (UK) Ltd
Sonik Sports Ltd
Suffolk Carping Accessories
The Fly Fishing Company Ltd
The Keen Angler
Torchwood Fishing Tackle and Bait
Veniard Ltd
Retail Associate members who primarily offer services to fisheries are listed below: Please support their businesses.
Aquaculture Equipment Ltd
Aquamaintain Ltd
Clubmate
M & B Contour Map Fishing
Marmax Products
O&H Designs
Stillwater Management
Other Retail Associate members are listed below. Please support their businesses.
Aevos Ltd
Alba Fishing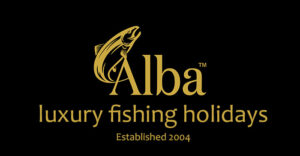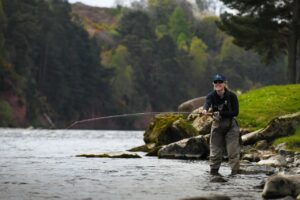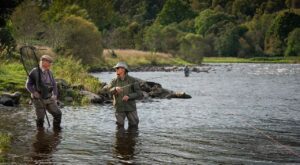 Alba Fishing established in 2004. We are Orvis-endorsed and provide fishing trips throughout Scotland, touring and group days. We have 22 pro-guides. Premium fishing tackle, waders provided.  Visit website
Alba Game Fishing Ltd, 18 Blackadder Crescent, North Berwick, EH39 5FQ.
Tel: +44 7734 810706 USA Toll Free 800 972 0408.
Andy Grey Fly Fishing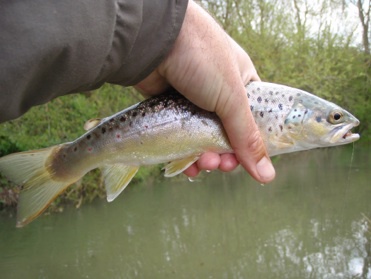 Andy Grey Fly Fishing offers fly fishing lessons and guided days fly fishing for trout, grayling, pike and carp in the Cotswold and southern regions of the UK. If you want an introduction to the wonderful world of fly fishing, a guided day on a new water or assistance with advanced casting techniques, we can help with access to the best rivers, streams and lakes in this beautiful location.  Visit website
Bank Life Fishing Ltd
British Carp Angling Championships
Cipher International Ltd
Dream Carp Holidays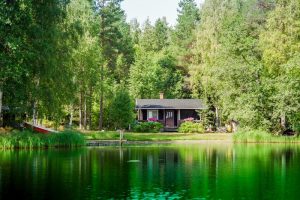 Dream Carp Holidays is an online portal listing carp fishing lakes in France which are available to be booked by UK anglers. We list a wide range of lakes ranging from drive and survive venues to family friendly lakes with accommodation and swimming pools to cater for all parties. Visit website
Fishery Care Complete
Fly and Dive Drone Services Ltd
Fly and Dive Drone Services are a family run company based in Fleet, Hampshire that work across the UK. We specialise in providing bespoke photography, videography and sub-aquatic topography via the use of modern aerial and aquatic drone technology. We are fully licenced to carry out commercial aerial drone operations by the Civil Aviation Authority with all necessary insurances by a trusted provider. Visit website
Ian Hakeney
Knobby's Reels
Reel servicing, upgrades and repairs starting from £25 per reel plus any parts that are needed.  Visit Facebook
Rhino Car Hire
At Rhino Car Hire we aim to make hiring a car a pain free and simple process. Put simply, we search and compare deals on car hire from leading rental companies such as Avis, Europcar and Hertz all over the world to help you save money. Join over 300,000 customers who trust us to secure the cheapest car hire for your next trip.  Visit website
Ryder Services Ltd
Stoney and Friends
Stoney and Friends is an official Macmillan Cancer Support committee, established in 1996. As with the majority of fundraising groups, we are all volunteers giving our time and effort to raise funds for Macmillan, whilst helping to raise their profile. We do this through attendance at the various fishing shows around the country, alongside organising coarse and predator fishing events throughout the year.  Visit website
The Bigger Fish
The Farm Lake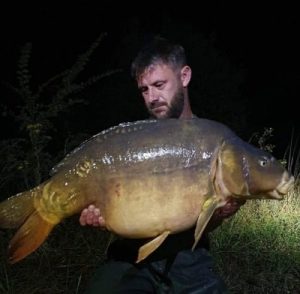 The Farm Lake is a 52-acre lake in the Aube region, just a four-hour drive from Calais. It's home to around 450 carp with the record standing at 52.8lb and is ideal for fishing clubs, syndicates or groups of anglers wishing to fish for monster carp in France.  Visit website
Toffee Publications Limited
Will Parkinson