Retail Associate Members
Please support our members
Our Retail Associate Members provide valuable support for the work we do for fishing and the environment. As a not for profit organisation, members' subscriptions help the Angling Trust protect waterways and the fish that live in them for now and future generations.
We hope anglers show their appreciation for the backing we receive from our Retail Associate Members by supporting their businesses. You can find details of our Retail Associate Members below – and if they are a tackle shop they will also be listed on our Find Fishing Info map
Our tackle shops members are listed by county. Please support their businesses.
Bedfordshire
Berkshire
Bristol
Buckinghamshire
Cambridgeshire
Cheshire
City of London
Cornwall
County Durham
Cumbria
Derbyshire
Devon
Dorset
East Riding of Yorkshire
East Sussex
Essex
Gloucestershire
Greater London
Greater Manchester
Hampshire
Herefordshire
Hertfordshire
Isle of Wight
Kent
Lancashire
Leicestershire
Lincolnshire
Merseyside
Norfolk
North Yorkshire
Northamptonshire
Northumberland
Nottinghamshire
Oxfordshire
Rutland
Shropshire
Somerset
South Yorkshire
Staffordshire
Suffolk
Surrey
Tyne and Wear
Warwickshire
West Midlands
West Sussex
West Yorkshire
Wiltshire
Worcestershire
Northern Ireland
Scotland
Wales
Our non-tackle shop Retail Associate members are listed below: Please support their businesses.
Airflo Fishing Products Ltd
Bank Tackle
Barbless Flies
Barry Grantham: Traditional Handmade Fishing Tackle
British Aqua Feeds
C C Moore & Co Ltd
Dangler Ltd
Delkim Ltd
Fishing Matters Ltd
Frenzee Limited
Freshwater Informer
Fulling Mill Ltd
Gardner Tackle
Greg Myles: RG Baits
Guide Flyfishing Ltd
Halkon Hunt Design
Harrison Advanced Rods
Hart Flyshop Ltd
Medlar Press
Merlin Unwin Books Ltd
Navionics UK
Reuben Heaton Ltd
Rigged & Ready Travel Fishing
Saltwater Angling Media Ltd
Selectafly
Shade Station
Sharnbrook Tackle
Siesta Cork Tile Co
Snowbee (UK) Ltd
Sonik Sports Ltd
Suffolk Carping Accessories
The Fly Fishing Company Ltd
The Keen Angler
Torchwood Fishing Tackle and Bait
Veniard Ltd
Retail Associate members who primarily offer services to fisheries are listed below: Please support their businesses.
Aquaculture Equipment Ltd
We specialise in the manufacture and supply of a wide range of fish farming and fisheries equipment. Our main focus is aeration, oxygen monitoring and fish feeders. We are the UK distributors for the Italian aerator manufacturers, Acqua & Co and have supplied many of these units to fisheries, government agencies and fish farms across the UK and France. We always have aerators ready in the event of an emergency – and can often get machines to you the same day if needed. Visit website.
Aquamaintain Ltd
Aquamaintain Ltd are contractors specialising in providing environmentally considerate solutions for fisheries and other aquatic environments. Our key specialisms include river restoration, lake and pond enhancement, habitat improvement and fishery management. We offer a wide range of services from consultation, surveying and design, right through to full project management, construction and maintenance. We also sell aquatic plants and a variety of water body management products such as floating reed beds and coir products. Visit website.
Chips 4 Fish
Clubmate
Clubmate is an online membership management platform designed to help clubs and fisheries reduce burdensome administration tasks, retain existing members and attract new joiners. Providing online joining & renewals, modern payment options, a real-time booking system, financial reporting and assistance with regulations such as GDPR compliance, Clubmate helps bring fishing club administration into the 21st century. Clubmate also provides affordable club & fishery websites and risk-free club branded clothing, delivered direct to your member.  Visit website
M & B Contour Map Fishing
M & B Contour Map Fishing is aimed at fishermen wanting to try a new water, planning a holiday or just after a better understanding of their local fishery. Save valuable fishing time on plumbing for depth and trying to find any features such as drop-offs, ledges etc. Our aim is to produce a detailed contour map of the fishery showing water depths, main bottom features and a plan of the water with relative positions of fishing pegs and swims.  Visit website
Marmax Products
Marmax Products Ltd has an established reputation for producing high quality, maintenance free outdoor furniture, fishing pegs, pond dipping platforms, boardwalk and fencing all made from 100% recycled plastic. The Marmax range is manufactured in the UK and is made entirely from 100% recycled plastic. Angling Trust clubs and fisheries can receive at least 15% off Marmax Recycled Plastic Fishing Pegs and Platforms.  Visit website
Merkko Group Ltd
Merkko Builders Merchants want to reward those who care for our environment and fisheries by being members of the Angling Trust by offering you a 5% discount on all ex-depot prices for building materials, drainage, geotechnical products, timber and sheet materials whether collected or delivered. This discount will also apply to all angling related products from Merkko LED Lighting – the home of the Tufty Torch, now widely used in carp angling. Tel: 01189 810171. Email: [email protected] Visit websites: Merkko Builders Merchants and Merkko LED Lighting
O&H Designs
We are engineers and designers of electronic and mechanical equipment for a broad range of sectors, specialising in products and applications for the Aquaculture industry. We can customise existing products and/or create new ones to customer requirements. We use the latest printed circuit board designs, high specification enclosures and assembly methods to deliver high reliability and performance.  Visit website
Otter Stop Ltd
The principle aim of Otter Stop is to protect fisheries and wildfowl pools from the ever increasing threat of otter predation, which is damaging fisheries all over the UK. We aim to offer clubs and fishery owners as much advice as they require, on all types of fencing solutions, the pitfalls and problems they may incur, and come up with a cost effective plan, tailor made for each water.  Vist website
Stillwater Management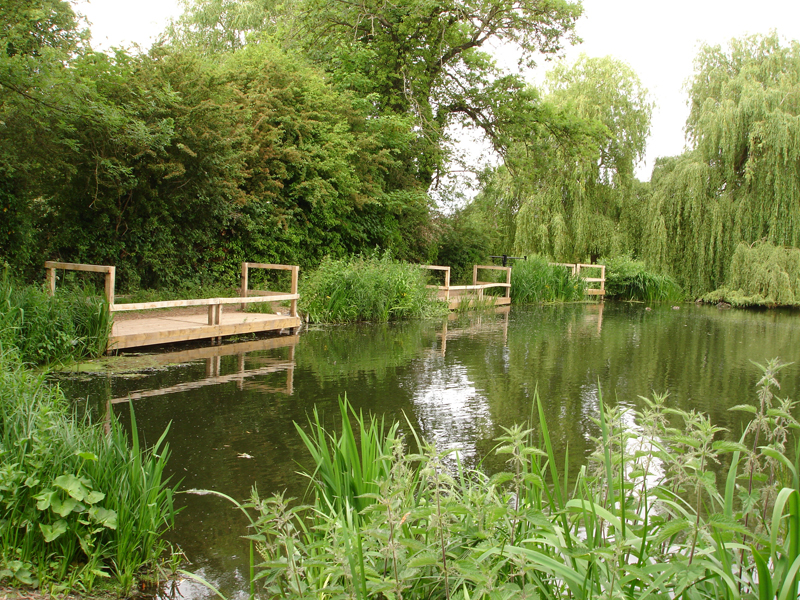 Stillwater Management are a professional aquatic lake management and pond restoration service. Our company's knowledge of managing and maintaining ponds, lakes, fisheries and estates, and understanding wetland site management, maintenance and restoration allows us to provide a full range of aquatic services and solutions. Every possible aspect of developing, maintaining and enhancing wetland site environments can be addressed.  Visit website
Other Retail Associate members are listed below. Please support their businesses.
Aevos Ltd
Andy Grey Fly Fishing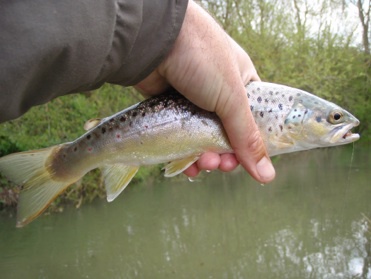 Andy Grey Fly Fishing offers fly fishing lessons and guided days fly fishing for trout, grayling, pike and carp in the Cotswold and southern regions of the UK. If you want an introduction to the wonderful world of fly fishing, a guided day on a new water or assistance with advanced casting techniques, we can help with access to the best rivers, streams and lakes in this beautiful location.  Visit website
Bank Life Fishing Ltd
British Carp Angling Championships
Callum Wilson
Cipher International Ltd
Dream Carp Holidays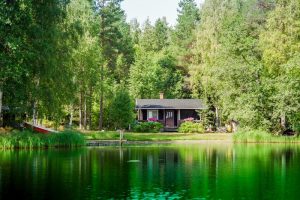 Dream Carp Holidays is an online portal listing carp fishing lakes in France which are available to be booked by UK anglers. We list a wide range of lakes ranging from drive and survive venues to family friendly lakes with accommodation and swimming pools to cater for all parties. Visit website
Fishery Care Complete
Fly and Dive Drone Services Ltd
Fly and Dive Drone Services are a family run company based in Fleet, Hampshire that work across the UK. We specialise in providing bespoke photography, videography and sub-aquatic topography via the use of modern aerial and aquatic drone technology. We are fully licenced to carry out commercial aerial drone operations by the Civil Aviation Authority with all necessary insurances by a trusted provider. Visit website
Ian Hakeney
Knobby's Reels
Reel servicing, upgrades and repairs starting from £25 per reel plus any parts that are needed.  Visit Facebook
Rhino Car Hire
At Rhino Car Hire we aim to make hiring a car a pain free and simple process. Put simply, we search and compare deals on car hire from leading rental companies such as Avis, Europcar and Hertz all over the world to help you save money. Join over 300,000 customers who trust us to secure the cheapest car hire for your next trip.  Visit website
Ryder Services Ltd
Stoney and Friends
Stoney and Friends is an official Macmillan Cancer Support committee, established in 1996. As with the majority of fundraising groups, we are all volunteers giving our time and effort to raise funds for Macmillan, whilst helping to raise their profile. We do this through attendance at the various fishing shows around the country, alongside organising coarse and predator fishing events throughout the year.  Visit website
The Bigger Fish
The Farm Lake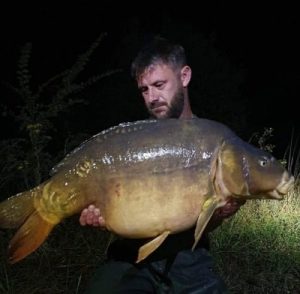 The Farm Lake is a 52-acre lake in the Aube region, just a four-hour drive from Calais. It's home to around 450 carp with the record standing at 52.8lb and is ideal for fishing clubs, syndicates or groups of anglers wishing to fish for monster carp in France.  Visit website
Toffee Publications Limited
Will Parkinson