Get your retail associate membership
Retail Associate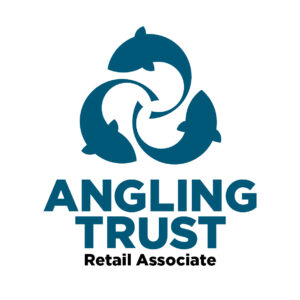 As a not for profit organisation we provide a united front across all angling disciplines to represent, grow and protect our sport.
We are recognised by the Government as the National Governing Body for angling in England and partner with Visit Wales and NRW to promote Fishing in Wales.
Your membership would provide valuable support to help us protect our waterways and the fish that live in them for now and future generations.
In return you will receive a range of great benefits including:
Promotion of your business on a relevant Angling Trust Regional Facebook Page twice a year
Listing on the Angling Trust's Retail Associate Members web page
Listing on the Angling Trust's Fishing Info Map (Tackle Shops only)
Permission to use the Angling Trust Retail Associate Member logo on your website, social media and print platforms
Angling Trust Retail Associate window and door stickers
5 x Anglers Against Pollution packs (incl. car sticker, tackle box sticker and enamel badge) for your personal use or to offer to customers (rrp £4.99)
15% discount on advertising for Angling Trust digital and print platforms
Regular newsletters to keep you in touch with developments at the Angling Trust & Fish Legal
Opportunities to offer Angling Trust members exclusive discounts to help promote your business
Retail Associate Membership costs just £99 annually – and it is quick and easy to join online.
Advertising opportunities are available on the Angling Trust website and in our annual magazine The Angler.  For more information please contact David Brookes, Communications Manager.
Join now