News
Tributes to Angling Trust co-founder Dr Stephen Marsh-Smith 'one of the giants of river conservation'
10 August 2020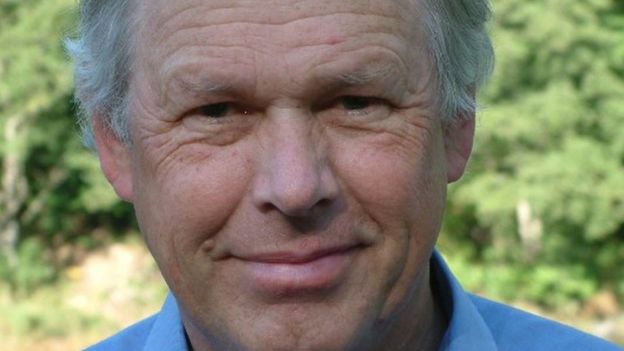 Dr Stephen Marsh-Smith, one of our founding members, the first Chairman of the Angling Trust and noted environmentalist, has died at the age of 69.
Stephen, described as "one of the giants of the world of angling and river conservation", was passionate about protecting the environment and was awarded an OBE in 2011 for services to conservation, particularly on the rivers Wye and Usk.
Angling Trust CEO Jamie Cook said:
"Stephen was one of the key drivers behind the creation of a single representative body for fishing. He worked to ensure that anglers had a credible, representative voice and I am committed to ensuring that the Angling Trust builds on the foundations that he laid.
"Stephen was rightly passionate about wanting the wildlife and environment under the water to have the same protections as on land and above the surface. We are all deeply saddened to hear of his passing."
Angling Trust Policy Chief and former MP Martin Salter worked with Stephen on the formation of the Trust in 2009. He added:
"Stephen was a true visionary and one of the giants of the world of angling and river conservation. He rightly believed that anglers needed to speak with one voice if we were to be effective. Along with other like-minded angling activists he worked with myself in Parliament and representatives from the various disparate bodies who, at the time, spoke for game, sea and coarse angling to bring us all under one umbrella and create the Angling Trust.
"His work in the Rivers Trust movement is equally impressive, in particular his love for the Wye and the beautiful rivers of Wales. His work on improving and protecting these national treasures will and must continue."
Stephen, who lived in Erwood, Powys and was born in Warrington, died on Saturday after a short illness. His love of fishing is said to have started after he won a choral scholarship at the Llandaff Cathedral School in Cardiff and he began fishing at Lisvane Reservoir, competing internationally as an angler.
In 1996 he set up the Wye and Usk Foundation, a charity that protects the ecology and fisheries of the two rivers, and was its chief executive until 2016, when he took on the same role with Afonydd Cymru – the umbrella body set up to represent Wales' six river trusts.
Stephen also served as Chairman of the Anglers Conservation Association (ACA), an organisation set up in 1948 to 'make polluters pay for damaging the nation's fisheries'. The ACA was the forerunner to Fish Legal and one of the six organisations that came together in 2009 to form the Angling Trust under Stephen's chairmanship until he was succeeded by Mike Heylin OBE.
Picture credit: Wye & Usk Foundation