Get Fishing News
Take a Friend Fishing FREE this August to October
14 August 2020
Rod licence holding anglers can take a friend fishing for a day between 14th August – 4th October!
The Environment Agency, Angling Trust and Angling Trades Association have extended Take a Friend Fishing and the 8 week campaign kicks-off TODAY 14th August 2020!
Environment Agency rod fishing licence holding anglers – we encourage you to use this opportunity to introduce a friend, family member or colleague to all of the brilliant aspects our wonderful sport has to offer – all you need to do is register to take a friend fishing on one day throughout the eight-week period between 14th August and 4th October 2020.
We all know that going fishing is an amazing way to spend some well-earned down-time with family and friends but just cast your mind back to how you got into angling… Most of us started to go fishing with a friend or family member – now, Take a Friend Fishing is your chance to do your bit, have some fun and join in with the buzz around fishing.
5 Simple Steps to Take a Friend Fishing…
Take advantage of this offer to get a free one-day fishing licence worth £6
Have your Environment Agency fishing licence number handy and visit www.takeafriendfishing.co.uk
Enter your licence number and you and your friend's email address – you'll be emailed a confirmation
Your friend will be emailed so they can activate the licence
As soon as the licence is activated you will be emailed the activated licence
If you are asked to show this to an Environment Agency Officer on the day of the fishing trip, simply have a copy on your phone or print one off – it's that simple!
Join in on social media… use #takeafriendfishing #getfishing
Facebook | Twitter: AnglingTrust | Instagram: getintofishing
Join in with Ali Hamidi from Korda and Guru to Take a Friend Fishing!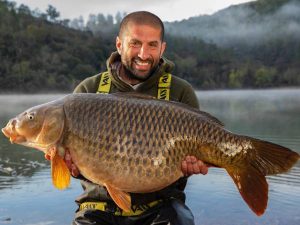 "It is our responsibility as anglers across the UK to show the splendour of our beloved pastime to friends and family who have never been lucky enough to enjoy this amazing hobby. The sport deserves to thrive, the mental and physical benefits are phenomenal, and we should all carry the torch of angling proudly and help others get involved… Go make someone's dreams come true."
Mat Woods, from Korum is backing Take a Friend Fishing too…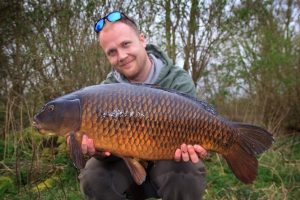 "The extension of Take A Friend Fishing is superb news as it breaks down one of the barriers to engaging with the sport. Taking someone fishing gives you an opportunity to take an active part in angling and its future. Let's head in the right direction whilst we've got the wind in our sails and let's do it together."
Brian Campbell-Kearsey and Orvis UK are celebrating how Take a Friend Fishing will offer a great month to catch fish on the fly…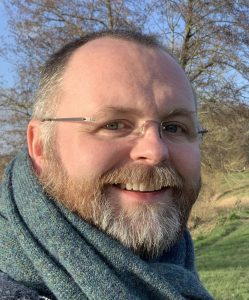 "Now Take a Friend Fishing has been extended to run from 14th August to 4th October, it means for the first time, people will be able to invite a friend to enjoy fly fishing in September, one of the best times of year to fly fish."
---
The Environment Agency funds the Angling Trust to provide more opportunities for people to go fishing and encourage sales of fishing rod licences. Money from fishing licence sales is spent on improving fisheries habitat and angling infrastructure through projects like the Angling Improvement Fund.