News
Amazing weight of fish produced at EA's National Fish Farm
25 August 2020
Every rod fishing licence holder in the country can be rightfully proud that funding they provide has been used to produce an incredible 12.3 tonnes of fish ready to be stocked in our rivers and lakes at the fish rearing facility near Nottinghamshire in 2019.
The Environment Agency restocked rivers with more than half a million (520,475) fish last year, as its national fish farm at Calverton produced its largest ever tonnage of fish.
The fish farm also stocked over seven million (7,600,000) 'advanced reared larvae' into the wild. The larvae are bred at the farm for longer than tiny larvae, so that they have a better chance of survival.
The farm produces coarse fish including chub, barbel, dace, roach and crucian carp. The fish and larvae replace stocks which have been lost to pollution incidents, following improvements to habitats or where natural reproduction in the area is low. They are also used to help create fisheries in areas where there is a shortage of angling opportunities.
Angling Trust National Regions Manager John Cheyne, said:
"Calverton does a brilliant job of supplying top quality stock fish for the angling community. I have visited the site myself and I was blown away by the extent of the facility and the passion and dedication of the staff who run it. Projects like the National Crucian Conservation project, could never have achieved success without Alan Henshaw and his team producing beautiful fish, reared in natural surroundings. Every rod licence holder in the country should be rightfully proud that they fund this essential work. We still have far too many pollution incidents happening across the country and even when the polluters are taken to court and prosecuted, the fines go straight to the treasury rather than help to rehabilitate the river. Without the work that is then done by Angling Clubs, Rivers Trusts and local EA Fisheries Officers these rivers would be lost to fishing and the stock fish that Calverton supplies are often an essential part of getting these damaged rivers back to health again."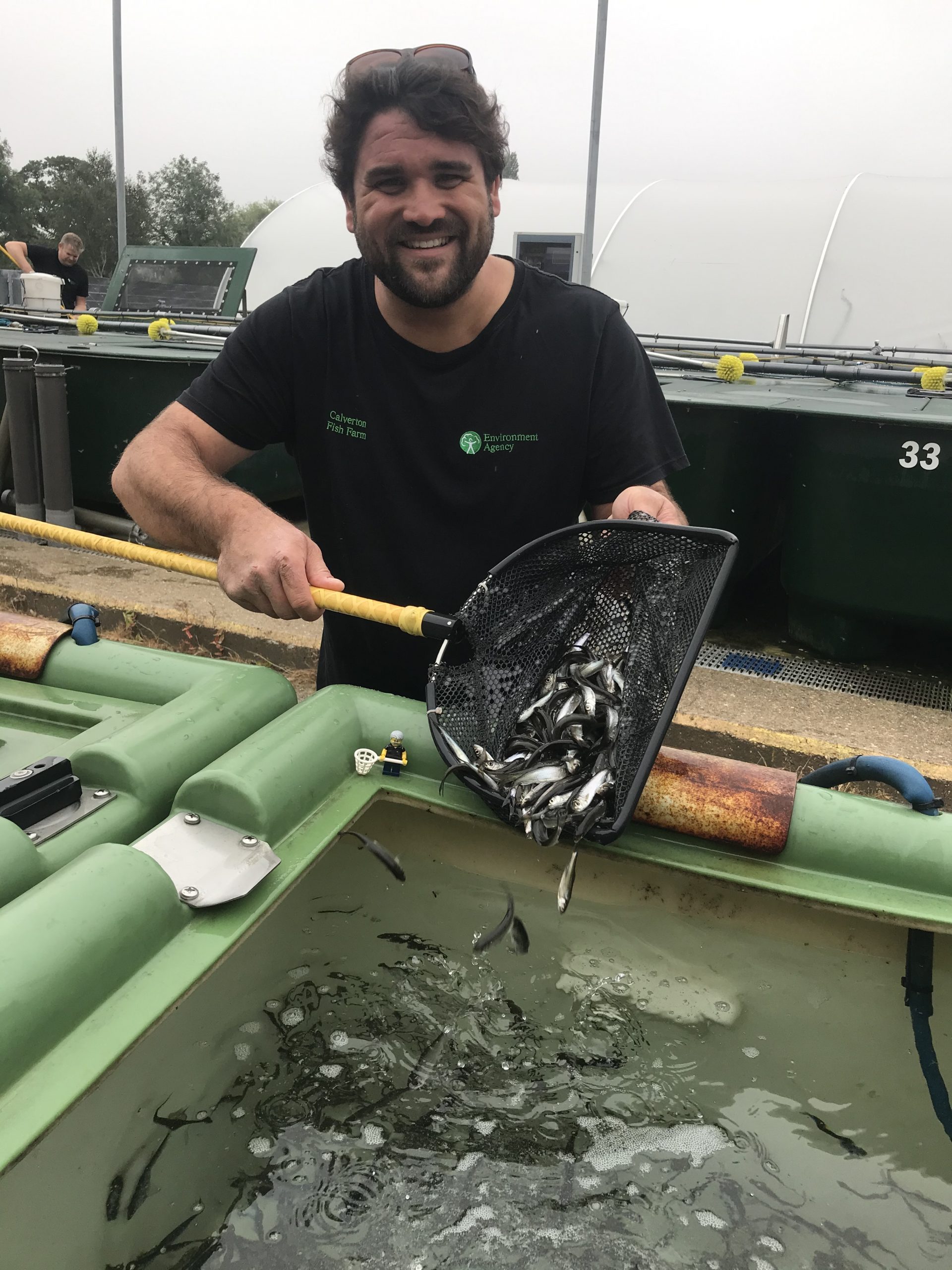 Alan Henshaw, Team Leader at the National Coarse Fish Farm, said:
"We're pleased to have had another record breaking year at the fish farm in 2019. By introducing better growing techniques and achieving a good survival rate for the fish, the overall weight of fish we have produced has risen by 6% to 12.3 tonnes compared with the previous year.
"Great care is taken to ensure that every fish we produce is fit for purpose so they can survive when stocked out into the wild. During their 18 months at the farm, we feed the fish live natural food, they encounter a range of flora and fauna, and are trained in flowing conditions while being grown in the earth ponds."
In 2019 the breakdown of the species produced was:
| | |
| --- | --- |
| Barbel | 65,774 |
| Bream | 56,967 |
| Chub | 50,095 |
| Dace | 48,532 |
| Roach | 89,678 |
| Crucians | 78,200 |
| Tench | 22,938 |
| Rudd | 17,541 |
| Grayling | 90,750 |