Andy Steer – Angling Artist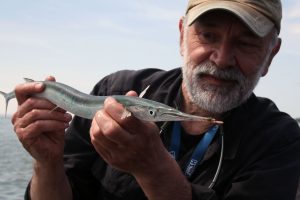 I'm honoured to be asked to join the Angling Trust team of Ambassadors, and I hope that my step-by-step drawings and videos will help young and aspiring anglers build a solid base of tried and tested, reliable knots, enabling them to land more fish, have more pleasure, protect the environment and even save money by losing less tackle!
It's been an interesting journey, researching info on knots and rigs for various angling disciplines. Along the way I have met some very passionate and dedicated anglers and been lucky enough to help with their projects.
Angling must be one of the most diverse sports, with endless possibilities, whether it's gregarious with a band of likeminded folk, or a solitary pastime, fully immersed in the surrounding nature. Fishing offers a special kind of mindfulness with physical benefits too.