Paul Devlin – Managing Director, Glasgow Angling Centre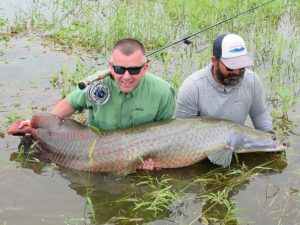 I believe that all anglers should join and support the Angling Trust & Fish Legal. Fishing needs a voice strong enough to deal with, not just individual local issues that affect our fishing, but can also be heard on a national level. A voice that can deal with any UK and EU policies that threaten the future of our recreational fishing.

Fishing for me changed my life around at a very early age. As a young lad it calmed me, made me more patient, and allowed me to respect the environment and surroundings we have available to us. I have also been very lucky to go on and make my living from a sport that I adore. I strongly believe we need to become united to protect what we have and hopefully by doing so we will make things better for future generations.